Emmeline
Beatrice Hyde
Theatre Lab Company
The Cockpit
–

Listing details and ticket info...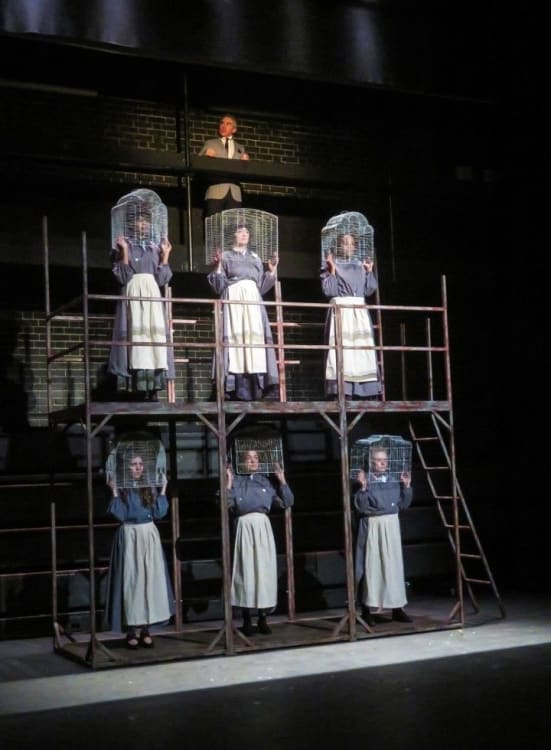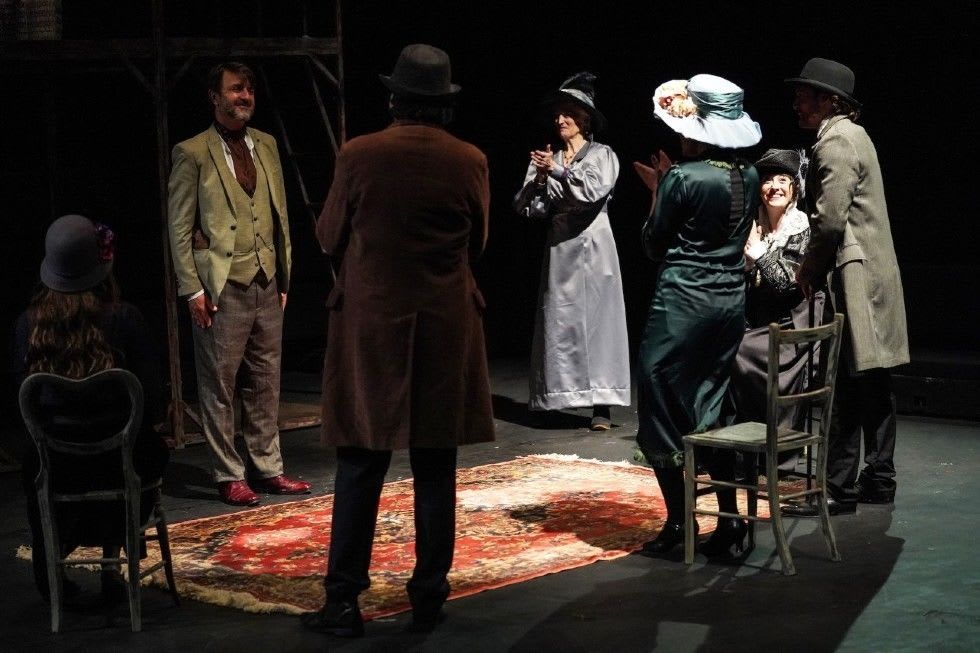 There must have been more than a few of us who felt like joining in with the exciting performance of Emmeline. A fine cast of sixteen gives us an uplifting, sometimes moving glimpse of the public and the private struggle for women's right to vote in the UK.
Short dramatic scenes are linked by songs such as "The Marching Song of the Militant Women" with its chorus line of "follow on follow on." Occasionally the play switches between arrogant politicians standing on balconies above us haggling about the way to avoid doing anything about the vote and the women themselves recruiting supporters, holding passionate meetings and being assaulted by police as they marched.
Emmeline, given a strong performance by Georgie Rhys, argues that simply asking for the vote is not enough; "it is through deeds, not words" that the struggle will be won. However, the government's resistance to change provokes more militant action that includes disrupting Liberal Party meetings, smashing windows and even arson.
Central to the play is the relationship of Emmeline Pankhurst and her daughters Christabel (Lily-Fleur Bradbury), Adela (Lydia Vie) and Sylvia. As friction in the movement grows over tactics and whether to perhaps accept a deal that grants just rich women the vote, the Pankhurst family fractures. The clash intensifies with the First World War as Emmeline calls for women to support the war effort while Sylvia (Charlie Hansen) campaigns against conscription and the war.
Among the striking scenes conjured up by the imaginative direction of Anastasia Revi is one in which a woman representing the spirit of the struggle sits on a metal balcony above the stage quietly tearing up a "Votes for Women" leaflet as Emmeline talks about a compromise with the government.
This is an important informative and entertaining production that everyone should see.
Reviewer: Keith Mckenna