Emotional Creature: the secret life of girls around the world
Eve Ensler
Originally produced by the Berkeley Repertory Theatre
The Romulus Linney Courtyard Theatre at The Pershing Square Signature Center, New York City
–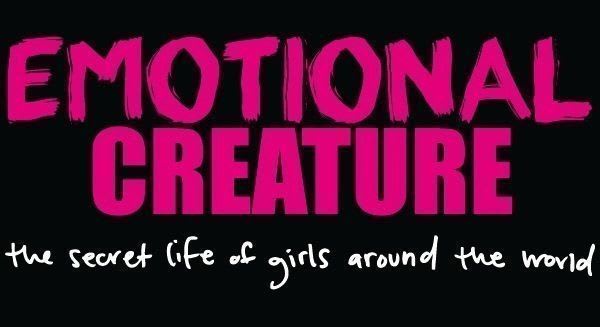 Known for her work as both a Tony-award winning playwright and a women's rights activist, Eve Ensler turns her eye to women of the Millennial generation in her latest play.
The cast of six (Ashley Bryant, Molly Garden, Emily S Grosland, Jaquina Kalukango, Sade Namel and Olivia Oguma) play multiple roles each, from American high school students figuring out how to ask guys to wear condoms to girls fleeing genital mutilation and sex slavery.
An online, intercontinental pro-ana support group discusses food and weight loss while a Chinese factory worker advocates for the liberation of Barbie. Dialect coach Louis Colaianni's work with the company pays off in the international scenes.
Emotional Creature promotes power, self-ownership and agency for girls and teens. Its language is honest and direct, and it trusts its audience. The language of brutality, whether in the form of bullying or sexual abuse, is not moderated—nor should it be—and yet the overwhelming message of support and responsibility can remind teenage girls in the audience (of which, on this Saturday night in Manhattan, there seemed to be surprisingly few) that they are not alone and that their struggles and hardships are real ones.
Technically, the show hits its mark. Myung Hee Cho's set design divides the borders of the stage into small boxes, each filled with different expressions of "girlhood"—a sampling would include things like dolls, brushes and hand weights—helps illustrate the diversity and universality of Emotional Creature's message.
The production runs without an intermission, but the pace is managed through the contrast of dialogue and song. Choreography by Luam is simple but resonant, drawing on popular dance troupe stylings as well as traditional forms of movement.
Based on Ensler's 2010 book, Emotional Creature is incisive in its approach, ending with optimism and inspiration. It challenges the idea that women—particularly girls—shouldn't be discussing our lives and our sexuality openly with one another and the world, and in fact shows that for younger women, a culture of open discussion may already be taking root.
In early 2012, the reviewer worked with members of Eve Ensler's team in preparing The Vagina Blogs and Vaginagate actions in response to state-level anti-choice legislation in the state of Michigan.
Reviewer: Rachel Lynn Brody