End of the Pier
Neil Armstrong
Ion Productions in association with the Customs House
The Customs House, South Shields
–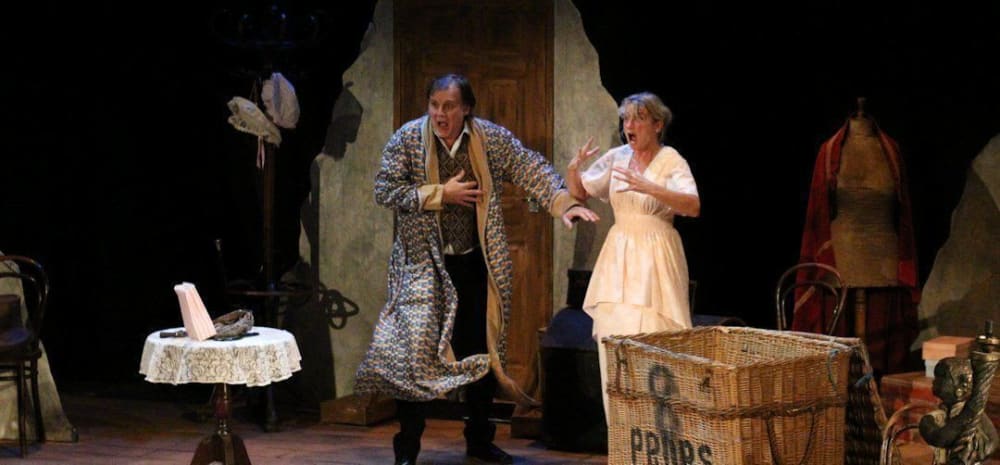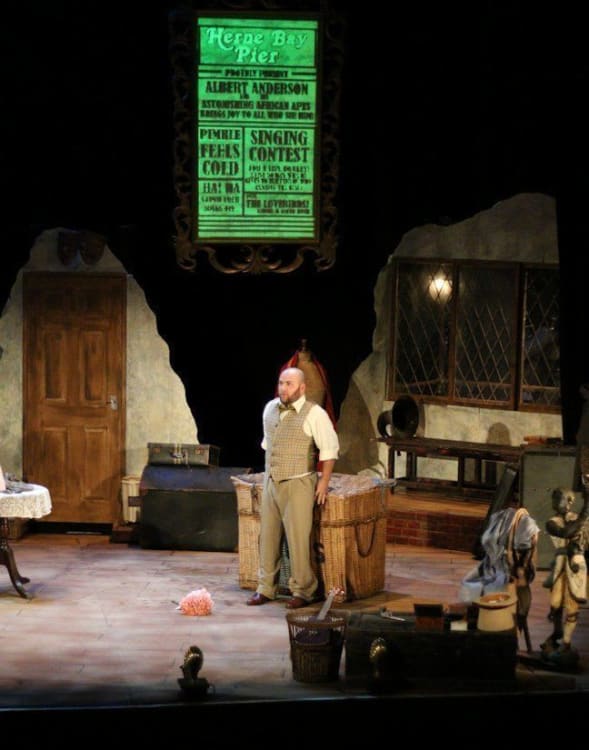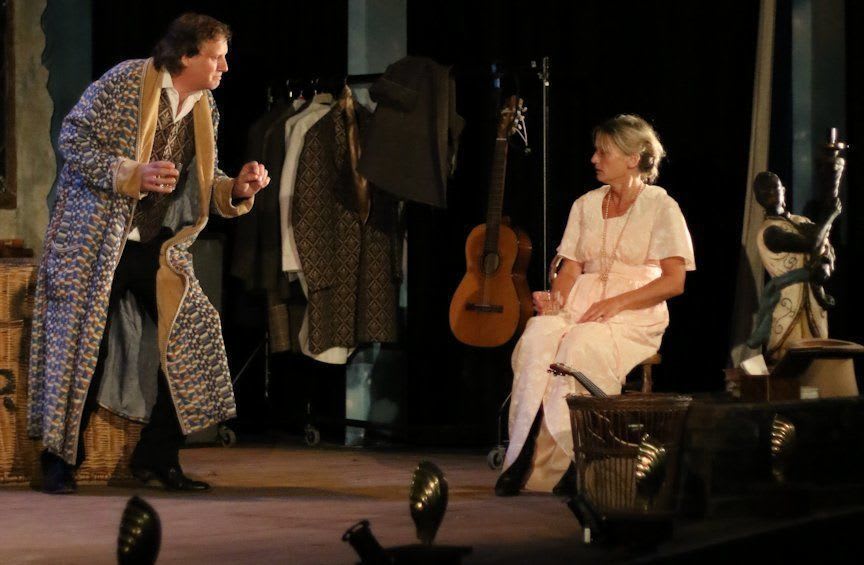 It's 14 months almost to the day since I first saw and reviewed Neil Armstrong's play—then entitled The End of the Pier—at The Exchange in North Shields, where it was playing as part of a four venue tour produced by Whitley Bay-based Cloud Nine.
Has anything else changed, apart from losing the first word of the title? The leads are the same; Armstrong plays Lionel Bosch and Zoe Lambert is Edith, his wife and fellow member of the Music Hall act The Lovebirds. Wayne Miller (Tam, the stage doorman) and Bob Stott (Barnaby, their agent) are new to the cast. And, as before, Armstrong himself directs.
The play has gained a little in length but the most noticeable change is the set. The small touring set has been transformed (by designers Gareth Hunter and David Gibson) into something much more sumptuous, more in keeping with what one imagines Edwardian theatre dressing rooms may have been like, even in a rather run-down end of the pier theatre in Herne Bay—although they probably weren't! And, of course, this does add a certain something to the effect of the production.
The lengthening of the play is not noticeable; nothing seems forced or standing out as being an "extra". The audience (including me) can't see the seams, which, of course, is very definitely a good thing. The effect has been to add to both the comedy and the play's underlying seriousness.
The Lovebirds' love, after 25 years of marriage and even longer as a Music Hall act, has turned to hatred and each really desperately wants to kill the other, and this, their last night in Herne Bay, is to be the moment. What prevents them from succeeding and the events that follow are not only good comedy but good comedy with something of an edge.
The characters are fully rounded and totally believable—helped by excellent performances from all concerned—and the comedy, arising from the intricate and often totally unexpected twists and turns of the plot, has a serious undertone, a depth which is thought-provoking—a bonus addition to the entertainment it so abundantly supplies.
Reviewer: Peter Lathan