End of Year Performance

Central School of Ballet
Stratford Circus Arts Centre
–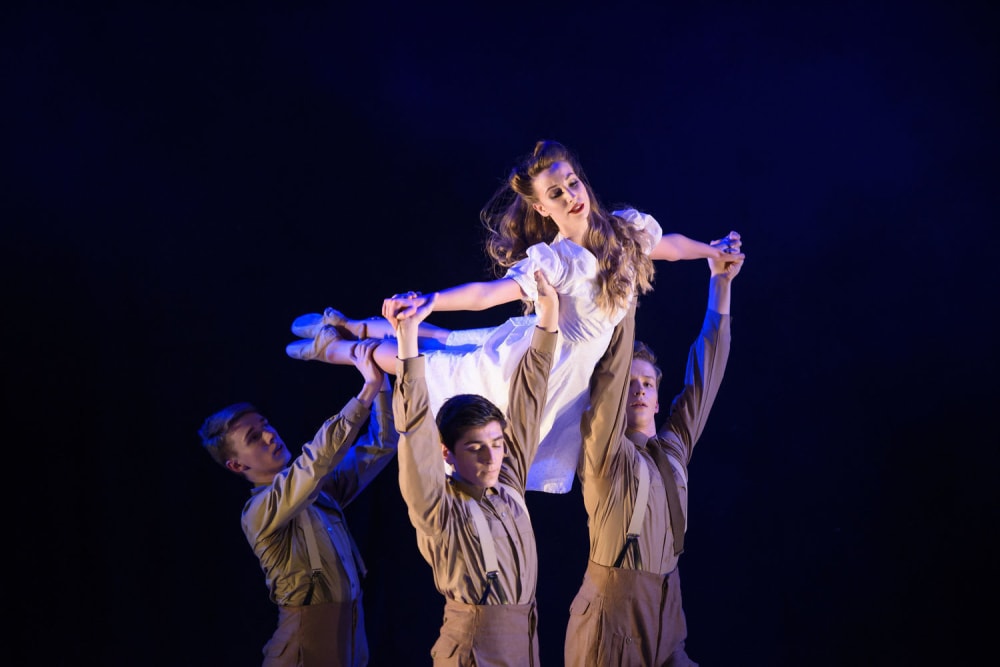 Central School of Ballet's Senior School, an affiliate of the Conservatoire for Dance and Drama, offers a structured three-year course leading to BA (Hons) in Professional Dance and Performance, accredited by the University of Kent.
During their final year, students are given the opportunity to experience life as a professional dancer and embark on a national tour under the title of Ballet Central. This, the school's very own pre-professional touring company, stages both existing repertoire, as well as newly-commissioned works by established and emerging choreographers.
The evening begins with the second years in Linda Moran's well-rehearsed Ombres et Lumières. Displaying strong classical technique, dynamic artistry and joyful projection, the students' elongated limbs move in harmony to Benjamin Britten's Simple Symphony and its contrasting adagio and allegro sections.
Highly talented third year Mark Samaras performs the Pas de Trois from Petipa's Paquita with great height in his extension and a lovely ballon. His partners, Mai Ito and Kanami Sano's dance with uniqueness, an enjoyable watch, especially since this full-length ballet is rarely performed in the UK.
Self-expressive 7s, a contemporary piece by Stefano Rosato's with choreographic input from the second year dancers, highlights versatility and strength of individuality amid this highly talented year group. Sherrill Wexler's Aire de Misterio follows, with the first year students showcasing their rhythmic precision, fast-footwork and focus in this serious Spanish interpretation to music by Domenico Angarano.
After the interval, the second years perform a lively and entertaining jazz number, Sing Sing Sing, to Louis Prima's music of the same name, choreographed by Jacquie Biggs.
In Suite from Ruses d'amour, choreographed by Julia Ellis to Glazunov's sublime score, the students are seen to spend much time running around the stage, not always en demi-pointes. Further training is needed to overcome the variation in classical technique amongst the first year students, especially in the strength of their pointe work.
Third year student Mia Labuschagne stars as the female lead in Christoper Marney's dramatic narrative Coats from War Letters. With music from Shostakovich and Glenn Miller, her strong acting ability and maturity in her pas de deux are a credit to the school in giving their students the Ballet Central opportunity.
Easily accessible Stratford Circus Arts Centre is well-sized for the audience, however less so for the students, whose excelling artistry and stage projection outgrows the theatrical space.
The students' success in performing a range of dance styles—from highly-technical classical repertoire, to jazz, Spanish and even dramatic leading roles in narrative pieces—makes them highly employable artists. Their energy, joy and versatility inspires the audience to very much look forward to seeing the next generations of Ballet Central.
Reviewer: Naomi Cockshutt