Endgame
Samuel Beckett
Home and Citizens Theatre
HOME Manchester
–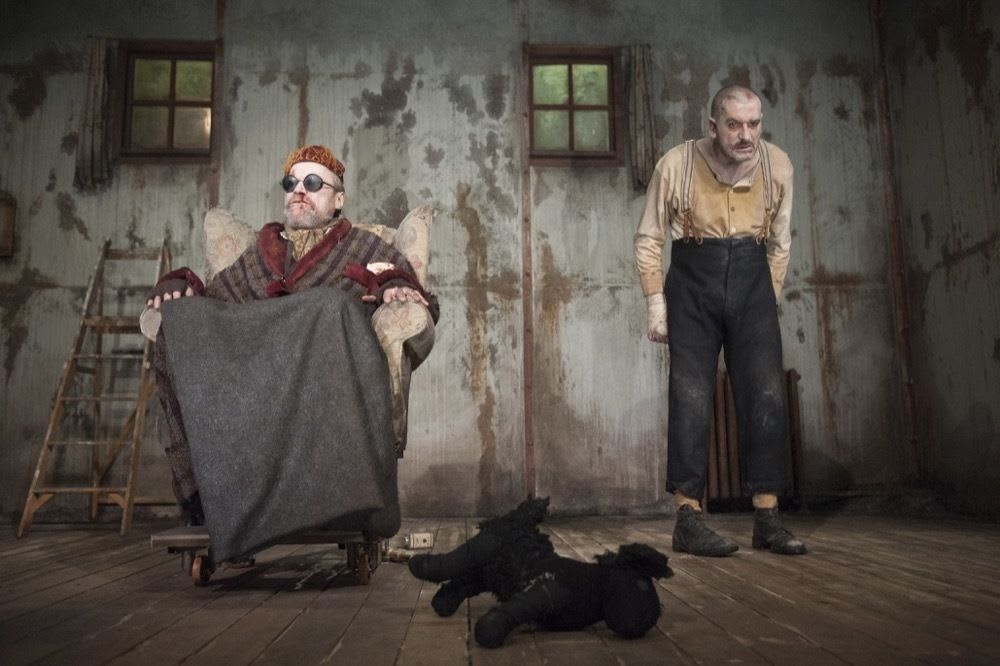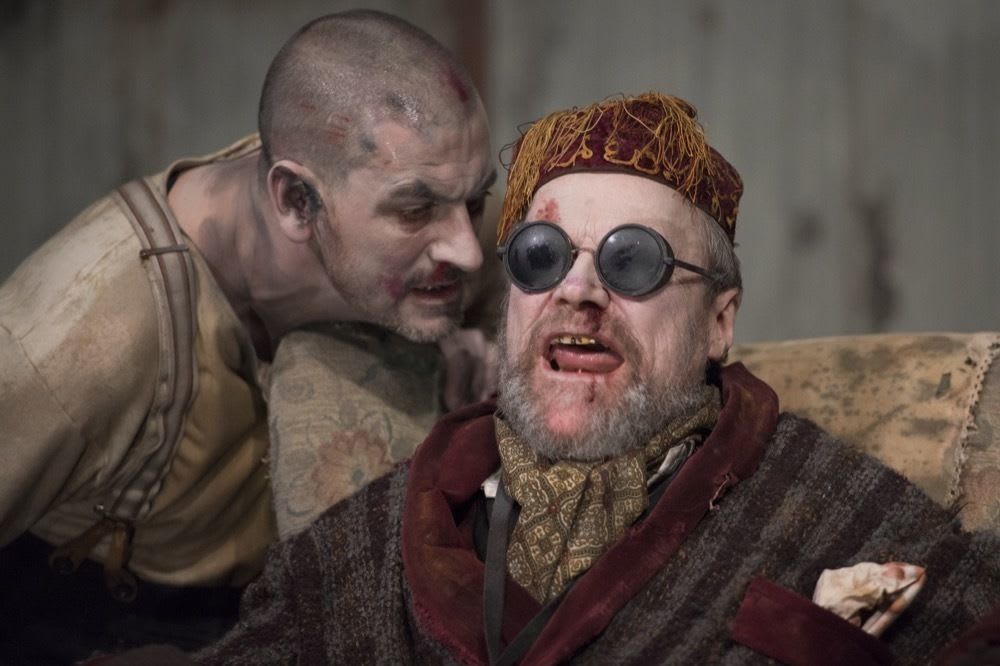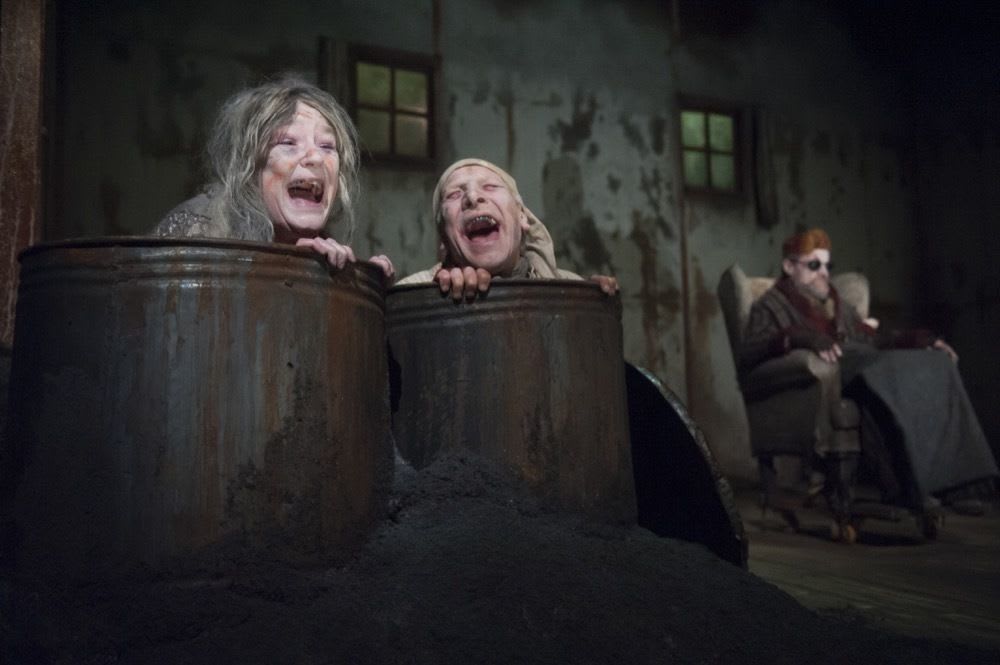 This co-production between the Citizens and Home seems to be more collaborative than most as the director and half of the cast are closely associated with the Glasgow theatre whereas the other two actors are more familiar from the cobbles of Manchester's most famous fictional street.
As the audience enters Home's auditorium, they are greeted with a cheery painted seaside scene, but this flies at the start to reveal designer Tom Piper's vision of typical Beckett territory: a room that resembles a battered metal box with high windows looking out over the empty nothingness that the world has become.
Servant Clov removes the dust sheets from everything in the room, including his master Hamm, who is blind and confined to a wheeled armchair, while Hamm's parents, Nagg and Nell, live in neighbouring dustbins.
Beckett's characters are looking for meaning in a meaningless world, passing time with repetitive behaviour and circular dialogue that is at the same time funny in its absurdity and familiar from our own lives. It's human nature to look for meaning in our own existence—Hamm at one point asks, "we're not beginning to mean something?"—but then, not finding one, to plough on anyway with our lives.
Dominic Hill's finely detailed production, running straight through for 90 minutes or so without an interval, brings out every nuance of Beckett's script, with every line and move carefully crafted and unrushed to make its significance clear.
The unpleasant Hamm, who treats his servant and his parents so badly, is given an impressive portrayal by David Neilson—completely unrecognisable from his Coronation Street character—with a remarkable vocal performance. Neilson's Hamm relishes every word, whether an insult or one of his rambling stories to which he forces the others to listen.
Corrie colleague Chris Gascoyne is his abused servant Clov, the only mobile character (he is unable to sit down), always threatening to leave but never quite managing to go (the same relationship as, later, in Steptoe and Son). Giving equally detailed performances in the relatively small parts of Nagg and Nell are Peter Kelly and Barbara Rafferty.
The setting is, as Martin Esslin labelled this style of theatre, Absurd as well as being quite bleak, especially the ending, but it is also uplifting and often funny in its portrayal of human behaviour that is clearly recognisable from life, if exaggerated.
This compelling production shows that Beckett was not writing in an artistic vacuum but was portraying real life in his own unique way.
Reviewer: David Chadderton