Entertaining Mr Orton
Martin Mulgrew
Tower Theatre Company
C Chambers Street
–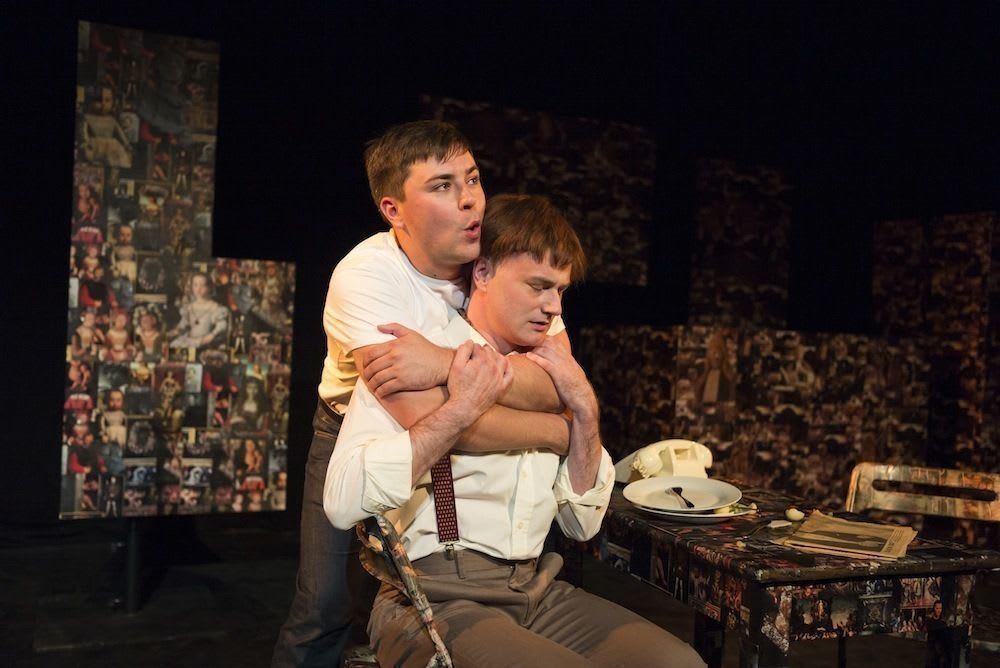 Tower Theatre company's Entertaining Mr Orton by Martin Mulgrew is an intriguing exposé of Joe Orton's outrageous life. This year sees the 80th anniversary of the birth of this controversial and enduring playwright.
In this new black comedy, writter Mulgrew cleverly imagines Joe's life in the style of one of his own plays and it is spot on.
Jack Burns is impressive as Joe and even looks like him. We discover him having dinner, halibut, potatoes and tinned peas, with his lover Kenneth Halliwell, splendidly portrayed by Stuart Denman.
Their tempestuous relationship is powerfully revealed as their hedonistic homosexual life style collides with society.
The defacing of library books lands the lads in court and they are given a hefty prison sentence by Judge Walker (Peter Novis)
Joe's mother Elsie (Denyse Macpherson) is recovering from a stroke and her daughter Leonie (Carla Evans) is trying to hold the family together.
Helen McCormack is superb as their landlady who also is a prostitute and Karen Walker is convincing as Orton's literary agent. There is tremendous support from the rest of the cast who all give fine performances.
This is a fast-paced production that uses humour most effectively with a powerful dramatic ending, and the audience loved it.
Reviewer: Robin Strapp