Equus
Peter Shaffer
English Touring Theatre. Theatre Royal Stratford East
Bristol Old Vic
–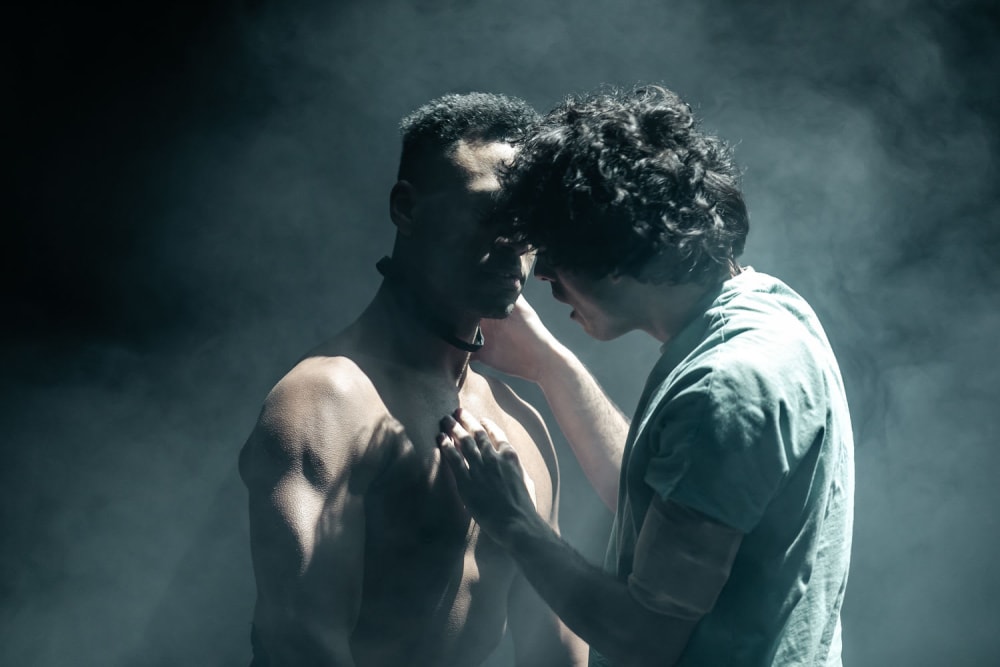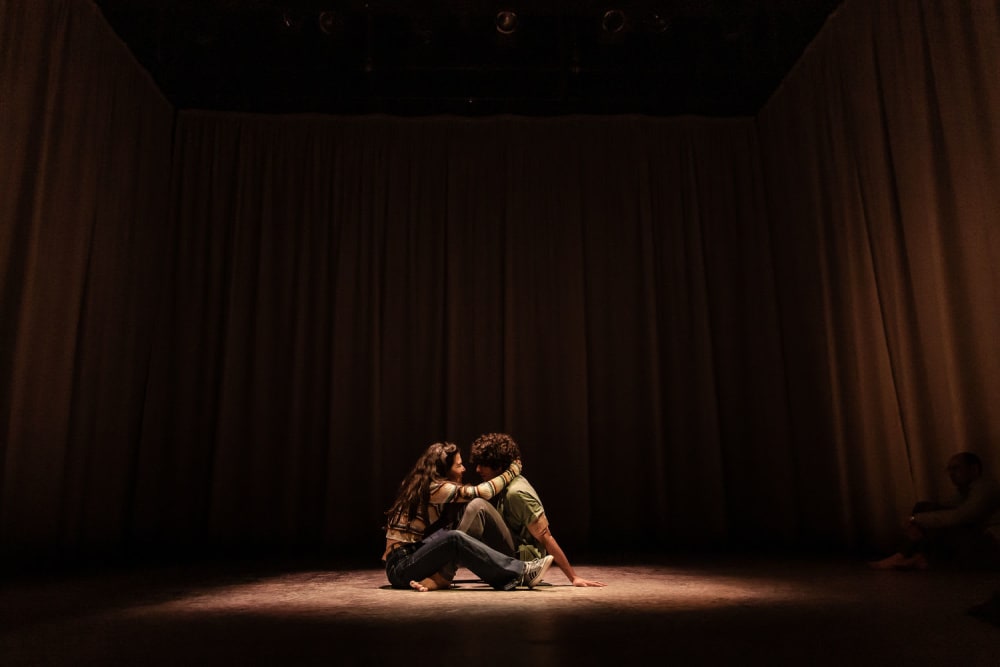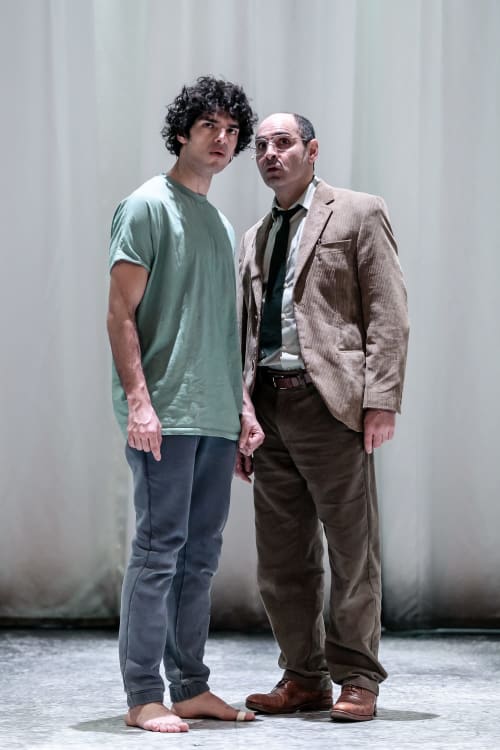 Inspired by reading about a 17-year-old boy who blinds six horses in a small town near Suffolk in the early '70s, Peter Shaffer attempts his own account of what might have happened.
In Shaffer's version, psychiatrist Martin Dysart is drawn into the story by magistrate Hesther Salomon. At her suggestion, Dysart is asked to treat the boy, Alan Strang, in an attempt to understand and help. But from the opening moment when we see Dysart crumpled into a ball in the corner of the set, we know this isn't going to be straightforward. This play is as much about the doctor as it is the patient.
Georgia Lowe's stripped-back stage, with just three huge white curtains hanging full length along each side, is hugely evocative of both a psychiatric unit and a dreamlike inner world. On this bleak set, the main characters disclose their darkest thoughts and re-enactments of events glide on and off stage through the diaphanous drapes.
In this joint production with English Touring Theatre and Theatre Royal Stratford East, director Ned Bennet draws heavily on movement director Shelly Maxwell to create the horses on stage through use of the actors rather than using models. Ira Mandela Siobhan plays Nugget, dressed only in shorts, and otherwise using just his own body to mimic every flex and twitch of the horse of Strang's obsession. One minute nuzzling the grooms, the next powerfully galloping, shoulders up, head tossed, Maxwell's work in making us believe in these horses is one of the highlights of the evening. Siobhan's highly toned body, breath snorting through his nostrils in the opening moments, leaves us in no doubt as to the highly erotic and visceral nature of the attraction of this horse to Strang.
Shaffer's play is thoroughly compelling and, despite the uncomfortable, even repellent, aspects to the story, it is thrilling. At first, Strang (brilliantly played by Ethan Kai) is obstructive, but by incrementally gaining the boy's trust, Dysart (superbly played by Zubin Varla) begins to unpick Strang's story and the events that lead to the brutal mutilations.
Strang has been brought up by a miserably mismatched couple. The mother is a fanatically devout Christian who used to read him stories, even the bloody bits, from the Bible from a young age. His father is judgemental and non-believing. The impressionable Strang had a picture of the tortured Christ on his wall above his bed from a very young age until his father ripped it down and replaced it with a large picture of just a horse's head with big eyes bearing down on the young, obsessed boy. The boy's feelings begin to complicate as horses seem to replace Jesus in his obsessions. Self-flagellation and undoubtedly homoerotic attractions for the new 'god' of his obsessions build in the boy as he goes through adolescence.
Mirroring the reveal in the boy's story, we learn more of Dysart's life and inner world. Trapped in a sterile marriage with no one to share his passions, Dysart starts to envy the strength of Strang's feelings. We learn Dysart has a dream of killing children in a sacrificial ritual. Shaffer seems to be questioning the role psychiatry plays in treating those outside society's norms. In the process of 'healing' Strang, he ponders his right to remove the boy's pure, primal nature. The heterosexual norms around the boy are hardly exemplary.
This play is as shocking and thought-provoking as it was in the 1970s when it was first produced to critical acclaim at the National Theatre. The role of psychiatry, religion, forbidden desire, sexuality and social norms are put under the microscope in Shaffer's play and this production shows these issues are as relevant today as at the time. Bennet succeeds in producing a refreshing and theatrically electrifying version of this play using the full ensemble doubling as horses to produce what must be among the most physically visceral, and emotionally riveting, theatre of the year.
Reviewer: Joan Phillips