Equus
Peter Shaffer
English Touring Theatre and Theatre Royal Stratford East
The Lowry, Salford
–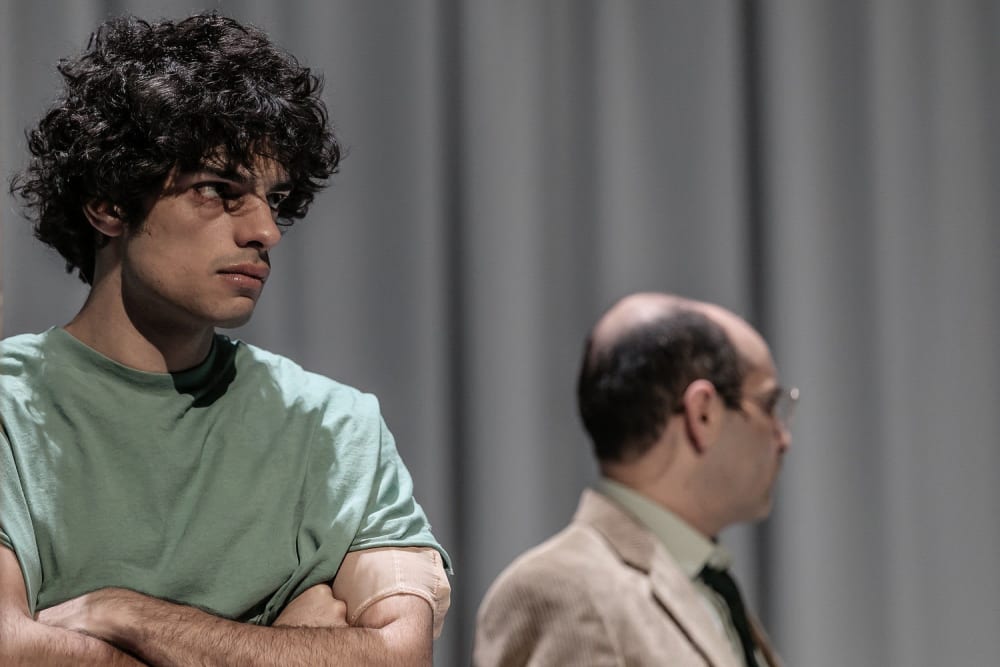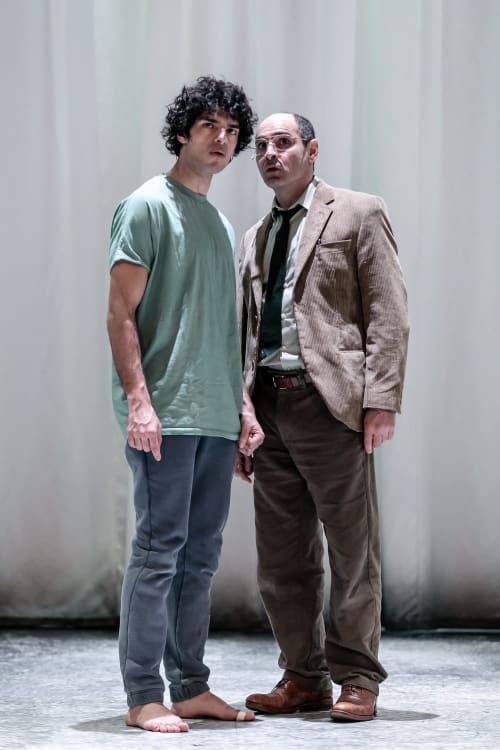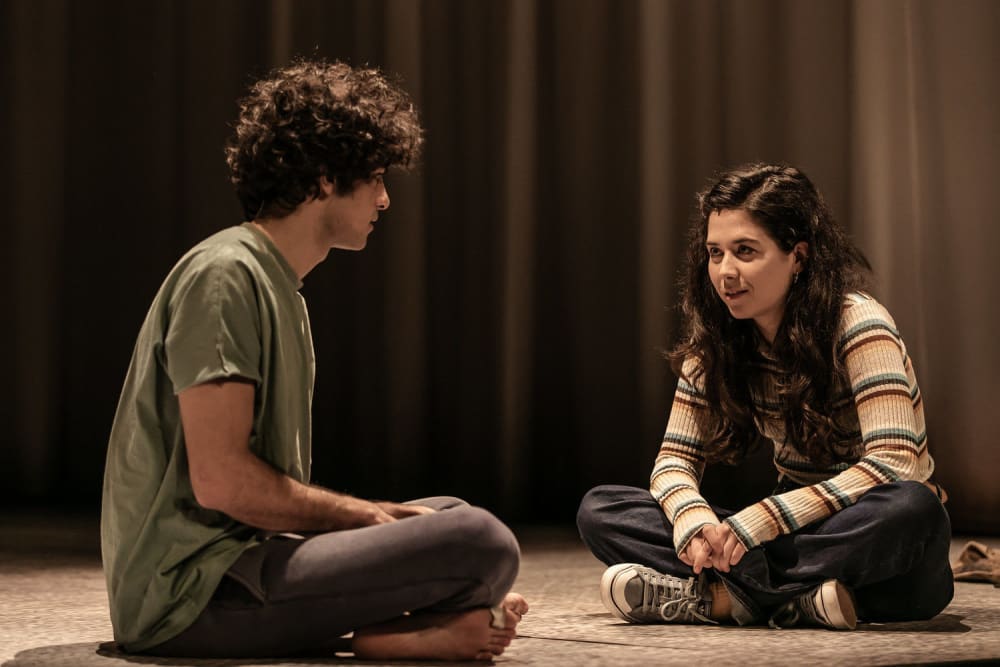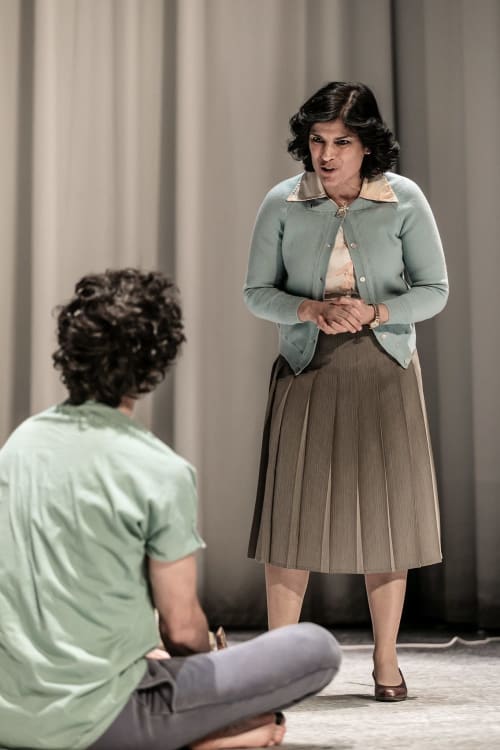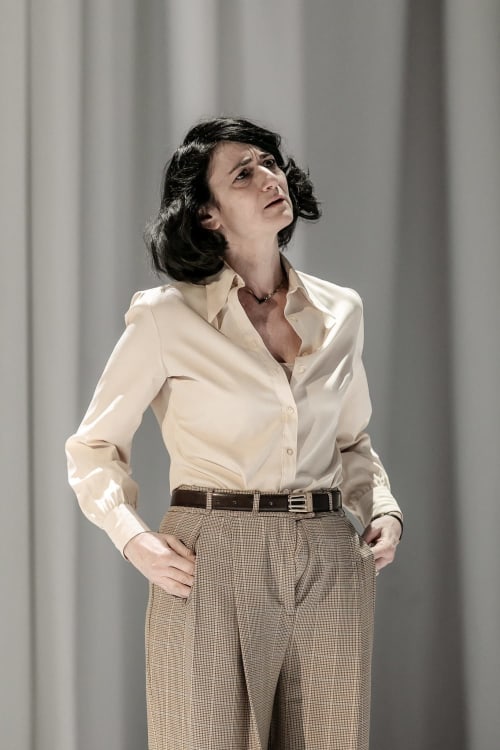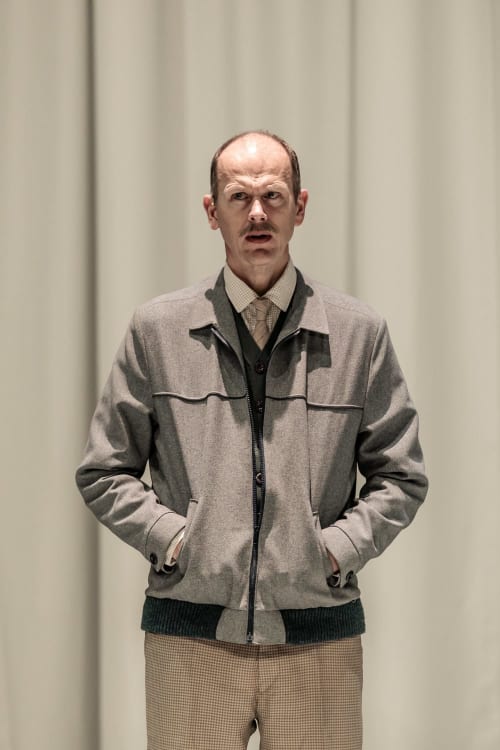 Ned Bennett's revival of Shaffer's brilliant but rarely seen 1973 play is pulsating with physicality and adolescent sexuality in an intense and pretty compelling production. It isn't uncommon to see a play that jumps about narratively like this one, but rarely are they written with such skill in keeping the through-story clear and holding back the major revelations.
The play was based on a newspaper report that Shaffer read about a real incident, but this was only the basic kernel on which he structured his multi-layered, complex narrative. At the centre of it is Alan Strang, a young boy who has been convicted of blinding six horses with a metal spike. The case shocked his parents, the court and the local community, but just one of the magistrates who convicted him, Hesther Salomon, believes the boy needs help, not to be thrown into gaol and forgotten.
She brings him to our narrator, Martin Dysart, the only child psychiatrist she believes could put aside his revulsion for the crime and get to the heart of this troubled boy, who would only sing advertising jingles in response to questions in court. He quickly discovers that he is the only child of a family consisting of socialist, atheist father Frank, who won't have a TV in the house on principle, and former schoolteacher and committed Christian Dora.
According to Frank, "religion is at the back of all this," which certainly appears to be the case, at least partially. It seems that young, impressionable Alan fell headlong for his mother's Bible stories, especially the crueller and gorier ones, which then became fused with his worship of horses due to an argument over a picture in his room, and all of this was mingled with adolescent confusion over his growing sexuality. When the horses and the sexuality are brought together, with the appearance in his life of stable hand Jill Mason, this is too much for him to handle.
Zubin Varla's Dysart is far from cool in his drab suit and equally drab voice with a slight speech impediment and he is convincingly battling his own demons, including a failed marriage, nightmares and angst about the value and motivations of his own profession and interests. The play seems to accept the effectiveness of psychiatry in removing troubling memories and thoughts, but, through Dysart, questions whether this is the right thing to do.
Dan Rebellato in the programme interprets this as a condemnation of psychiatrists who, at the time, treated homosexuality as an illness, but this a rather reductive reading of a play that can indeed mean this and so much more as well. The principal question of Dysart is, when you take away the thing that someone has worshipped as the centre of his life, how do you fill the hole that it leaves? According to consultant adolescent forensic psychiatrist Dr Peter Misch in the programme, "this can result in suicide".
Ethan Kai's intense, introverted Alan behaves in a way that may well have him diagnosed on the Asperger's spectrum nowadays, but he is a different person when alone with the horses. The skeletal horses heads of the original production are gone, and the horses' movements are instead produced by the rippling, bare muscles of physical performers with truly remarkable physical technique, most notably Ira Mandela Siobhan as the horse Nugget, with wonderfully detailed movement direction from Shelley Maxwell. This makes the sexual nature of the relationship, as well as his religious fervour, explicit.
Robert Fitch creates, as Frank, a character very familiar from the '60s and '70s, while Syreeta Kumar as Dora is devoted to Christianity but doesn't come across as a religious nut who may have warped her child; both seem like reasonable people who are insistent that they did not cause their son to commit this horrific act. Ruth Lass is the most stable presence as magistrate Hesther, her continuing role more about reassuring the therapist than looking after the patient. Norah Lopez Holden plays Jill as lively, a bit mischievous and very keen to make their relationship sexual, even though most people would have been scared off by his odd behaviour much earlier. Keith Gilmore completes the cast as the horse owner and the nurse.
On designer Georgia Lowe's padded cell-like white set, Jessica Hung Han Yin's lighting and Giles Thomas's sound and music play subtle effects, with occasionally striking and shocking moments that are very effective.
Forty-five years on from its original production, this is still a powerful and shocking piece of theatre that we rarely get a chance to see. The 8PM start gives this 2 hour 40 minute production a late finish (the play in the other theatre starts earlier but is, in fact, slightly shorter) but it is worth staying up for. ETT has once again proved its quality with a brilliant revival of a classic piece of theatre.
Reviewer: David Chadderton