Equus
Peter Shaffer
Theatre Royal Stratford East and English Touring Theatre
Theatre Royal, Stratford East
–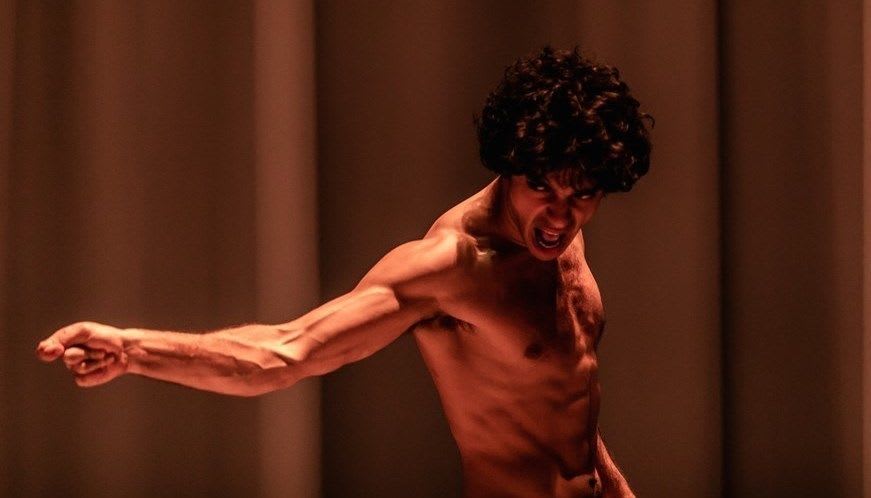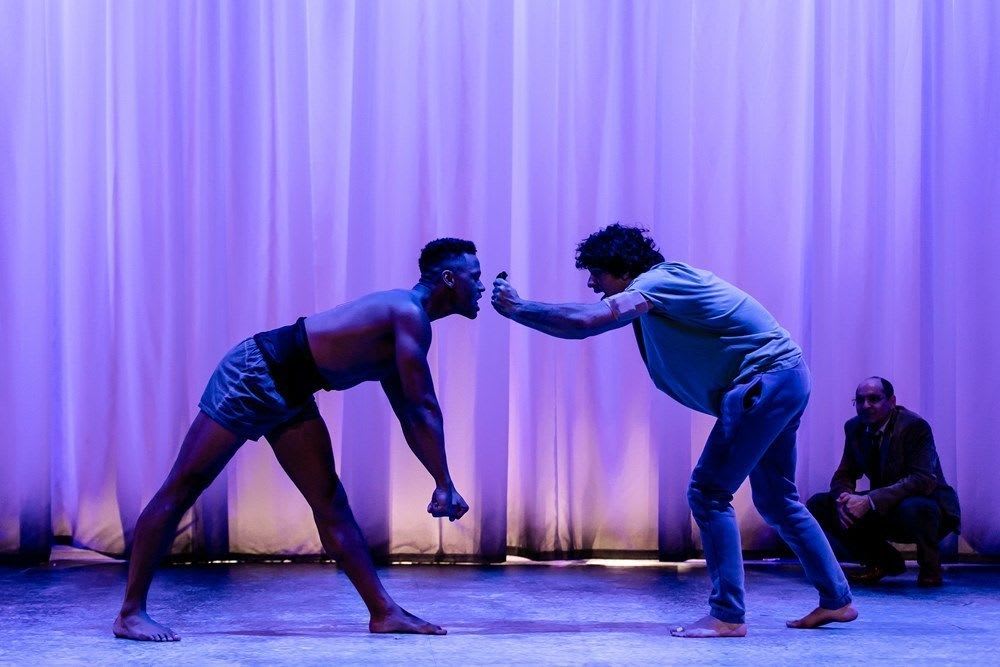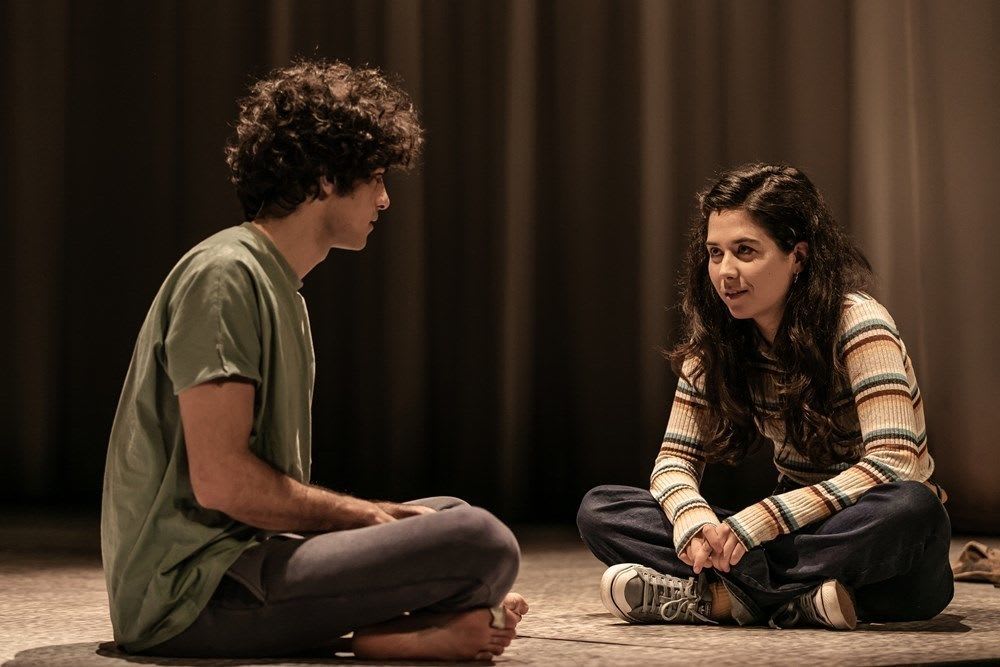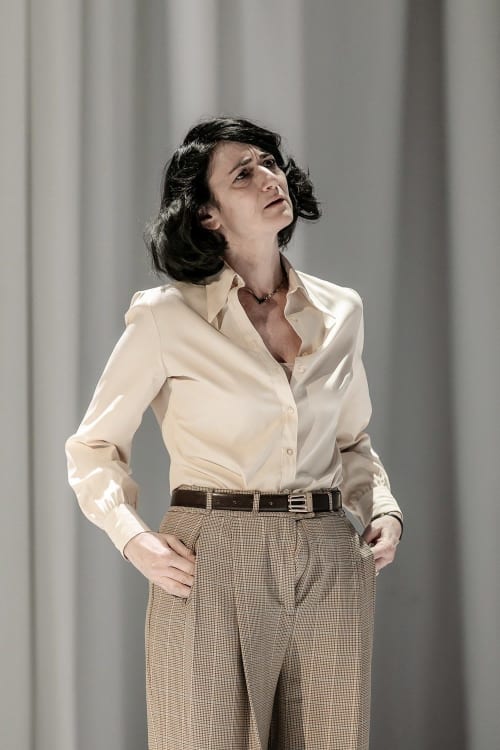 It is nearly fifty years since Equus excited and shocked audiences (some of them up-close onstage) at its National Theatre première at the Old Vic. Partly, that was due to the production's full-frontal nudity as well as its subject (based on a real incident). Today we have got used to bare bodies on stage but Equus has lost none of its impact; director Ned Bennett here delivers a production of visceral impact.
On the surface, the plot is a psychiatrist's struggle to discover what made a seventeen-year-old boy blind six horses but in doing so it digs deeply into human needs, beliefs and sexuality.
Audiences find Zubin Varla's Martin Dysart slumped on a bare stage that is lined with white drapes, through or from under which characters make their appearances. The psychiatrist, who addresses the audience directly, is a man who has his own problems, but now he is faced with a boy whose response to a question is to chant a TV advertisement jingle.
As Alan Strang, the boy who is both spiritually and sexually aroused by his contact with horses, Ethan Kai seems to hide a charismatic personality behind the strange stare that others notice. He claims never to have ridden a horse but in fact makes secret ritualised night rides mounted on Nugget, a horse who represents his divinity.
The National Theatre première and the most recent West End production both presented the horses as actors with horse heads skeletally outlined and cothurni to represent hooves and add height. This production uses no add-ons; though the opposite of the elaborate puppetry of War Horse, it draws on the same close observation of horse behaviour and movement: the visible exhalation as hot air is snorted from their nostrils, the angle of a leg, the rippling of muscles. Even when we see only their back legs, actors become horses and movement director Shelley Maxwell makes us see human flesh as horse hide. Ira Mandela Siobhan gives a virtuoso performance as Nugget, a fascinating transformation that holds the audience in something like the awe that the horse produces in Alan.
Alan's dreams are also given physical manifestation in dramatic fashion.
Although apparently so pared back, Bennett's production makes full use of theatrical apparatus with strong contributions from Giles Thomas's music and sound design and Jessica Hung Han Yun's lighting, which subtly casts faces into shadow as well as dazzling with bold effects.
The three fine central performances are matched by a strong cast with Norah Lopez Holden as Jill, the stable girl with whom he attempts sex, Syreeta Kumar and Robert Fitch as his Bible-believing mother and inadequate father and Ruth Lass as the magistrate who pairs Dysart and Alan.
In its mixture of simplicity and theatrical flourish, this production echoes the methods of Brecht's Berliner Ensemble and has similar impact. It gives a fifty-year-old play contemporary immediacy.
After the Stratford East run the production is touring to Cambridge Arts Theatre (26-30 March), Theatre Royal Bath (2-6 April), Bristol Old Vic (16-20 April), The Lowry (23-27 April), Northern Stage (30 April-4 May) and Yvonne Arnaud Theatre (7-11 May): see it.
Reviewer: Howard Loxton