Ercole Amante (Hercules in love)
Francesco Cavalli
Opera Comique, Paris
Released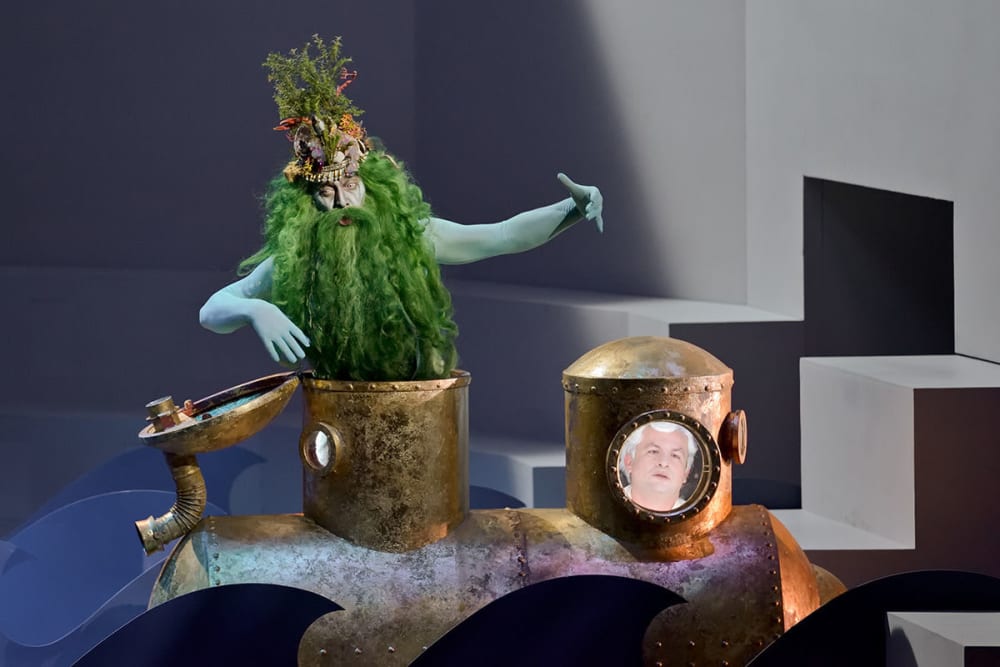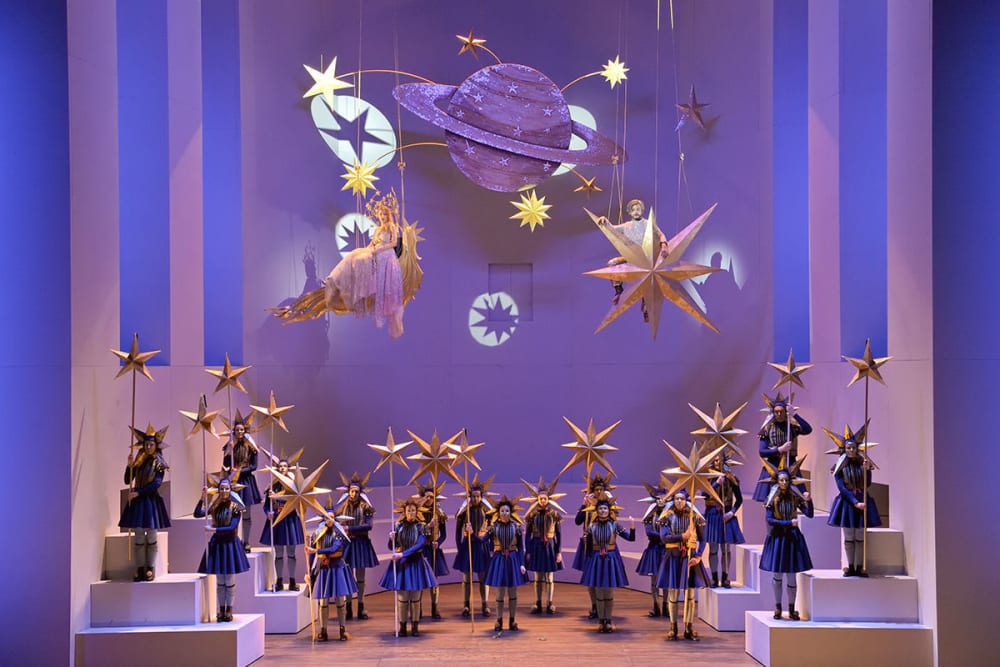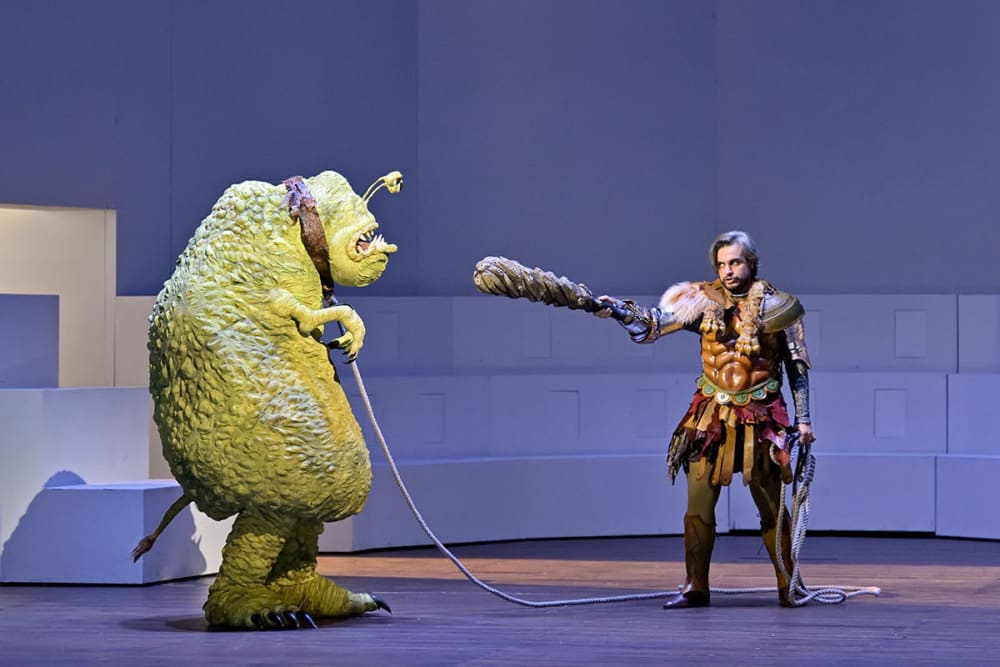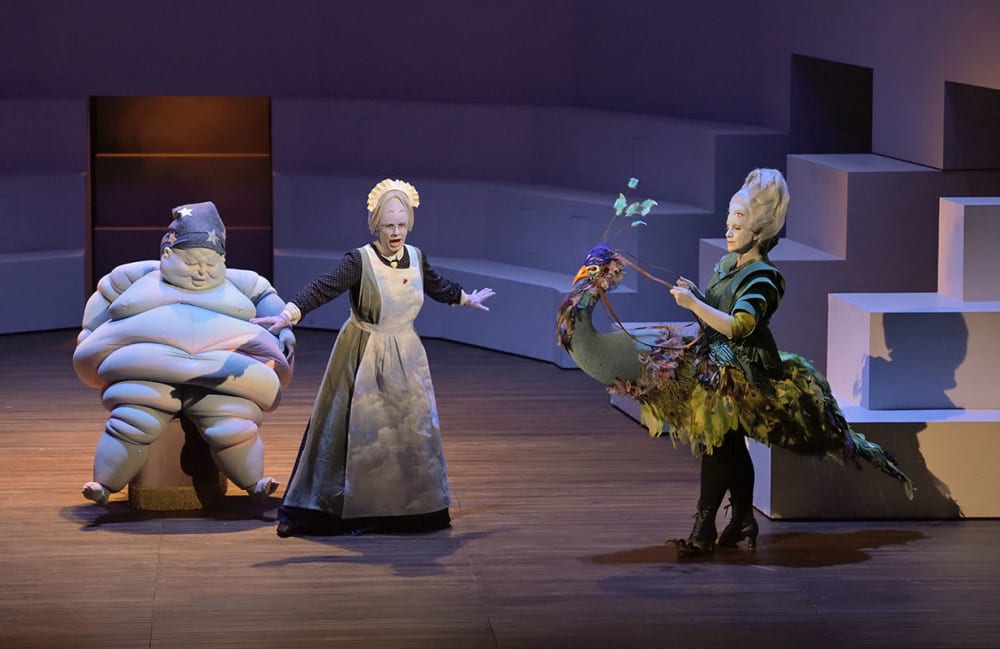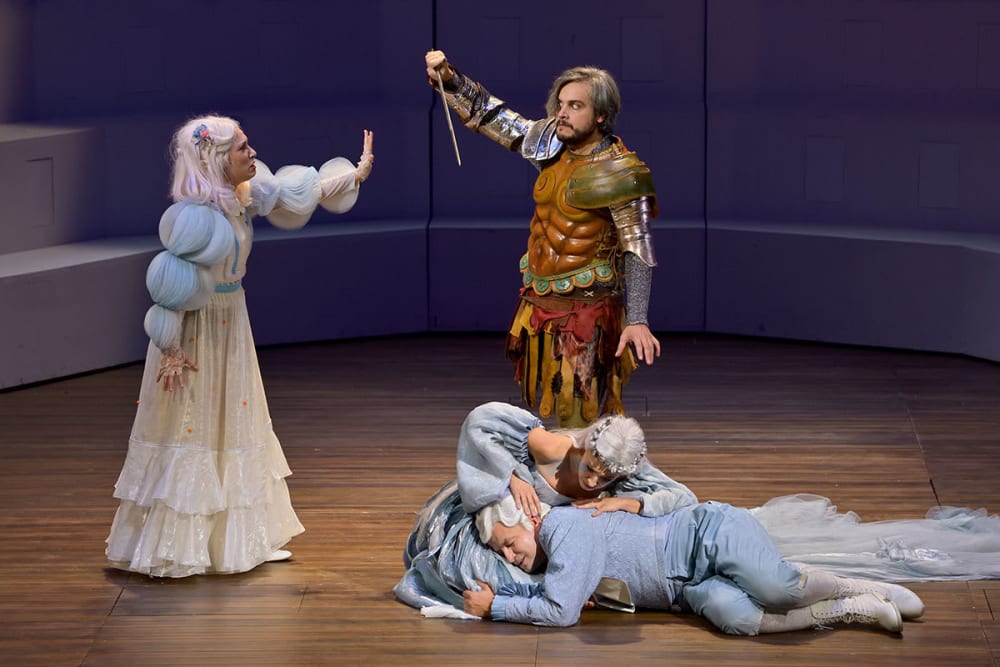 It must be the most back-handed piece of flattery in the history of theatre. Ercole Amante was commissioned by Cardinal Mazarin as a sycophantic tribute to the young Louis XIV on his marriage to the Infanta Maria Theresa.
But what does this 'French Hercules on the banks of the Seine' get up to before he is 'united with a Spanish beauty'? He kills his first wife, abandons his second, jails his son, tries to rape his son's girlfriend and murders her father along the way for obstructing his plans.
Add the fact that Mazarin was concerned to end Louis's dalliance with his own niece and that by the time of the opera's première in 1662 at the Tuileries the king had already begun to tire of his 23-year-old wife and to look elsewhere for entertainment.
It is to be hoped that the Sun King could take a joke (or that he was too dim to get one). If so, he would greatly have enjoyed this riotously funny production from the Opera Comique in Paris.
The Tuileries theatre featured the latest in C17 stage wizardry, and for this production, recorded in 2019, directors Valerie Lesort and Christian Hecq and designers Laurent Peduzzi and Vanessa Sannino have let their imaginations rip.
Among its main delights, Ercole enters with a tame creature resembling the Honey Monster with teeth, Venus flaps around as a fat pink bird, Juno rides a peacock, corpses emerge with body parts in various stages of decomposition and Neptune surfaces in a knocked-together mini-sub.
Until things get slightly more serious in act 3, every time the action threatens to get just a little solemn it is undercut and undermined by comic relief.
The libretto by Francesco Buti is surprisingly witty too, for example in the character of Licco (countertenor Dominique Visse), a wily servant who comes a century before Beaumarchais' Figaro. When Ercole's abandoned wife Deianira (mezzo Giuseppina Bridelli) asks him to kill her and bury her body, he dissuades her by saying he would be hung for murder and then they would be so far apart, "you beneath ground, I in the air."
The clarity of voice and orchestra in opera was never to be as brilliant as in the baroque, and the joy of playing Cavalli's lovely, lively and plangent score was evident in the faces of the ancient instrument players of Pygmalion under conductor Raphael Pichon.
The singers complement each other perfectly—Nahuel Di Pierro is a preening, foolish Ercole before suffering just torments, while Bridelli, as the only genuinely tragic figure in the opera, invests such meaning in her act 2 lament that one could easily understand the sentiment even without the excellent subtitles. Meanwhile she drags a great blue train of silk like a stream of tears.
With 11 principals, it's hard to pick out individual singers, but Francesca Aspromonte stands out for her expressive moments of love and loss as Ercole's would-be victim Iole, Krystian Adam as his wispy son Hyllo, and the countertenors Visse and Ray Chenez for their clownish double-act.
Apart from brief solo appearances, there are beautiful choruses and ensembles for four or more voices, with most of the individual numbers lasting no more than three minutes. For those new to early opera, this constantly witty interpretation of Cavalli's masterpiece, with its good plot and swift scenes that make three hours pass quickly, would make a perfect introduction. For specialists, it's likely to become a favourite.
At the start of the opera, and before we get to the dirty nitty gritty, the prologue lays on the flattery with a trowel, to background sniggers from the chorus. At the end, 'after many trials' our majestic hero is rewarded by being raised to heaven to reign with Beauty. Wise move.
Reviewer: Colin Davison