Ernani
Giuseppe Verdi, libretto by Francesco Maria Pave
Met Opera on Demand
Metropolitan Opera House, New York
From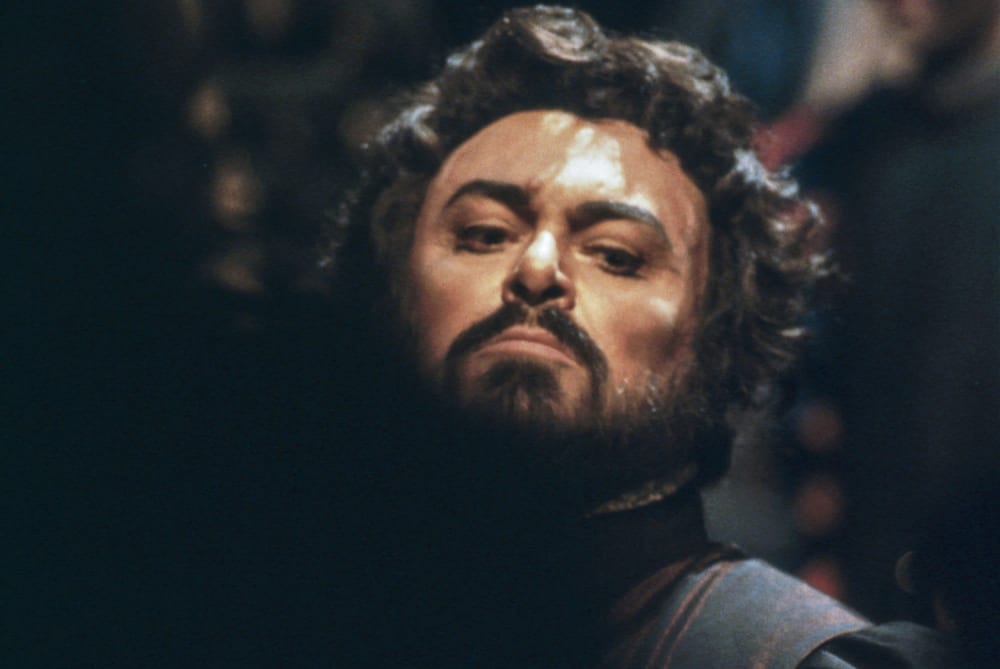 At the end of May, I watched online The Met's 2012 production of Ernani and wondered why Verdi's opera was not revived more often.
Two months later, I am watching Pierre Luigi Samaritani's production again, but this time the performance dates from 1983. Leona Mitchell is Elvira. Luciano Pavarotti is Ernani. Sherrill Milnes is King Don Carlo. Ruggero Raimondi is the aged Silva. The conductor is James Levine.
I am wondering all over again why Ernani is not revived more often. Verdi is so tuneful. The opera premièred at La Fenice in Venice in 1844. It was an instant success and established Verdi's international reputation. He was 31.
The opera is based on Victor Hugo's play, which is famous for the uproar at its première at the Comédie-Française in Paris in 1830 when the romanticists (cheering) and the classicists (booing) clashed. The noise was such that the actors couldn't be heard. Soldiers brandishing sabres had to be brought in.
Elvira has three men fighting over her: Ernani, a nobleman turned bandit (whom she loves); Silva, her elderly guardian (to whom she is betrothed and loathes) and the King of Spain (who abducts her). Bandit and guardian, instead of killing each other, form an unlikely alliance to kill the king.
Verdi dominated Italian opera for 50 years and in Ernani you can see why. Arias follow arias, duets follow duets, trios follow trios, ensembles follow ensembles and ovation follows ovation, follows ovation, follows ovation.
Verdi gives the audience the highly charged emotion they want to hear. The singing, as you would expect, is great. Pavarotti, Mitchell, Milnes and Raimondi all deliver. Milnes is far and away the best actor of the four.
In the 1980s at The Met, they were still taking curtain calls at the end of each act, which would seem a bit excessive nowadays. But then opera without its over-the-top curtain calls wouldn't be opera.
There are a number of ways of tapping into this opera and others at will. The Met Opera on Demand service offers annual ($149.99) and monthly ($14.99) subscriptions as well as a one-off payment ($3.99) for those who have limited time or only want to watch the occasional opera.
Reviewer: Robert Tanitch