Eternal Love
Howard Brenton
English Touring Theatre/Globe Theatre
Grand Theatre, Blackpool
–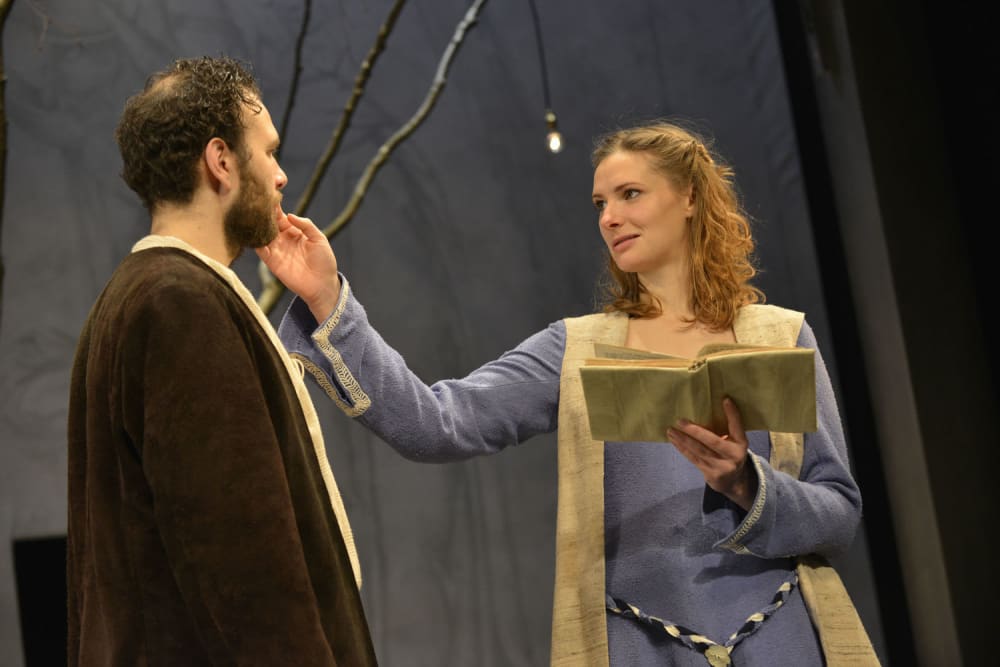 You can't put a price on love, but Eternal Love is a different matter.
First-night audiences here were encouraged to pay whatever they felt appropriate after the opening performance of this production from English Touring Theatre and Shakespeare's Globe.
The marketing initiative was designed to increase audiences and after the success of a very similar performance of Anne Boleyn two years ago it will have seemed like a banker bet.
The difficulty here however is that the story of 12th century French lovers Abelard and Heloise may not be as immediately appealing to audiences as the instantly more familiar troubles of our own King Henry's consort.
And that's a shame, because Eternal Love shares so much in common with the Boleyn play. Howard Brenton is the author of both, so again they mix up period costume with modern language. The Globe stage design is pretty much identical, complete with minstrels' gallery. And the feisty style of actress Jo Herbert suits the central characters of both plays, as imagined by Brenton.
His take on the tragic love story though is far more concerned with the philosophical debate that rages around the French corridors of power in the 1100s, involving a fundamentalist friar Bernard of Clairvaux (Sam Crane) and the rather more grounded Abelard (David Sturzaker).
So the play's passion tends to get bottled up in these exchanges, with the love story consigned to a virtual sub plot.
Eternal Love also cannot help itself but veer into Horrible Histories territory, what with the saintly Bernard's curative licking of feet drawing audience 'euuurghs' more readily than the removal of Abelard's manhood.
And the fun it has at French nuns' expense is a little Carry On Up The Convent.
The Grand is to be congratulated however on being one of the eight venues chosen for this inaugural visit of the National Touring Group, which is destined to bring several more productions to their doorstep.
Reviewer: David Upton