Eugene Onegin
Pyotr Ilyich Tchaikovsky
Buxton International Festival
Buxton Opera House
–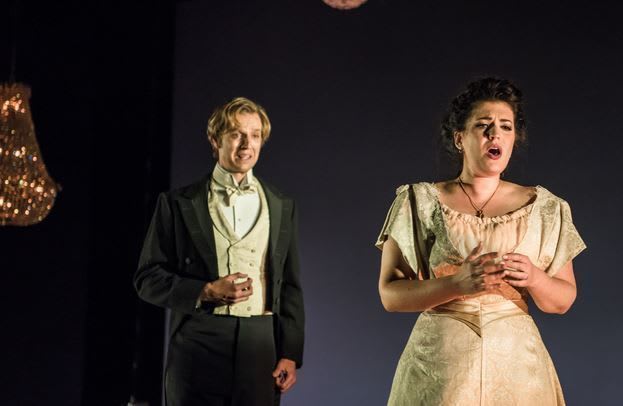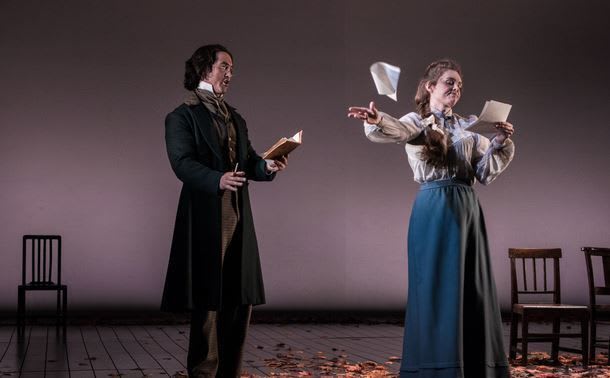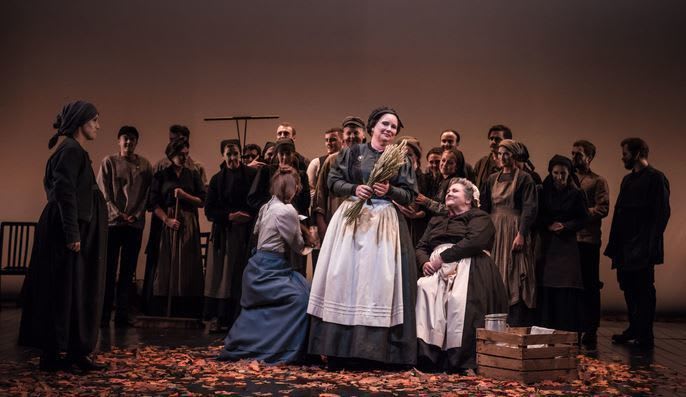 Tchaikovsky didn't want a glitzy, extravagant production of his fifth opera. In setting Russia's most familiar and best-loved verse drama to music, he changed the focus from Pushkin's spoilt and arrogant Onegin to the romantic, impressionable Tatyana and he wanted to avoid the overblown vulgarities of the great opera houses.
He should therefore have approved of director Jamie Manton and designer Justin Nardella's vision for Buxton, with its young principals and utilitarian set.
Chandeliers, autumn leaves and empty chairs are sufficient to represent the Larin home, the last of these like spaces waiting to be filled, indicators of the remoteness of this minor gentry family from the lesser folk around them.
There's a sense of Tatyana's isolation and vulnerability too as she is surrounded by silent male observers at moments of greatest emotional turmoil, and of the alien world into which she later marries as masked, black-clad dancers circulate at her aristocratic ball. If this is high society, leave me out of it.
The composer loved his heroine and this is really Tatyana's gig, with Buxton happily importing rising star Shelley Jackson for the role. Hers is a big voice, commanding across the range, but one that throbs with tenderness and, with a strong dramatic personality, she seems set for a major career.
David Webb plays the ardent poet Lensky with just the right degree of nervous intensity, his bright tenor perfectly suited to his yearning lament for lost, golden days, with Angharad Lyddon his appropriately golden-voiced Olga. Gaynor Keeble and Ceri Williams as Mme Larina and the nurse open the first act in great style, and in the final one the Prince Gremin of Joshua Bloom booms out his praise of married life like the general addressing his troops that he is. The chorus sing immaculately and with spirit, and dance as required.
Onegin, whom Pushkin treated with ironic detachment, has no big aria of his own, but rather a conversational, observational presence until his climactic breakdown. It's a consequently challenging role, sweetly sung here by baritone George Humphreys displaying by turns an insouciance and passion that might by others be carried to greater extreme.
Reviewer: Colin Davison