Eugene Onegin
Pyotr Ilyich Tchaikovsky
Grange Park Opera (Rising Stars)
Cadogan Hall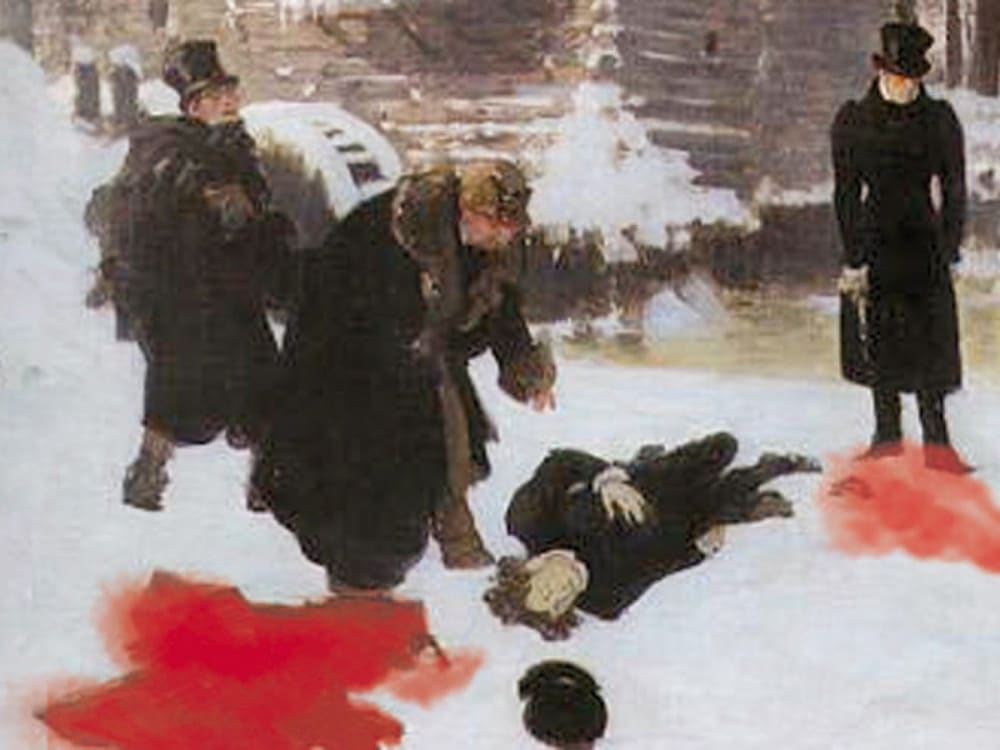 Grange Park Opera has relocated for a one night spectacular performance at Cadogan Hall titled Grange Park Opera Rising Stars, Eugene Onegin. It truly was a cast of rising stars, complemented by a superb production.
Eugene Onegin is the tale of little country bumpkin Tatyana and her encounters with the arrogant Onegin. She professes her love for him, but is spurned. Onegin, bored by country life, makes mischief and upsets his best friend Lensky, resulting in a duel in which Lensky dies. The years pass and Onegin meets Tatyana who has grown into a poised, elegant young women, married to a prince. The tables have turned, Onegin is now enraptured with her, but he is too late.
Stephen Medcalf (director) brings a breath of fresh air to the work. With no interval, the first half is nearly two hours long but gripping throughout. Medcalf emphasises the country Russian culture, opening with a simple domestic scene, the female quartet making jam. The performance then explodes into vibrant colour with the first ensemble number, with folk dancing and even dancing wheat sheafs. The ensemble appearances are full of character, filled with exciting choreography (Lynne Hockney) and interesting tableaux. Hockney utilizes pedestrianized movements in inventive ways.
Medcalf adds simple, humorous touches, keeping the drama light and playful. The men skid to the floor to have jam dripped into their mouths, and there is a ghostly hand that appears from nowhere and continues to write when Tatyana abandons her desk.
Francis O'Connor's designs transport beautifully into the Cadogan Hall, the elegant surroundings complementing the sumptuous costumes. There are slight teething problems with lighting resulting in singers moving into darkness on occasion. However, it is the set changes which distract most from the drama unfolding. Having designed a relatively simple, minimal use of props and set it seems ridiculous then to break the drama entirely with long blackouts to move a desk on wheels. Even more ridiculous when done by chorus still in character, so quite feasibly could be moulded into the existing action.
Conductor Toby Purser ekes out the lush textures and romantic lines with the thirty-piece Nevill Holt Orchestra. The first act displays Olga's (Caryl Hughes) delightful coquettish nature, which complements Ilona Domnich's (Tatyana) shyer, dreamier character. Domnich easily dominated the first act, her showpiece letter writing aria delivered with a voluptuous tone whilst cavorting onstage in throes of passion. Her subsequent transformation into the poised young women of act three is effective, and she manages to chastise Onegin whilst showing the audience her inner turmoil.
Although at times Anthony Flaum (Lensky), allows the emotion of the situation to depress his pitch as well as his character, he had our hearts racing along with the rapid strings as he cried out his farewell before the duel. James McOran-Campbell (Onegin) stole the show with the ending. Singing with a wonderful rich, free sound we watched his smug, cold exterior melt away with his desperate love for Tatyana. McOran-Cambell couldn't be stilled as he darted across the stage, frantic with passion and regret. Realising he's missed his chance; his final cries had the audience gasping at the intensity of his despair.
This performance certainly didn't suffer from the move to London, and it was a rare treat for so many to encounter this exciting company. The production oozed quality from every angle, but the true icing on the cake was the searing acting which will not be forgotten in a hurry.
Reviewer: Louise Lewis