Eugenius!
Ben Adams and Chris Wilkins
Kevin & George Wood and Warwick Davis
The Other Palace
–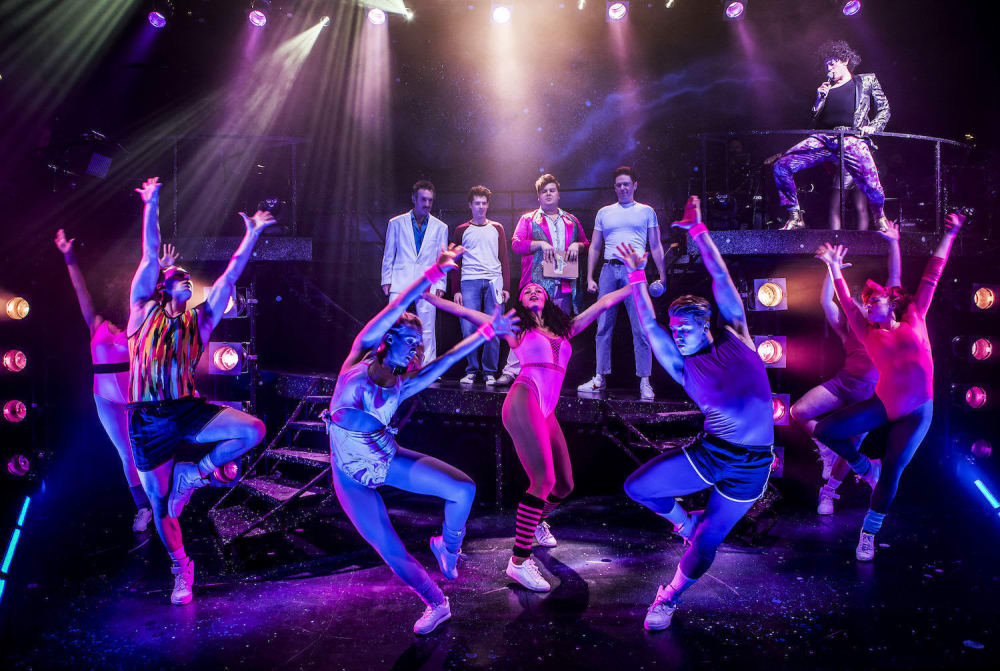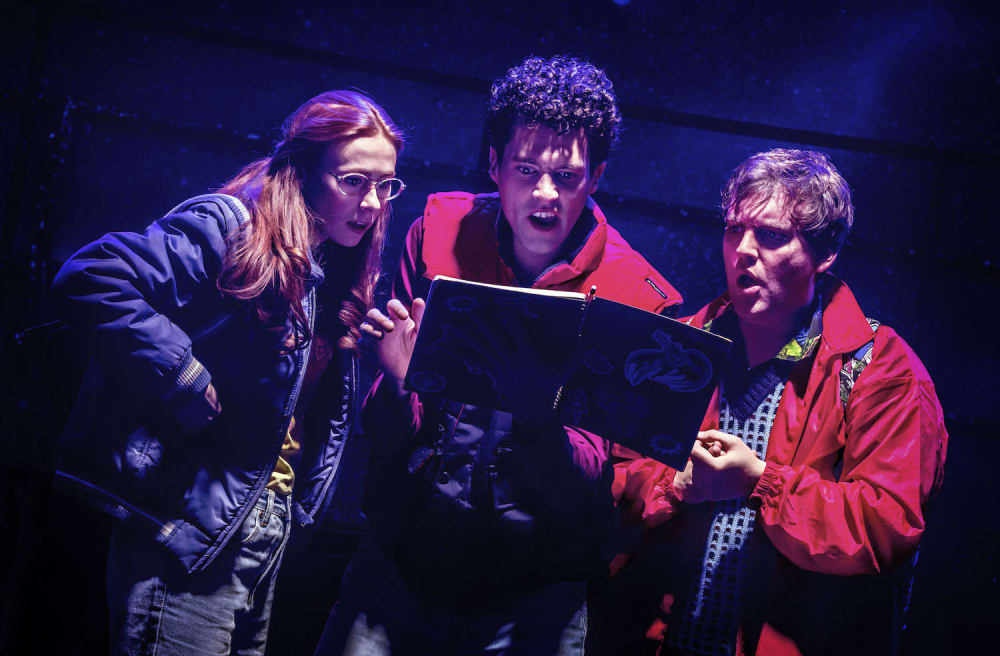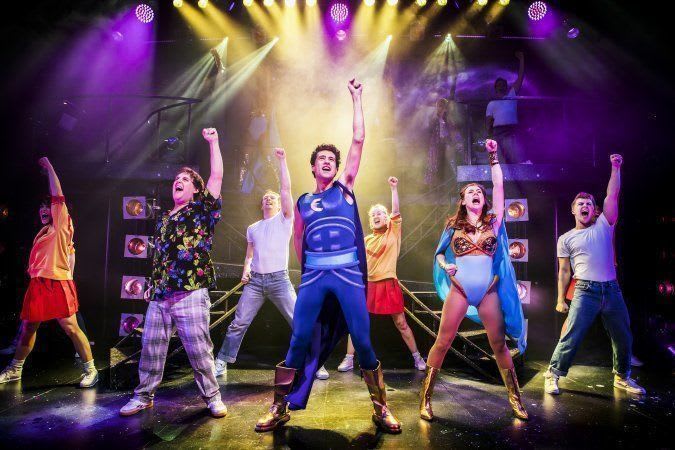 Featuring a plethora of puns, power ballads and fist pumps, Eugenius! leaps onto the British musical theatre scene with superhuman strength.
With shades of Saucy Jack, Forbidden Planet and Hitch Hiker's Guide, the show takes us back to a time when Marvel didn't rule the cinema, when science fiction wasn't cool and when it wasn't ironic or cool to be identified as a comic book geek.
Achingly self aware and littered with '80s pop culture references, everything about the production is a delicious cliché. From musical numbers such as the Flashdance-inspired "She's Amazing" to the sexy saxophone in "The No Pants Dance", the show goes all-out to capture the vibe of the dynamic decade.
Leading the energetic cast are sweet and funny Eugene (Liam Forde), his best friend, the feisty Janey (Laura Bladwin), and the brash but likeable Feris (Daniel Buckley). Three geeks on an adventure to find out if dreams really do come true.
Truth is sometimes stranger than fiction, however, and via a trip to Hollywood they encounter, to name but a few, the notorious producer Lex (a louche Cameron Blakely), the naïve Carrie (a pitch-perfect performance from Melissa James) and even the blundering but malevolent Evil Lord Hector (a hilarious Ian Hughes).
The plot might be as ridiculous as a '50s B-movie but like all great comedy the charm is in the delivery. This cast are extremely serious about being silly, attacking every routine with passion and injecting personality into even the most fleeting of cameos. The ensemble brings a great energy to the stage and the show flies by in such capable hands.
Aaron Renfree's exuberant choreography features every move that you'd possibly hope for and Andrew Ellis and Hannah Wolfe's lighting and costume designs create a bold world for Eugene and his friends.
There's no easy sing in this piece but the vocals are stunning and effortlessly bring to life Ben Adams and Chris Wilkins's book, music and lyrics.
Contrary to most new musicals, Eugenius! already has the beginnings of a cult following and it's easy to see why: the songs are genuinely memorable, the feelgood factor is infectious and, due to the carefully constructed nostalgia, it already feels like a favourite.
With such a stellar cast and strong fan base, it'll be fascinating to see the next stage of the Eugenius! Adventure. As their song lyric repeats: "don't shoot for the stars, shoot higher."
Reviewer: Amy Yorston