Even Stillness Breathes Softly Against a Brick Wall
Brad Birch
Tabula Rasa Theatre and Lindsay Fraser Ltd
Soho Theatre Upstairs
–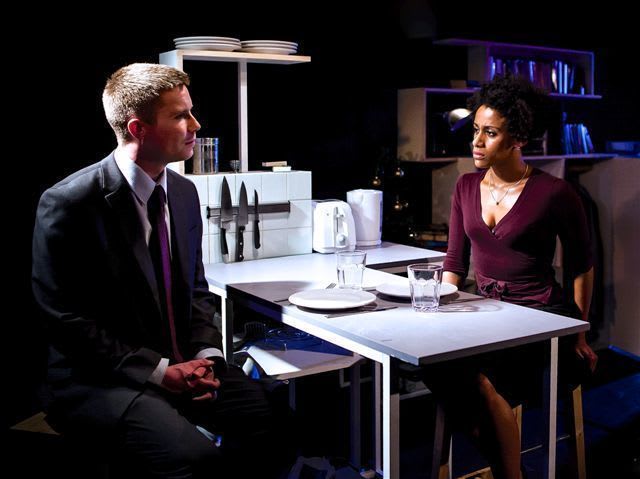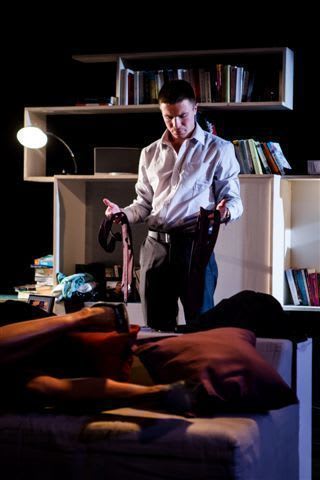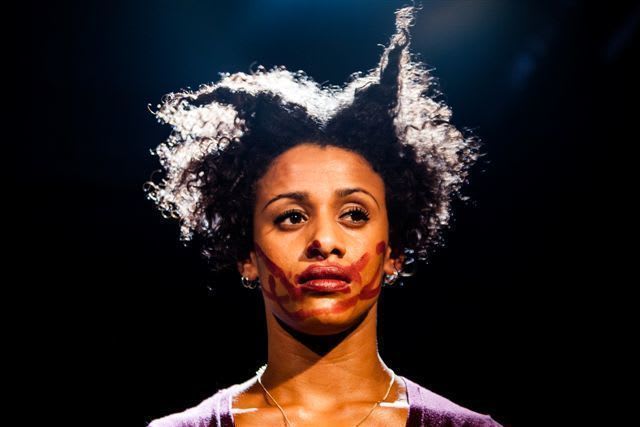 Despite Lorna Ritchie's detailed setting, which presents the kitchen, sitting room, bedroom and bathroom of a young couple's home, this ninety-minute two-hander at first seems as though it ought to be a radio play.
There is no dialogue and its two protagonists, simply called He and She, alternately address the audience, not each other as they catalogue the minutiae of their daily routine life. Get up, get dressed, go to the bus stop, for to work, write e-mails, go home, eat supper, watch television, go to bed, get up…. It seems a life of increasing banality.
They seem to be comfortably off, in good jobs and very happy together but gradually the pressures build. He grows increasingly affected by the continual war coverage on television, she realises that even though offered promotion it offers no change in what she does or what she's paid, just moving up a floor in the building.
His father is made redundant and needs to borrow money. They are quite unprepared to discover there is too little money in the bank to lend his father money for his mother's Christmas present, soon to little to pay the bills. Their world is beginning to implode.
More and more they turn in upon themselves. By now conversation is often between them instead of to the audience. They shut themselves off from the world outside. Things become intensely physical but there is no resolution.
It is a very contemporary picture of young people who have not been used to struggle and have no idea how unstable their world is that draws the audience in even as the characters close their world down. That is due partly to the simplicity of Brad Birch's writing but owes even more to the open-hearted honesty of the playing by Joe Dempsie and Lara Rossi.
Nadia Latif's direction smoothly manages the transition from the matter-of-fact reality of the play's beginning to its increasingly abstracted presentation which is delivered with equal sincerity.
The short-lined verse in which it is written plays as natural conversation but this is the concept of a poet reacting to a world where the former comfortable middle classes may have to face up to the economic and aspirational realities that they thought did not concern them.
Reviewer: Howard Loxton