Every Day I Make Greatness Happen
Richard Molloy
Hampstead Theatre
Hampstead Theatre Downstairs
–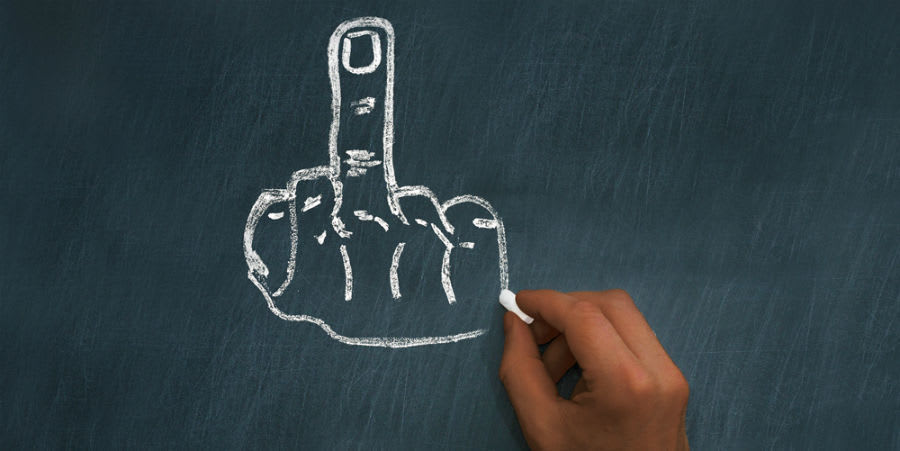 The classroom in Richard Molloy's play with its ceiling dripping water and one light flickering is the place where three students take an extra English lesson to get them a GCSE that will keep them in the sixth form.
All three failed it the previous year as a result of personal problems. Iman (Josh Zaré) is a special educational needs student who was bullied. Kareem (Moe Bar-El) has a difficult father and Alisha (Sofia Barclay) encountered terrible violence.
Not that any of this can be allowed into their assessed written narrative about a personal experience. Alisha points out that the examiners would prefer something real like a walk round Tescos.
And though teachers ignore the problems faced by the students, they are quick to warn Alisha that her "short" skirt breaks the rules and is not allowed.
The students may lack interest and belief in what they are doing but the teachers are no better.
The English teacher Miss Murphy (Susan Stanley) is a single mother just out of a relationship and disenchanted with the test driven culture of education. The Head of Sixth Form John (Jon Foster) seems more interested in trying to date Miss Murphy than anything going on in school.
Alisha in her assessed spoken presentation argues that the school is "a robot factory. That's all you've got here… I'm not a number, I'm not a grade, and I'm not a failure… Its the school that is the failure."
To which Kareem adds, "the system is bullshit."
Humour, fine acting and warm characterisation lighten the bleakness of the play, but it is character driven in too obvious a way, and never really develops the social issues it raises.
Reviewer: Keith Mckenna