Every Wild Beast

Lion House
C nova
–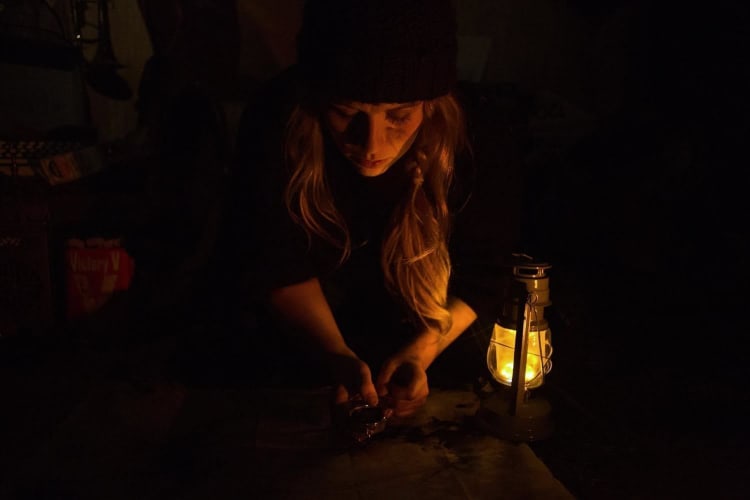 At one of the highest points of the Edinburgh Fringe, in the cosy nook that is C nova's attic, Lion House Theatre has brought one of the first true gems of this year's EdFringe, spinning a tale that confounds and bemuses in equal measure, but at each step surpasses itself.
Opening in the cluttered and dingy attic of a country home, a young girl called Barry is surprised from her slumber by the sudden appearance of Sam, a bedraggled lad, hiding from the police.
They venture forth together into the woods. However, the world isn't what it once was; the stars and moon having vanished from the sky and Barry is a girl who pays attention to signs and portents.
Every Wild Beast is a wonderful and captivating piece of theatre. Reinventing itself at every step, as true to its title, the story moves from situation comedy, to adventure, to fable and feels fluid at every transition.
This is in no small part to the affable and dry-witted narration from Sullivan Beau Brown, who pops in and out of the small stage to offer insight, observation and occasional cutting comment; and by the charismatic charms of Casey Jay Andrews and Tom Colandris as Barry and Sam repectively.
By the close of the story, we've come to love the pair, and through them seen each other's understanding of the importance of facing both the past and the future with courage and hope.
I'll be keeping an eye on Lion House from now on, as great things have come from them, and more will undoubtedly follow in years to come. For now, see Every Wild Beast, see it twice! it's a play that truly should not be missed.
Reviewer: Graeme Strachan