Everybody's Talking About Jamie
Dan Gellespie Sells and Tom Macrae
Sheffield Theatres
New Victoria Theatre, Woking
–

Listing details and ticket info...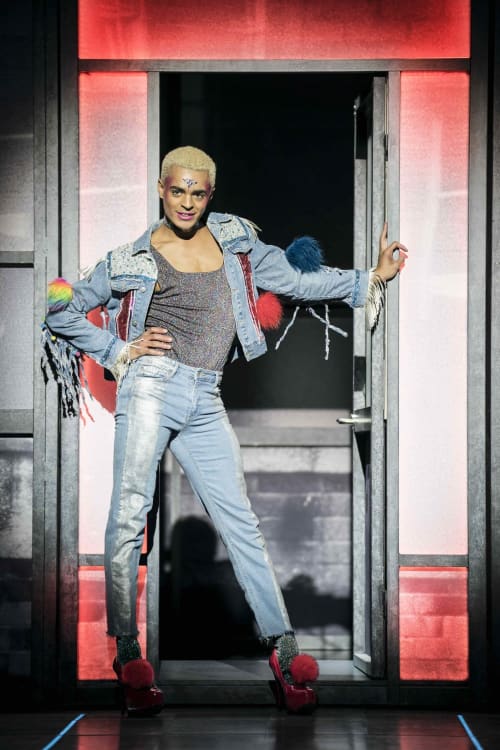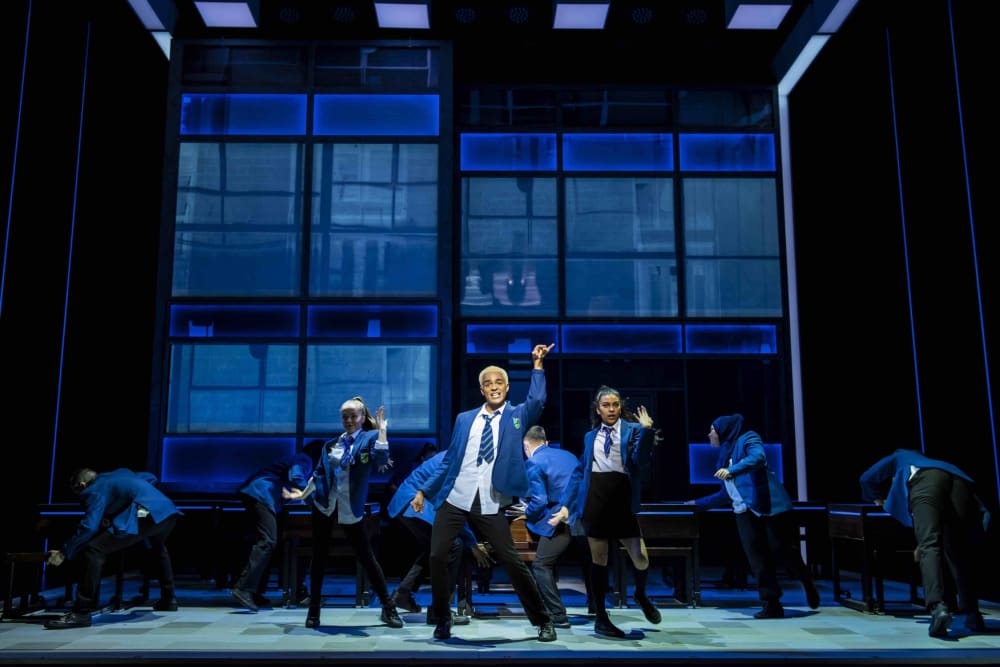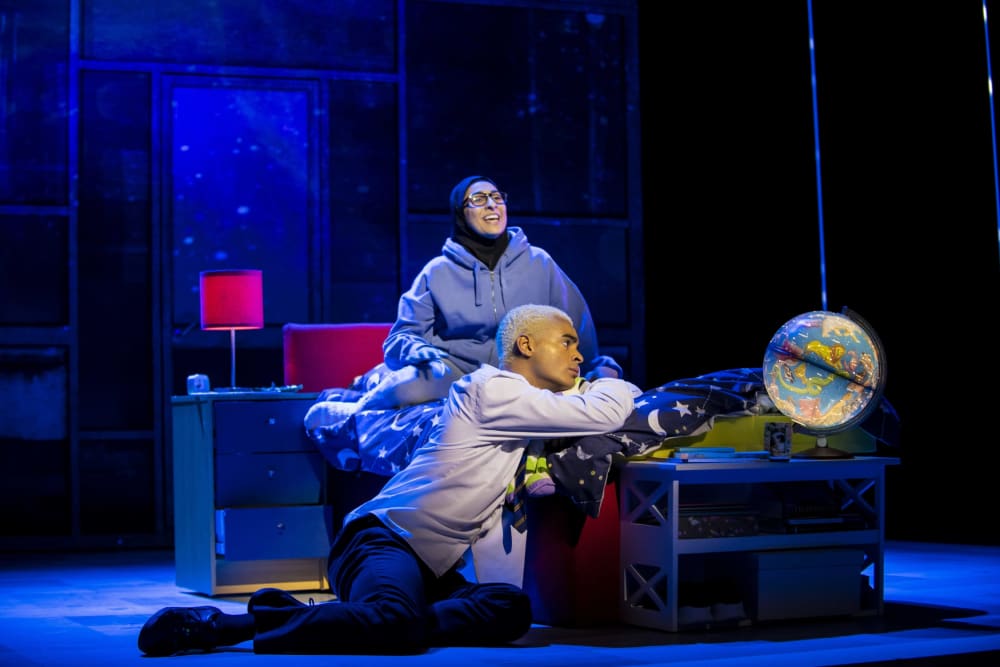 Everybody's Talking about Jamie is an uplifting tale based on a working class teen's true story—but with a lot more singing and dancing thrown in.
Jamie dreams of becoming a drag queen, a boy who's brave enough to want to show his true personality at just 16 and dares to wear a dress to his school prom. Hitting the West End in 2017, this show was quickly a big success and in 2021, a film adaptation of the musical was released.
Full of sassy one-liners, fiercely energetic teenagers and some moments of real pathos, Everybody's Talking About Jamie is a well-crafted and highly entertaining show written by Tom MacRae. It's got the feel-good factor without being too saccharine, and although there are plenty of stereotypes, the show is so well structured and written that these never bore. The music, by The Feeling frontman Dan Gillespie Sells, is pop styled and toe-tappingly catchy.
The show starts with a bang, sweeping us up in the chaos of a careers classroom with a host of disengaged and easily distracted students. Teacher Lara Denning struggles to make the teens 'keep it real' as she slowly ties herself in knots, jaded and frustrated.
Played by Layton Williams, Jamie is flamboyant, funny and has a killer pair of legs in his sparkly hot pants and heels. Negotiating the difficult line between letting out his inner persona "Me Me Me" and still finding a way to show the true Jamie, Williams also manages to show Jamie's vulnerable and terrified side. Able to strut his stuff in vertigo-inducing red heels, Williams exudes energy and his smile really does light up the room.
Amy Ellen Richardson as Margaret, Jamie's mother, is the other stand-out performance of the night—her vocal prowess shines and she simply captivates in her emotional rendition of "He's My Boy".
A real ensemble show in which the whole cast excels, delivering Kate Prince's choreography with panache and very convincingly unlocking their inner gobby teens.
This is a wonderful, witty and uplifting show—a celebration of acceptance and tolerance.
Reviewer: Louise Lewis