Extra Time
Jamie Thrasivoulou
Derby Theatre
Derby Theatre
–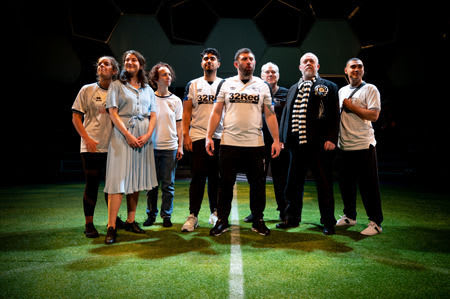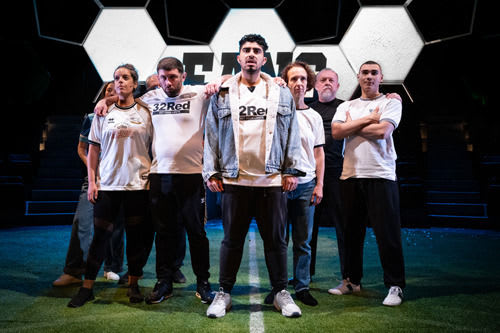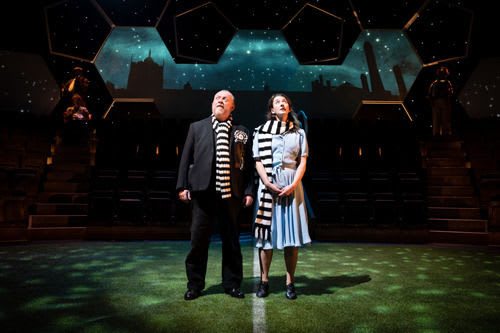 Derby County fans have not had much to shout about in recent years. Currently, they are facing one of the bleakest periods in their history: millions of pounds in debt and slapped with a 12-point penalty for going into administration, which means they are likely to be relegated to League One.
But Rams' supporters have something to cheer now: Extra Time, a new show that ostensibly commemorates 75 years since Derby won the FA Cup in the first post-war Wembley final. But it is much more than that. It is a celebration of the football club's history, with fans detailing why so many people are devoted to their favourite football club.
Extra Time is written by Jamie Thrasivoulou and devised by the company. Those who have never been to Pride Park Stadium to see a Rams home game will not know that his poem "We Are Derby", which catalogues the city's colourful heritage as well as the story of the Rams, gets supporters emotional in the build-up to kick-off.
He says he did not want to create a piece of theatre that was predictable. He has certainly done that with Extra Time. The characters are fictional but the stories told are based on fact and have been supplied by members of the community.
The play is built around Peter, a dedicated fan who in 1946 wins some money on the horses and decides to take his granddaughter Lizzie to Wembley to watch her first game. Derby actor Sean McKenzie is as solid as a centre back as Peter while Anna-Kate Golding sparks like a creative midfielder as Lizzy.
There are several vignettes which are as delightful as an attacking wing back marauding into an opponent's half. One features Ivan Stott and Jill Dowse as a couple who get married on the pitch only for the groom to disappear to get Rams legend Roy McFarland's autograph.
Another has Inês Sampaio declaring her love for ex-Derby player and manager John Gregory. It's a clever, delightful scene, like defenders playing out from the back with a succession of crisp passes. There is also a poignant episode in which the ensemble remember relatives who have died and why they were such devoted followers of the club.
Mainly, though, this is an uplifting show. Stott also composes the songs and comes up with a first-half anthem which sums up Derby County so aptly. "The Derby Way" is funnily observant, even though it declares that victory slips away from the Rams no matter whom they are playing.
The sentiments are echoed throughout, with the characters proclaiming "luck and Derby don't go together" and "it's the hope that kills us with this club". At the end, Thrasivoulou, who has an ensemble part, gets a rousing cheer when he declares "we've nowt but pride for this place, m'duck".
Extra Time is unlikely to have a life outside Derby. But it was evident that football fans who do not normally go to the theatre were inquisitive enough to attend.
It is not quite as good as seeing the Rams pick up three points at Pride Park—but it runs the experience pretty close.
Reviewer: Steve Orme