Extra Virgin
Howard Walters
Above the Stag Theatre
Above the Stage Theatre (Studio)
–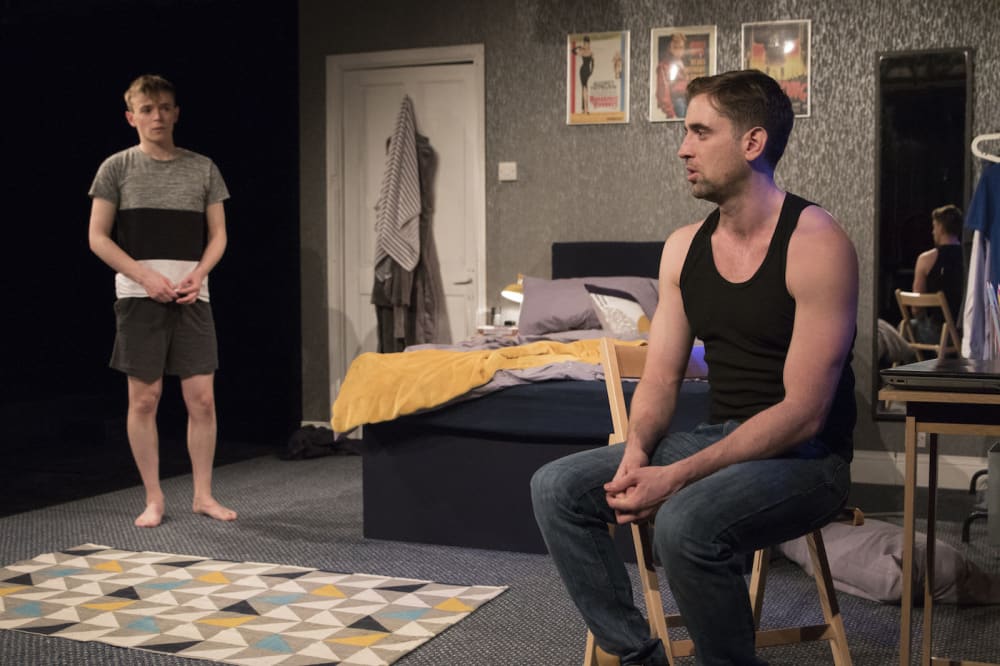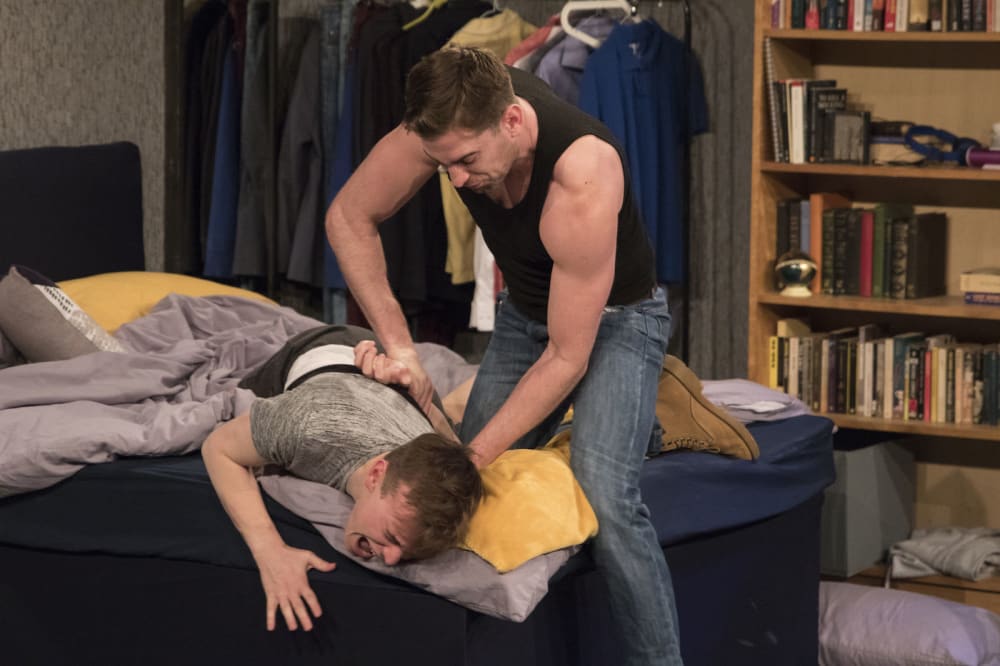 This one-act two-hander kicks off with heavy gay action under the covers. Noah and Elliot are clearly enjoying it, though they don't actually know each other's names yet. It's a match-up on Grindr but this is going to turn into more than a quick sexual encounter.
Self-described as "a skinny little twink" Noah, who thinks "there is sexiness in danger" wants to talk. He reveals that he is Jewish, was picked on at school but didn't mind when it brought him closer to the butch guys in the football team, that he got a nose job, but mainly he is digging out information from bigger and more dominant Elliot. Both men experienced sexual abuse (Elliot when he was only five), which has left its mark, and there are other things they share but Noah touches a raw nerve and drives Elliot too far, his control snapping.
This hour-long play is a succession of revelations and realignings; to go into detail would be a spoiler but their separate back-stories line up, the title does turn out to have an olive oil reference (though not in the way you might think) and if it doesn't get the full story of why Elliot won't take his shirt off, this is a confrontation that has real tension.
Director Peter Bull handles the changing dynamic with skill and draws very real performances from James Farley as innocent looking, manipulative Noah and Alexander Hulme as Elliot traumatised by memories forced into the open. It's a dark play but leavened with humour. It is about experiences and feelings which are graphically presented. The original script, by an American writer and set in the US, has been adapted to a British setting, making this revival feel even more real, though a school football team having a toga party (a necessary part of the plot) doesn't seem so likely in a British context but in performance the actors' conviction makes it convincing.
Reviewer: Howard Loxton