Facial
Chris White, music by Hal Kelly
The Drum, Theatre Royal Plymouth
–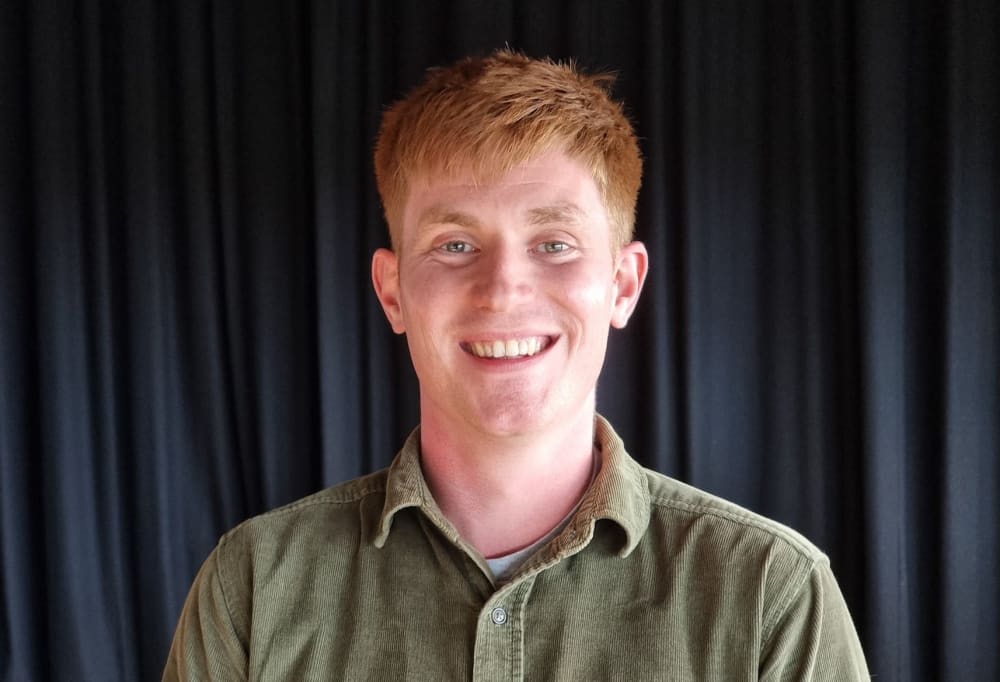 It's all rather rambling and, let's face it, a bit mad. Some great moments, some funny stuff, some factoids and quite a bit of weird.
Poet, performer and artist Chris White, graduate of the Theatre Royal Plymouth's Lab Associate Programme, revisits six-year-old material he first performed at the Free Fringe at the 2016 Edinburgh Fringe, gives it a bit of an update and opens the Drum's micro-festival Solo Voices which runs until 28 May.
Central to the piece is the question "do you think you could live without a face?" as misheard in a fictional service station spring-boarding into storytelling of several intertwined tales: of boxset-pusher Debbie; of Austin, the New York MISPER cop; of Twixes; of Geoff in his badged blazer; of adolescent angst and acne; changes in recycling habits; and facial facts and more Twixes.
It is nightmarish and horror film-worthy, endearingly reminiscent, sci-fi, homely, laugh-out loud, and with an underlying romantic thread. There's poetry, stand-up, right and left Twixes and lecturers on each facial element.
While White is engaging and amusing, Facial could do with a shave and tightening up. The Joycean stream of consciousness is exhausting at times and fun at others, and White's switches in pace and demeanour alongside dramatic lighting and Hal Kelly's music break up what could otherwise be a tedious 80-minutes.
Reviewer: Karen Bussell