Facts
Arthur Milner
Wornredtheatre
Finborough Theatre
–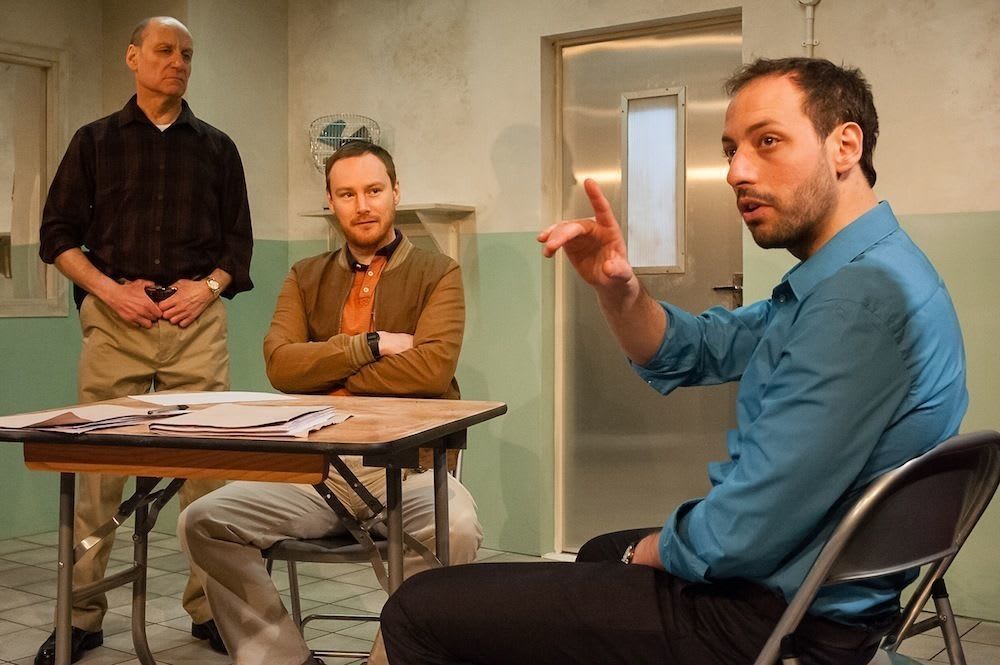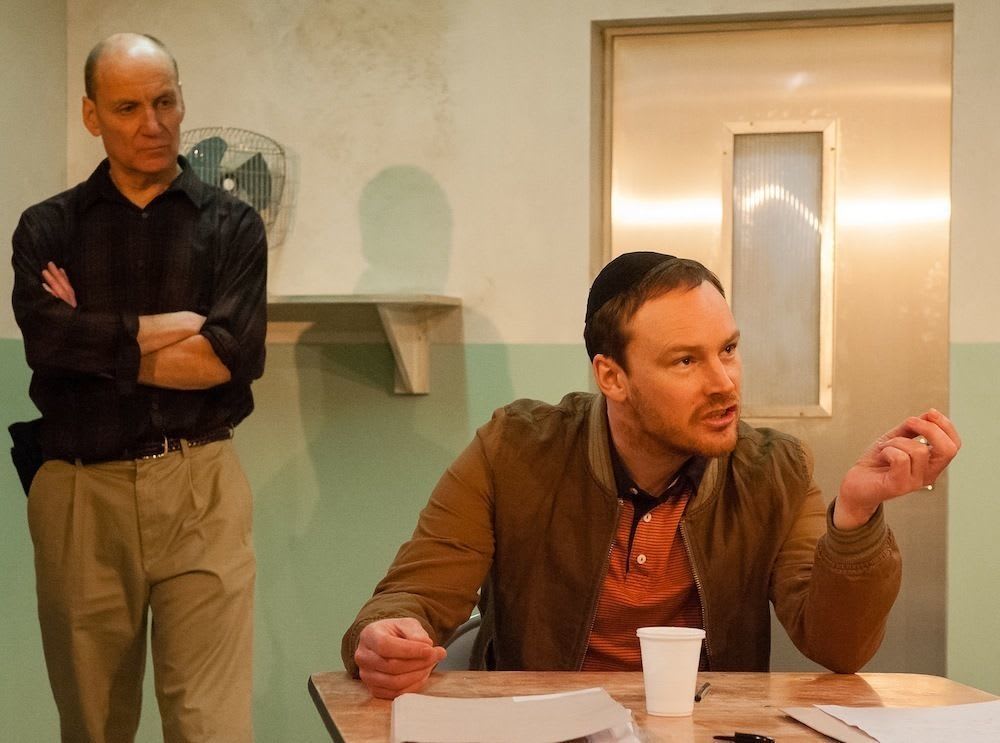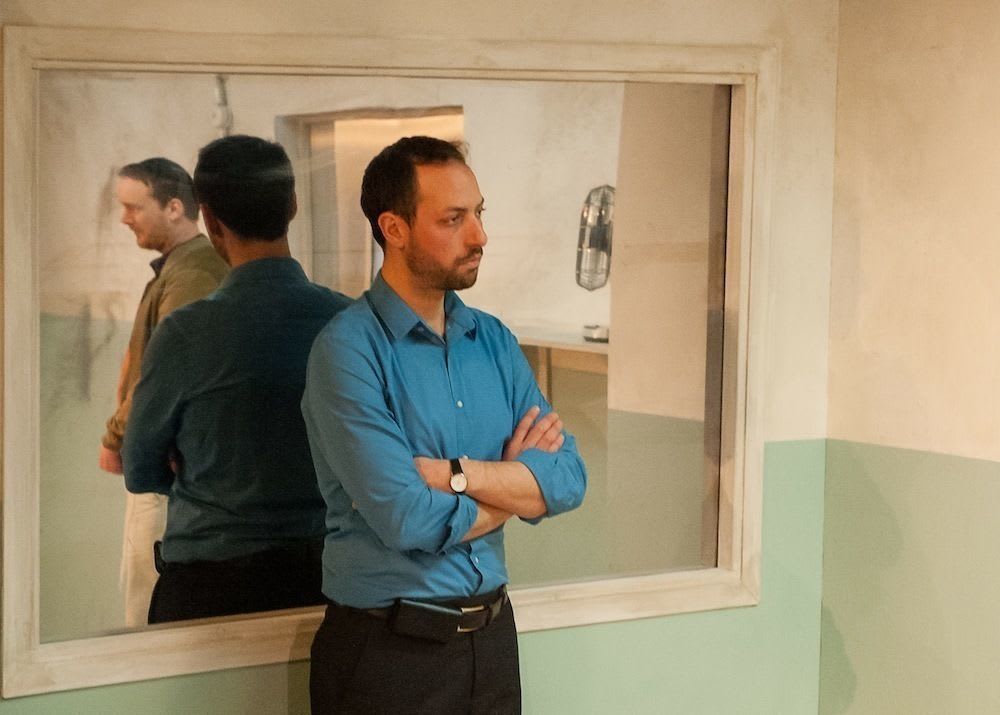 Facts gets its European première with this production. Directed by Caitlin McLeod it is the first time one of this Canadian playwright's plays has been staged in Britain. On this evidence I want to see more.
Facts was inspired by the unsolved murder of an archaeologist in the Israeli-occupied West Bank. It is not a piece of docudrama but its background feels soundly based.
Two detectives, one an Israeli Jew the other a Palestinian Arab, are working together to solve a similar crime in which an American archaeologist whose books have presented archaeological excavations as evidence that the books of the Judaism's Tanakh and the Christian Old Testament can no longer be accepted as an historical record.
There can be few people unaware of the basics of the Israeli-Palestinian situation but you don't have to be informed about it to understand this play. Facts are effortlessly woven into the story, they are part of the evidence.
On the one hand it is a straight forward detective story, assembling evidence and interviewing the prime suspect; on the other it is a study in religious belief and interpretation, of national identities and an encapsulation of the problems of the Israeli-Palestinian confrontation. These two elements are skilfully interwoven but there is more, for Milner also presents three complicated characters, formed by their histories and the conflicts between them.
The action takes place in the interrogation room of an Israeli Army facility in the West Bank / Occupied Palestinian Territories and designer Georgia Lowe provides a bland, almost clinical atmosphere. It has only one door and the director adopts a convention that characters entering in any other way are outside it, as for instance at the opening when Philip Arditti's Khalid, the Palestinian detective, is seen being held up at an Israeli checkpoint, making him late for his meeting with the Michael Feast's Yossi, the Israeli.
These are two beautifully matched performances. The two have already worked together on a previous investigation, there is already an element of trust between them and each knows the other's situation. They are meeting on Israeli ground so it is Khalid who is given an accent, for although conversation may at times be across languages it is played always in English.
Yossi is a Jew by race but not a believer and has a matter-of-fact attitude to the differences between what happens on the West Bank and in Israel. Although clearly a good man, his interrogation methods sometimes match those of which Israeli forces are accused using against Palestinians. Here, though it is a fellow Israeli he nearly throttles: the fundamentalist Danny, prime suspect for the killing.
Paul Rattray is sinisterly compelling as Danny. He projects a strange childlike innocence in his biblical faith but flares into fanatical racism. Yossi's violence, especially in contrast to Khalid's restraint, at times seems like some sort of expiation of a guilt he feels as a Jew.
A gripping play with three great performances that both gives us a whodunnit and makes the Israeli-Palestinian problem more tangible than anything heard from a political pundit.
Reviewer: Howard Loxton