Falkland – The War the World Forgot
Heather Bagnall
Tasty Monster Productions
Greenside @ Nicolson Square
–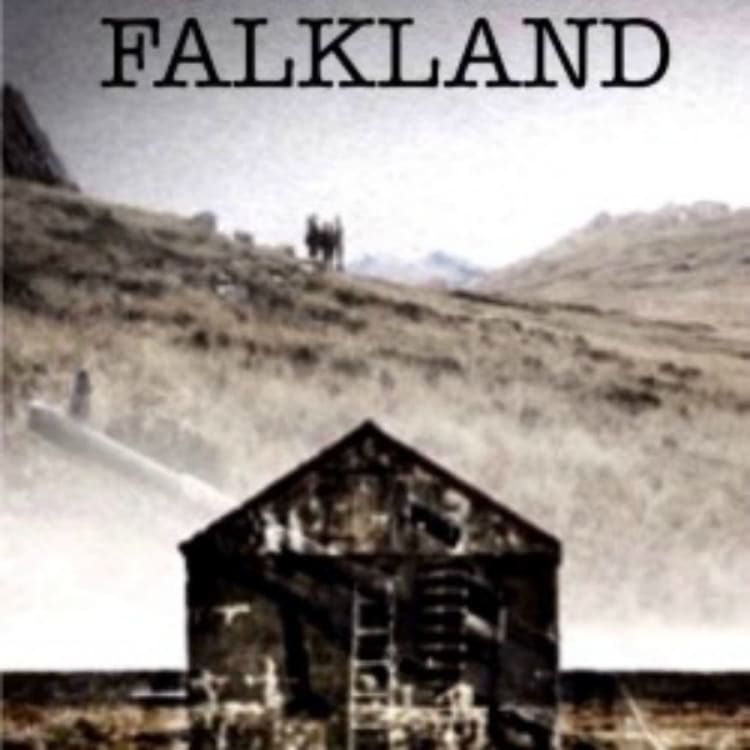 Fitz (Heather Bagnall) is digging a hole. It is 1982 and the UK is in conflict with Argentina over control of the Falkland Islands.
And somewhere in the Falklands, Private Patrick Fitzgerald, a Royal Marine originally from Northern Ireland, is digging hole on Gideon's farm.
As he digs, he talks with Gideon (Luke Tudball) whose father had fought and been traumatised in the "European War".
Gideon describes being hit by his dad one evening when he came across his dad whimpering. That trauma seemed to play its part in Gideon's decision to move to somewhere remote. Arriving in the Falklands, he married Helen (Heather Bagnall).
Fitz found his way into the marines because he felt there "was nothing to go home to."
The play explores the very personal, sometimes quite contradictory reactions of these three to the wider conflict. The war is seen through their eyes.
Helen describes "them" (Argentinians) just walking into a shop as if they owned it. She worries about the bombing of the island by the UK which leads her to suggest painting the word 'civilian' on the roof. Angry at the war, she tells Gideon that Thatcher "sent babies to kill Argentinean babies."
As the conflict intensifies, we hear about the sinking by Britain of the Belgrano that was sailing away from the exclusion zone, the horrors of fire aboard the warship the Sheffield hit by an Argentinean missile and finally a disturbing account of the assault on the Argentinean forces in Goose Green.
A sense of loss pervades this glimpse of three people caught up in the terrible consequences of a conflict between two countries a long way off.
Reviewer: Keith Mckenna