Fallen in Love
Joanna Carrick
Red Rose Chain
The Tower Of London
–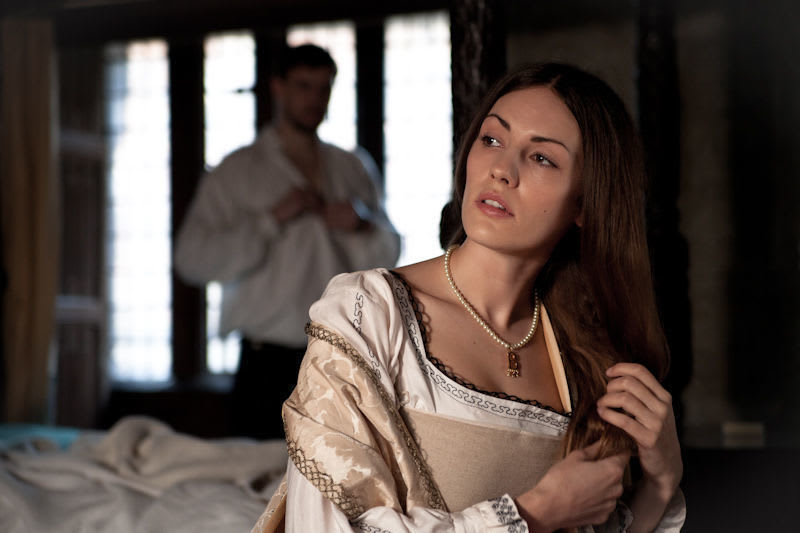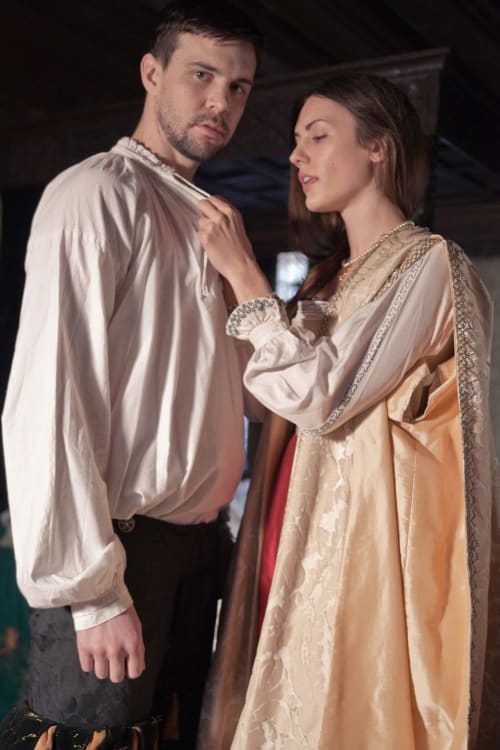 Site specific performances are currently enjoying a rise in popularity due to their often-quirky staging and imaginative methods of storytelling. Few can lay claim however, to the layers of methatheatricality that permeate through Fallen In Love, The Secret Heart of Anne Boleyn.
This unusual production is being staged in the Banqueting Suite at The Tower of London. The Tower, of course, was the site of Anne's trial and execution and is her final resting place. Walking through the tower to the performance space after dark sets the scene perfectly and the architecture that is beautiful by day strikes a sinister tone by night.
Running at an hour and a half (with no interval) the audience gains access to private snapshots in Anne's life, witnessing scenes in private chambers behind closed doors.The action begins in 1520 at the Field of the Cloth of Gold when Anne is still a teenager and climaxes in 1536 at her execution.
Set in-the-round, the only piece of scenery for this production is a large four-poster bed complete with plush red and gold cushions. As Anne's power dwindles, the plain wooden frame is revealed and the bed eventually represents the scaffold tower. This device ensures that scene changes are momentary and therefore allows for a rapid pace as the drama unfolds. It also creates an intimate atmosphere and guarantees that the focus remains on the two actors and this carefully crafted script.
Writer and director Joanna Carrick chooses not to imagine the obvious relationship between Anne and King Henry, but instead this two-hander recreates scenes between Anne and her brother George, following their advancement through court to their eventual shared downfall. There are points of high emotional drama but also great comedy moments and the script presents both the excitement and fear associated with the time period.
Emma Connell and Scott Ellis are an excellent theatrical match and create an incredibly believable relationship as brother and sister. As time moves on, we witness them grow and change, made cynical by courtly ways but always passionate about their social status.
This intriguing, riveting and intense production shines a light on a relationship that will forever be dissected and debated. The enigmatic nature of the Boleyn story makes it ripe for theatrical retelling and this pair easily capture the charisma of the colourful characters.
Reviewer: Amy Yorston