Falstaff
Giuseppe Verdi, libretto Arrigo Boito
Salzburg Festival
Released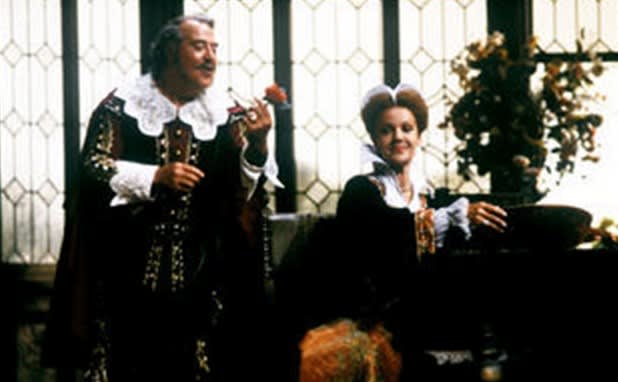 I remember a good-natured dispute with a Wagnerian friend about the comparative merits of his beloved composer and Verdi in which he conceded somewhat reluctantly the latter's greater intimacy with the human heart but could not admit to its evidence in his music.
I'd love to play him the magnificent conclusion to Verdi's final opera, one over which he laboured for more than three years, in this lithe and sensitive performance from the 1982 Salzburg Festival.
Conductor Herbert von Karajan brings out the glorious romanticism expressed by the lovers, Janet Perry's Nannetta and Francisco Araiza's Fenton, to whom Verdi gives the tenor aria "Dal labbro il canto estasiato vola". It's as lovely a melody as he ever wrote, but what does he do with it?
Whereas another composer might extend the aria for five minutes or more, then add a cabaletta, Verdi brings in Alice Ford to cut things short. It's the perfect alliance of music and theatricality.
That is just the finale. Each of the six scenes is a vivid depiction of character, the music bubbling with comical fugues, culminating in a closing passage for ten principal voices plus chorus. And if all you want is a cast of superb singers and sensitive playing, both responsive to the light orchestration, this classic recording fits the bill.
Giuseppe Taddei is a sympathetic, sad, absurd, lovable Falstaff, vocally expressive if a little lightweight in the lowest register. It is a joy to hear the late Christa Ludwig as Mistress Quickly; Perry has a rich timbre and she and Araiza make an appealing pair of lovers.
Raina Kabaivanska as Alice Ford and Trudeliese Schmidt's Meg Page complement each other perfectly, while Rolando Panerai—whom I had not encountered before—is particularly impressive in tone and as a credible Ford, not a buffoon as so often presented.
The acting honours however go to one of my favourite performers, Heinz Zednik, later a notable Mime in Wagner's Ring. He is in great voice, and much of the comedy here depends on his largely improvisatory brilliance, his gestures and expressions enlivening scenes in which, frankly, nothing terribly inventive is going on.
For this is the conductor's show. Karajan was director as well as conductor, and he sticks very much to a traditional staging, with rustic tavern, leafy arbour and rather grand manor for the Fords. I suspect the last of these was not unfamiliar to the set designers of the Florence production under Sir John Eliot Gardiner released in July 2022.
In the final scene, Herne's Oak glitters like an unreal apparition, but elsewhere the video quality of this live recording is poor, especially so in any long-range shots. Subtitles do not come up automatically—on my admittedly ancient Blu-Ray player, I had to go through the Direct Navigator button.
If the vocal performances were my only criterion, or I were listening on CD, I'd recommend this version highly. If looking for great entertainment on screen, I'd go for the Gardiner.
Reviewer: Colin Davison