Fame the Musical
Conceived and developed by David De Silva, book by Jose Fernandez, lyrics by Jacques Levy, music by Steve Margoshes
Selladoor Productions
Sunderland Empire
–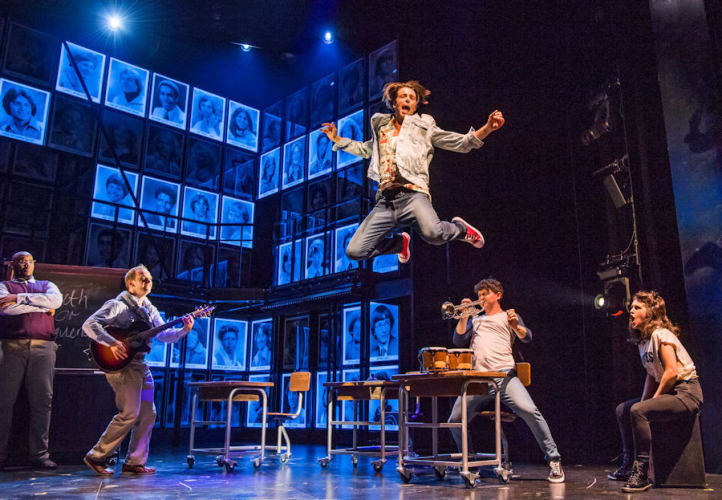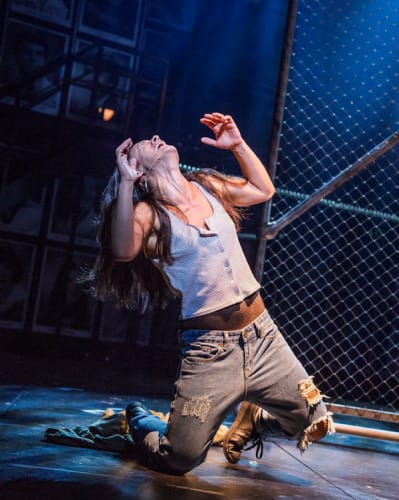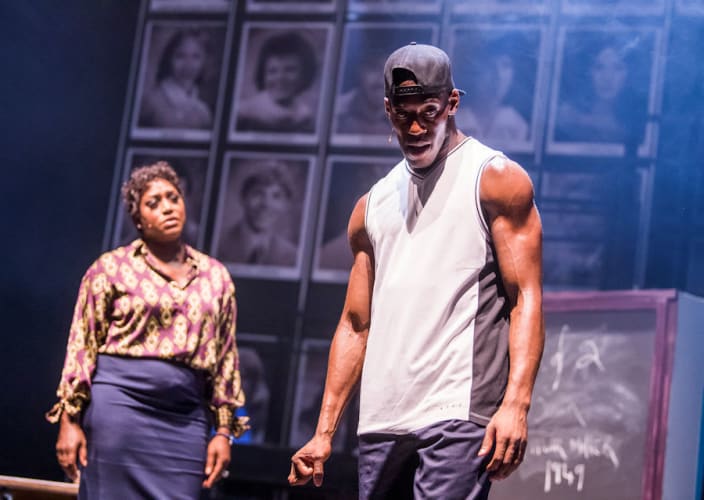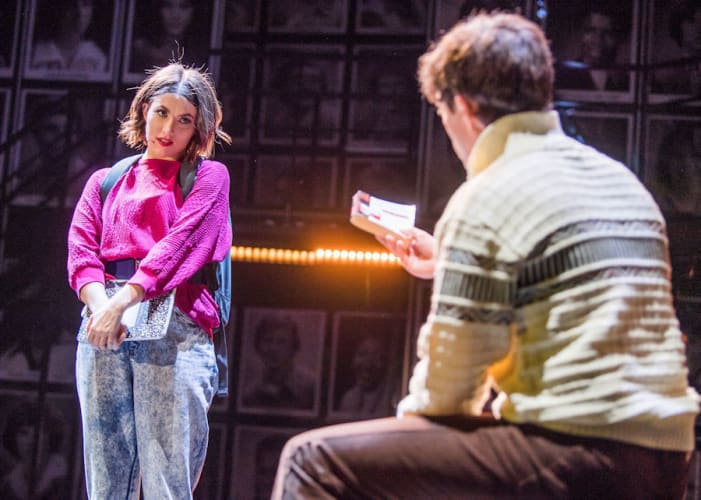 As everyone knows, Fame, set in New York's High School for the Performing Arts, follows a group of ten teenagers from their auditions, through their four years in the school to their graduation at the age of 18. Each one concentrates on their particular performing art, whether drama, dance or music, but they still have to do the other academic subjects.
Focusing on ten individuals and their relationships, plus their teachers, over a period of four years in little more than two hours of stage time is a big ask and is inevitably going to be somewhat superficial, but…
But audiences love it. Shrieks and screams and yells of "yeah!" mark the end of many of the numbers and yes, last night there was yet another standing ovation in the Empire. Perhaps it's nostalgia for the eighties, the leg-warmers and the lycra, but probably it's the high-energy, high-kicking, high-leaping dance routines, the sheer speed as scene follows scene and routine follows routine.
It's not, I think, the music which, apart from the title song (not written by Levy and Margoshes but by Dean Pitchford and Michael Gore), is not particularly memorable, although it does have an impact by sheer force of volume and tempo. Nor is it the plot—or rather, plots, for there are so many involving individuals that each can only get a few minutes in amongst the songs and dances.
The strongest is Carmen's story, from her bright-eyed excitement at heading off to embrace her big chance in LA to the broken girl who returns, reduced to begging money from her friends, money which is immediately spent on drugs, and whose death is just a footnote to the others' graduation.
We see a lot of her; she has the deeply moving song "In LA" and she has a much more dramatic journey than any of the others, all of which enable Stephanie Rojas to give a really stand-out performance.
But so many other stories—Tyrone's illiteracy, Mabel's overeating, the mistaken class identity of Iris—have equal possibilities for depth and impact but are rushed through. Perhaps it was a case of "let's get on to the next music and dance number"?
Perhaps. After all, that's what people come to enjoy. I must, however, say that when Mica Paris (as homeroom teacher Miss Sherman) finished "These are my children" I turned to my companion and said, "Now that is a voice!" Rounded, smooth, powerful and full of feeling. Magnificent! Good though the others were, she was in a class of her own. And from the audience's reaction, I was not alone in thinking that.
Reviewer: Peter Lathan