Family Tree
Mojisola Adebayo
Actors Touring Company and Belgrade Theatre Coventry in association with Brixton House
Brixton House
–

Listing details and ticket info...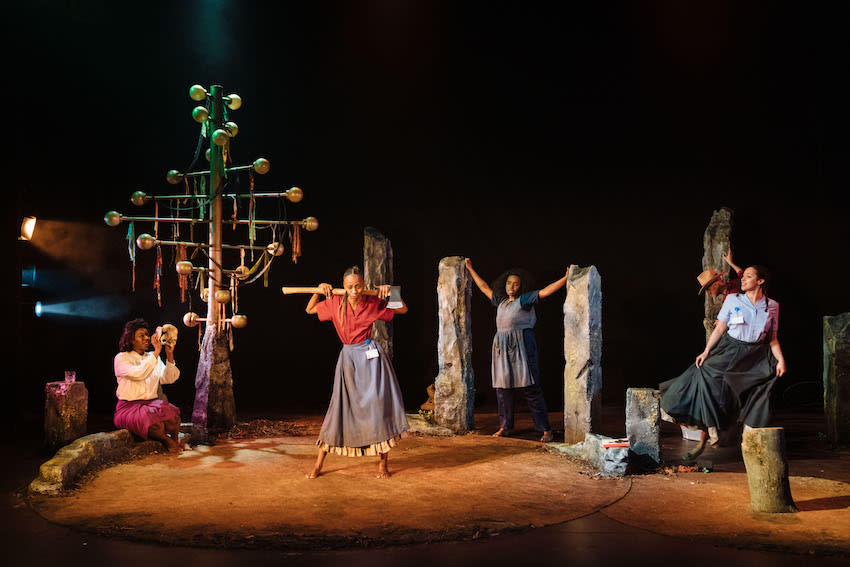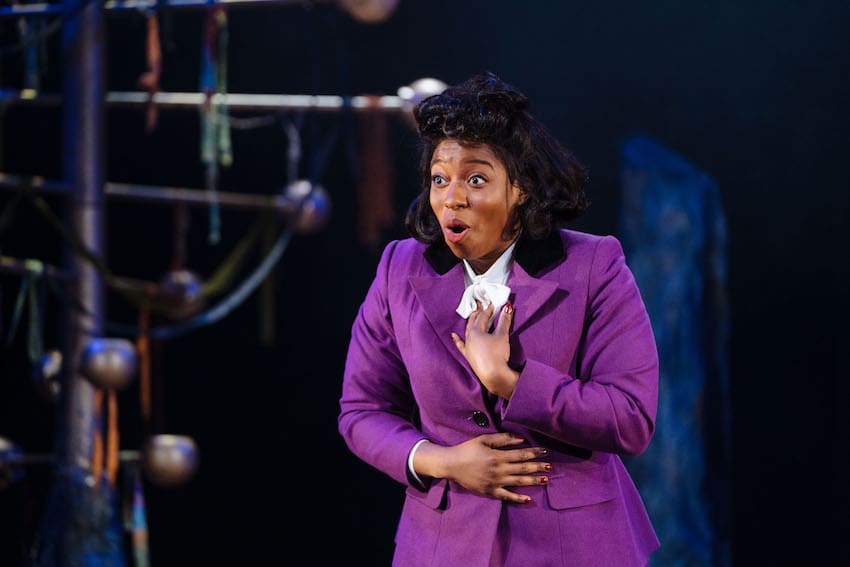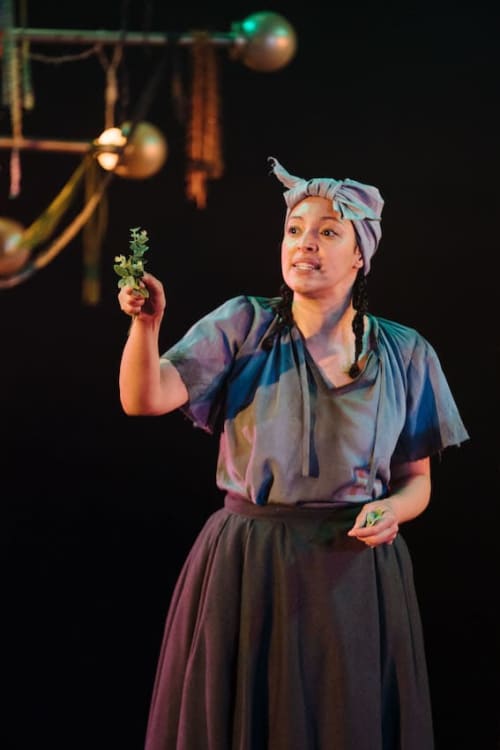 Henrietta Lacks was an African-American woman you have probably never heard of but she made an enormous contribution to modern medicine, saving lives, including perhaps yours from COVID. In 1951, she died after developing cervical cancer, but in a way she lived on for, unlike cells of other humans, those from a biopsy taken in her diagnosis went on living and reproducing: an immortalised human cell line which revolutionised medical research.
In Mojisola Adebayo's Family Tree, Henrietta, played by Aminita Francis, tells her own story. She promises a play, a performance and a ritual and Simon Kenny's setting reflects this. What could be an ancient stone circle suggests ancestry, its shape a reminder of the Petri dish in which her cells were cultured, a stylised tree both the family tree and the genetic code that it carries.
This deeply felt, often poetic drama is more an outcry than a narrative, for it is also a picture of exploitation, especially that of people of colour. No one asked Henrietta's permission to use her cells; back then it wan't a requirement. Pharmaceutical firms have made millions while Henrietta's own family couldn't even afford health insurance.
A continuing story is told through three situation NHS nurses (Mofetoluwa Akande, Keziah Joseph and Aimée Powell), saving lives at their own risk short of protective equipment during the worst of the COVID pandemic (while Henrietta's cells helped provide a vaccine).
The same three actresses give a parallel picture of slavery when exploitation involved black women being used for unethical medical experiment, of attitudes that didn't give black patients anaesthetics during surgery—they were considered to be less susceptible to pain.
At one point, Henrietta launches into an ecological appeal, wishing that humans could behave like trees, which it is now known form a mutually supportive community: a sequence that grew much more naturally from the outdoor promenade setting when the play was in development it formed part of the 2021 Greenwich Festival.
There is a silent white man (Alistair Hall) who hovers in the background and ends up in what seems a ritual burial of racism, and a final ritual involves a Yoruba Orishan goddess with a meagre perhaps hope for the future.
After an opening that could easily turn into a lecture, Mojisola Adebayo's love of language and poetic treatment becomes more seductive and Matthew Xia's fluid production allows flashes of humour while pressing home hard facts.
A strong sense of theatre holds this mix of material together with committed playing from its cast. It highlights an important moment in medical history that we have all benefited from with, at its heart, the message the play gives Henrietta, who offers us all her cells if we can provide a vaccine for racism.
Reviewer: Howard Loxton