Family Tree
Mojisola Adebayo
ATC, the Young Vic, and FESTIVAL.ORG.
Charlton House and Gardens
–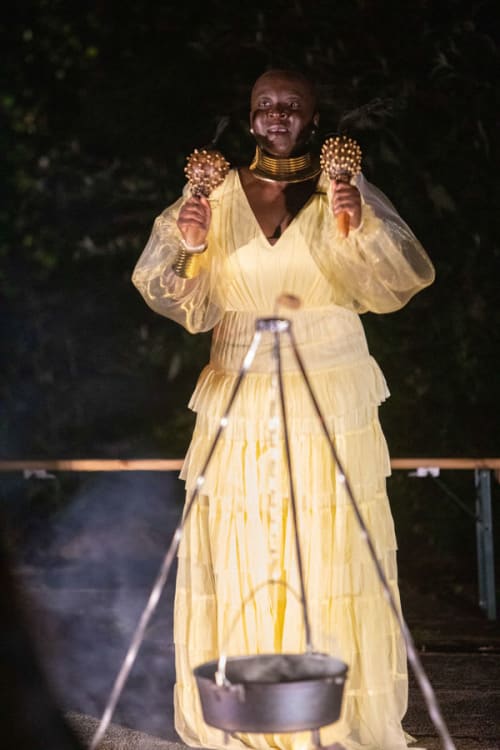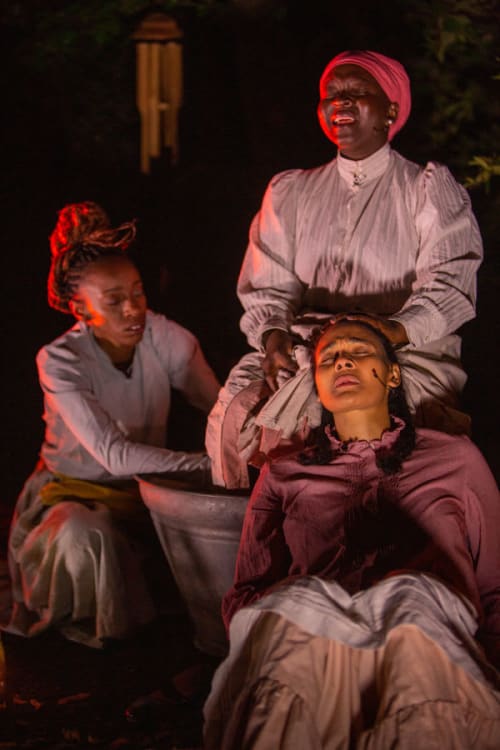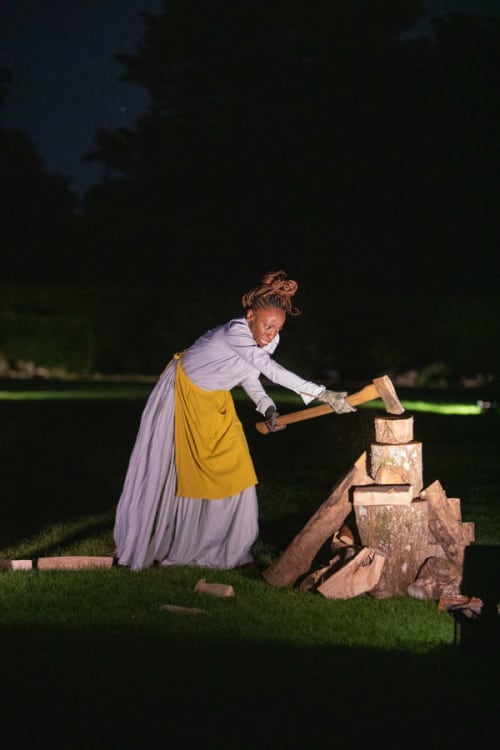 In 1951, cells obtained in the biopsy of a patient at the John Hopkins Hospital in Baltimore proved unusual. Most cells cultured from human cells survived only a few days outside the body; these grew vigorously. They became a line that has enabled great advances to be made in medical research and the treatment of disease.
Discarded human material became the property of the physician or institution without telling the patient or asking permission. The researcher involved, Dr Gey, made resulting cells freely available to others but they are now manufactured commercially.
The original cells were taken from 31-year-old Henrietta Lacks, who died soon after with cervical cancer. Her story was the inspiration for Mojisola Adebayo's play and it is she, played by Michelle Asante, who introduces and provides a linking thread through it.
Henrietta promises a story of cervical cancer and capitalism, of slave days and the NHS, Black Lives Matter and global warming, the treatment of polio, HIV, COVID-19 and other diseases and then leads the audience to locations in the gardens of Charlton House where we hear more of the story of exploitation from today's black nurses and women slaves on American plantations.
In part, this is a scream of protest at the use and misuse of black bodies for white benefit. While Henrietta's cells could be sold for $167 a phial (and if you Google them now you'll find much higher prices), her own family could not afford medical insurance. Her argument is not against research but against exploitation for, as she offers freely, "if you can create a vaccine for racism, you can take my cells".
But Family Tree embraces much wider issues from the lack of protection for vulnerable ethnic staff treating COVID-19 patients to lynchings and the treatment of the earth itself. As the audience stand beneath trees, Henrietta speaks of the way trees communicate and function together for mutual protection and not only offers that as a model for humans but warns that if we don't protect our trees our climate and our lives become ever more endangered. The plantation slaves give a lesson in returning life to the earth and planting new growth and the Yuroba goddess of love and fertility Oshun, whom Henrietta's Nigerian ancestors honoured and who represents the life that runs in our veins, adds her warnings.
Michelle Asante as Henrietta does an excellent job at engaging with the audience and presents information with warmth as well a clarity and Diana Yekinni, Keziah Joseph and Natasha Cottrail bring liveliness and laughter to the nurses and slaves as well as delivering a serious message.
Over its compelling 90-minute promenade presentation, Family Tree presents a wealth of words and ideas, too much to take it all in, though Matthew Xia's direction ensures that it does not become over didactic. It is frequently lightened by humour, enlivened by dancing and magically lit as the evening gets darker.
From what medical science now knows, thanks in part to Henrietta's HeLa cells, her life might have been saved. Here is a play that presents the case for how we should protect others and the world around us and perhaps so save our own lives. It informs with its history, moves with its personal stories and makes us feel involved in its action. It is outspoken without being hectoring and becomes an evening well spent and at its conclusion there is warming soup for everyone to dispel any night chill and a chance to discuss its ideas with those who have watched it with you.
Reviewer: Howard Loxton