Famous Puppet Death Scenes

The Old Trout Puppet Workshop
Canadahub @ King's Hall in association with Summerhall
–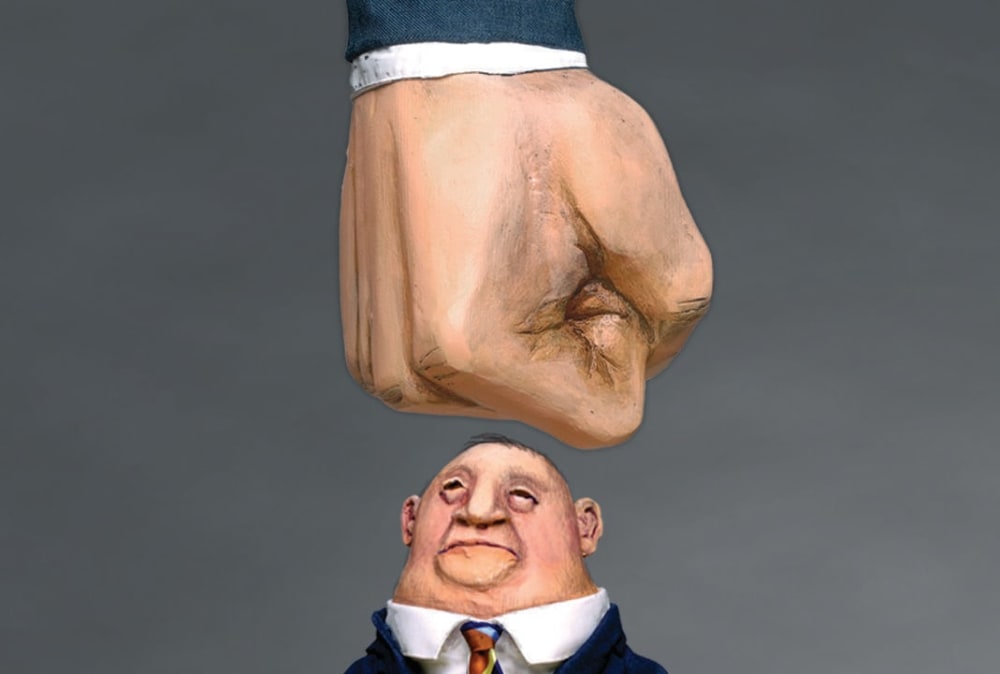 Our venerable host for the evening is the aged and deeply philosophical Nathaniel Tweak.
Puppets are no mere blocks of wood he explains and indeed these puppets are personalities eliciting empathy, tenderness, and ultimately a great deal of laughter. They allow us to face up to some of the more unpleasant truths about life with both engagement and distance, and, of course, to burst out laughing without too much guilt.
As Tweak points out, we all must die and Famous Puppet Death Scenes allows us to "stare unblinkingly into the void of mortality through the eyes of eternal art".
If all the world's a stage, this is a puppet-sized stage and the sheer inventiveness required to make the intricacies and ironies of existance come to life is what makes us marvel. Putting a butterfly under a magnifying glass, the dying whale, the pop-up book that cleverly debunks the mythology of rural life, and the Feverish Heart of Nordon Frot, the running gag that links the scenes through an endearing and ever unwittingly doomed little man are all perfect examples of the type of creative illusion-making that send the audience out grinning.
The Old Trout Puppet Workshop is one of the most celebrated puppet companies in Canada and their name itself indicates the type of experience we will get from Famous Puppet Death Scenes. They have been making "weird, unlikely, uncanny, anarchic, hilarious" shows for nearly twenty years and that list of adjectives is pretty much perfect to sum up this show.
You could add to that a few more, like poignant, profound, imaginative, utterly delightful. Apparently, about 40,000 people have already seen this show, and I think about 40,000 more of you out there should go and take this journey through the ironies of human life.
Reviewer: Jackie Fletcher