Fanboy
Joe Sellman-Leava
Worklight Theatre
Exeter Phoenix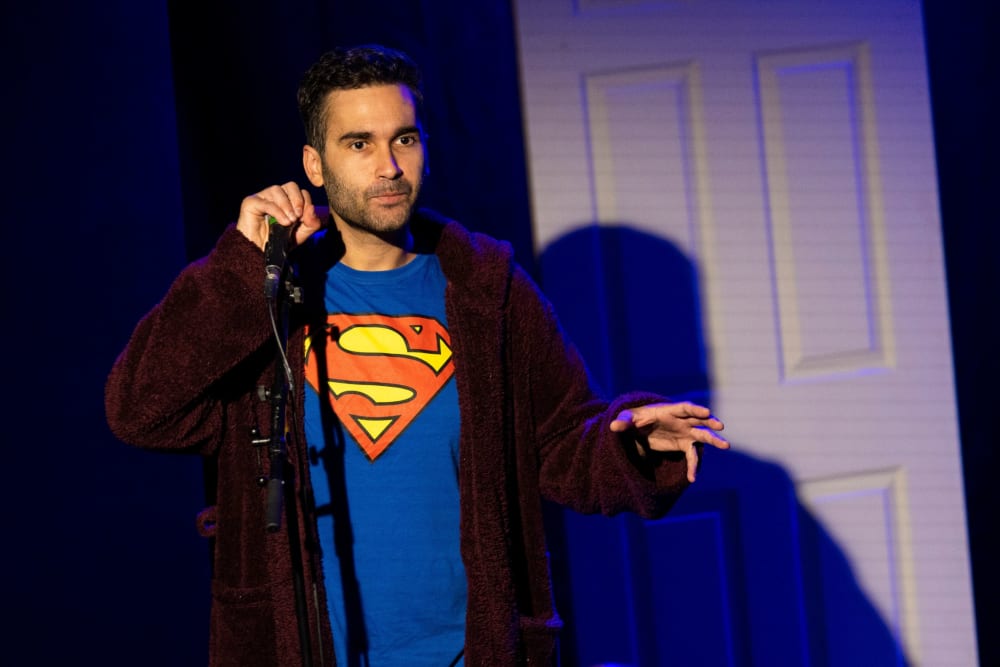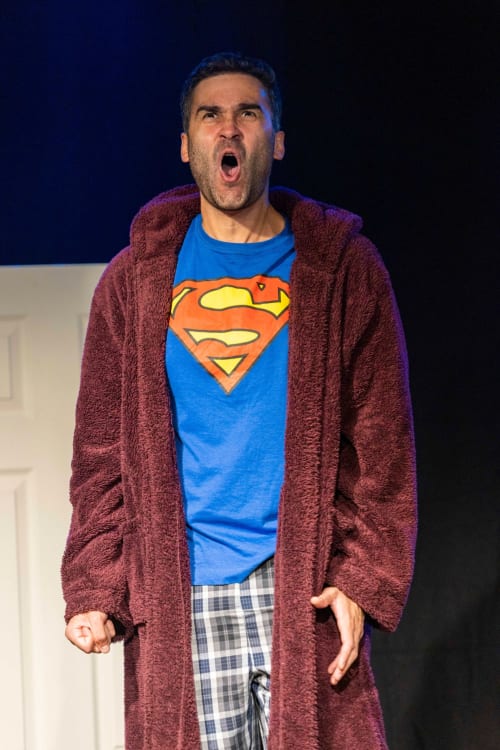 Joe Sellman-Leava makes a welcome return to the South West stage with his Edinburgh Fringe hit Fanboy. This time, Sellman-Leava explores his obsession with the superheroes of his childhood and how they continued to accompany this self-confessed nerd through into his early adulthood.
Everything—Marvel, Donkey Kong, War Hammer, Lord of the Rings, Game of Thrones, Harry Potter—Joe loves them all. But he saves a particular full-on obsession for Star Wars. From being taken to his first midnight première with a favourite uncle, to finding his first school friendship and even meeting a girlfriend, Star Wars has been a constant reference throughout his life to this point, not just providing community and relationships at school or with family members, but even pointing to life lessons, setting morals and aspiring behaviour. A safe world to exist, control and process emotions while you are growing up.
Sellman-Leava is an extremely engaging and likeable performer with a gift for impressions that take you by surprise—opening with David Attenborough and seamlessly moving from Trump, to BoJo, a run-through of so many Star Wars characters, and even Kermit and Michael Caine in A Muppet Christmas Carol.
A particular feature of the evening is the perfectly synchronised interchanges between the adult Joe and a version of his 10-year-old self (endearingly played by Ethan Al-Shaater) recorded on the family video camera. Much credit to the performer for the precision of these, but also to technical designer Dylan Howells and director Yaz Al-Shaater.
You may not be a Star Wars fan, but we all have our childhood favourites. It is easy to identify how our childhood favourites could provide a fantasy world to play and even grow up with. It is a very enjoyable evening and Sellman-Leava could have left it there. But he also draws parallels to the darker side of fandom and the intersection of culture wars and world events that seem to divide us in our adult worlds. It is not a political message but he does give us much to think about.
Although this part of the show, while short, does seem to feel drawn-out in a way that contrasts sharply with the snappy humorous pace of the rest, he manages to pull us back to his conclusion with care.
A thoughtful and humorous evening from an intelligent and delightful performer. Always someone to watch.
Reviewer: Joan Phillips