Fanny and Stella
Book and lyrics by Glenn Chandler, music by Charles Miller
Peter Bull for LAMBCO Productions
The Garden Theatre at The Eagle
–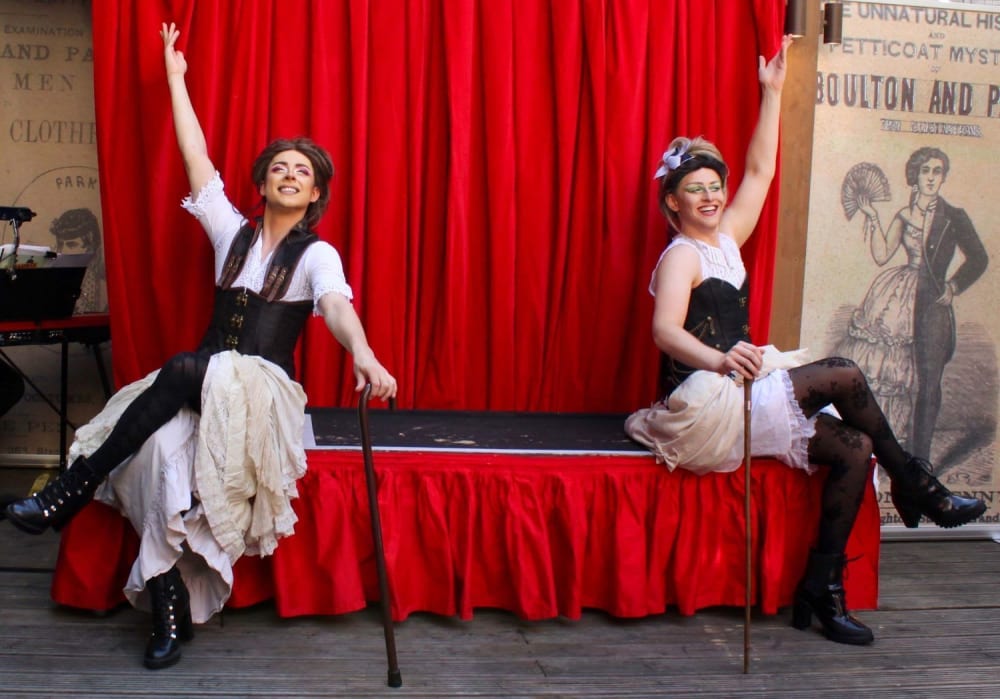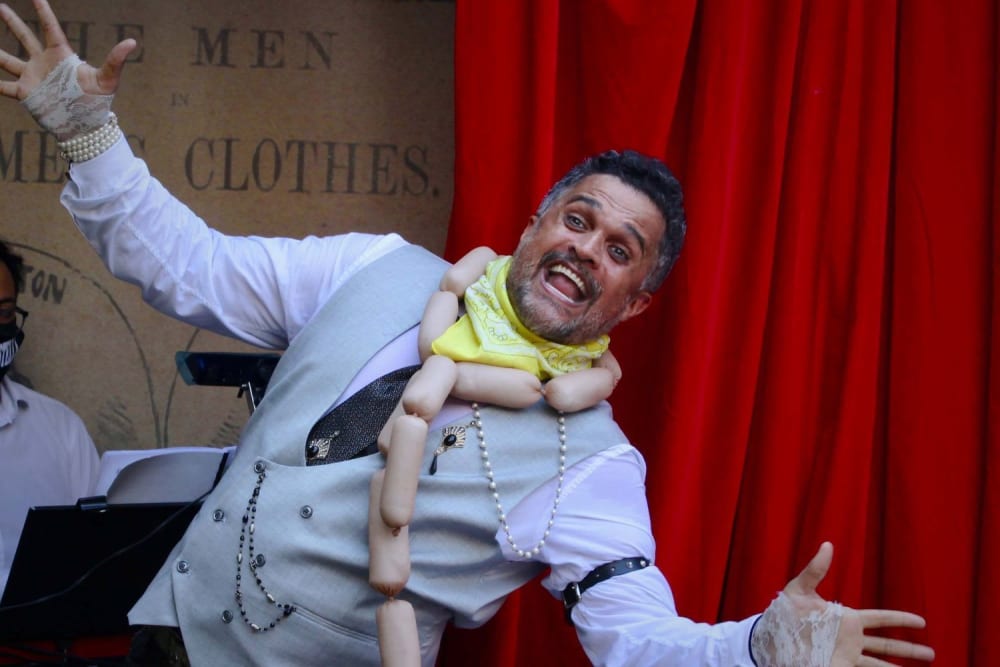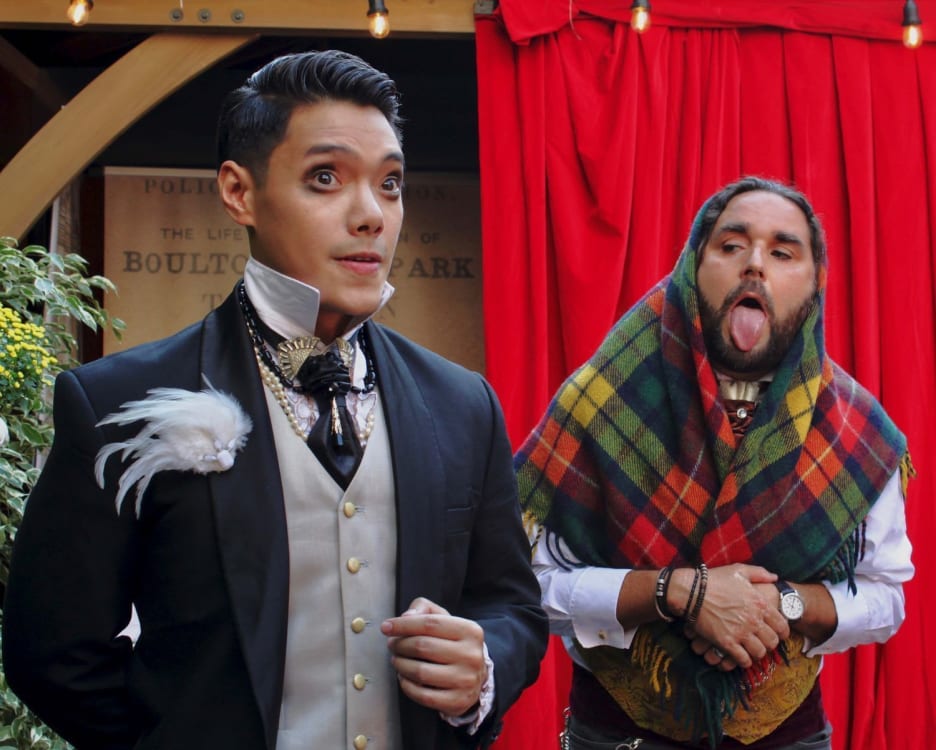 Wow! This is what we've been missing: live actors and a live audience all in the same room (or at least the same space) up close but still social distancing. It launches a brand-new fringe theatre in the intimate beer garden of a Vauxhall pub where Peter Bull and director Steven Dexter have mounted a new production of Glen Chandler's play about Victorian cross-dressers Ernest Boulton and William Park which they had staged five years ago at Above the Stag Theatre. Fringe theatre is back alive and (high) kicking.
It is a tale of "love, romance and medical examinations" (as the boys put it) that presents their version of their lives and their trial in 1870 on charges of dressing as women and conspiring to commit sodomy.
We all know what happened to Oscar Wilde later that century but surprisingly these two were acquitted, though bound over for two years. They see their acquittal as a victory and a key event that begins the acceptance of difference in Britain's homosexual history.
Changes in attitudes and in the law were long in coming but the telling is upbeat, ignoring the persecution and the problems that faced gay men apart from a reference to the year of hard labour to which Fanny's elder brother was sentenced after coming on to a copper. But seeing things through rose-tinted spectacles allows this to be full of fun, more high camp cabaret than social document and it is delivered with an élan that is totally engaging and a vivid celebration of the return to live performance.
From the opening number "Sodomy in the Strand" on, the action is lively, dialogue and lyrics witty and bitchy to keep us laughing with songs like "Has Anyone Seen My Fanny" full of double entendre that capture the spirit of music hall and Nick Winston's choreography adding footwork and flounce.
It is a strong cast with two stunning performances from Kane Verall as Fanny and Jed Barry as Stella. Fanny, the senior 'sister', is a little upstaged by the younger Stella, who claims herself married to MP Lord Arthur Clinton (a richly OTT Kurt Kansley), who is being made bankrupt by her dressmakers' bills. She offers herself as Arthur's companion when Stella is away in Scotland with her boyhood love, straight-acting Louis (Alex Lodge), who wants him to tone things down and grow a moustache. She starts a romance with the handsome US consul John Safford Fiske (Joaquin Pedro Valdes), who claims "Louis loves only one part of you, the part he accepts."
A prologue places the action as a music hall performance introduced by showman Mr Grimes who, after announcing performer Mr Plinge is unwell, is pressured to take over his roles and delivers a succession of outrageous cameos from a Glaswegian landlady to a High Court Judge, adapting each as the text describes the character further, and even they are topped by Fanny's impersonation of Stella's mother.
David Shields has produced costumes so opulently stylish you wonder whether the necessarily limited numbers can cover their cost and turned the beer garden into something halfway between palm court and music hall (half hiding music director Aaron Clingham and his piano behind a red curtain) creating an atmosphere, even in full sunshine, that seems comfortably close. This is a production that aims to make you feel happy. If you don't enjoy it, there is no hope for you!
Reviewer: Howard Loxton