Fantasio
Jacques Offenbach
Garsington Opera
Garsington Opera House, Wormsley Estate
–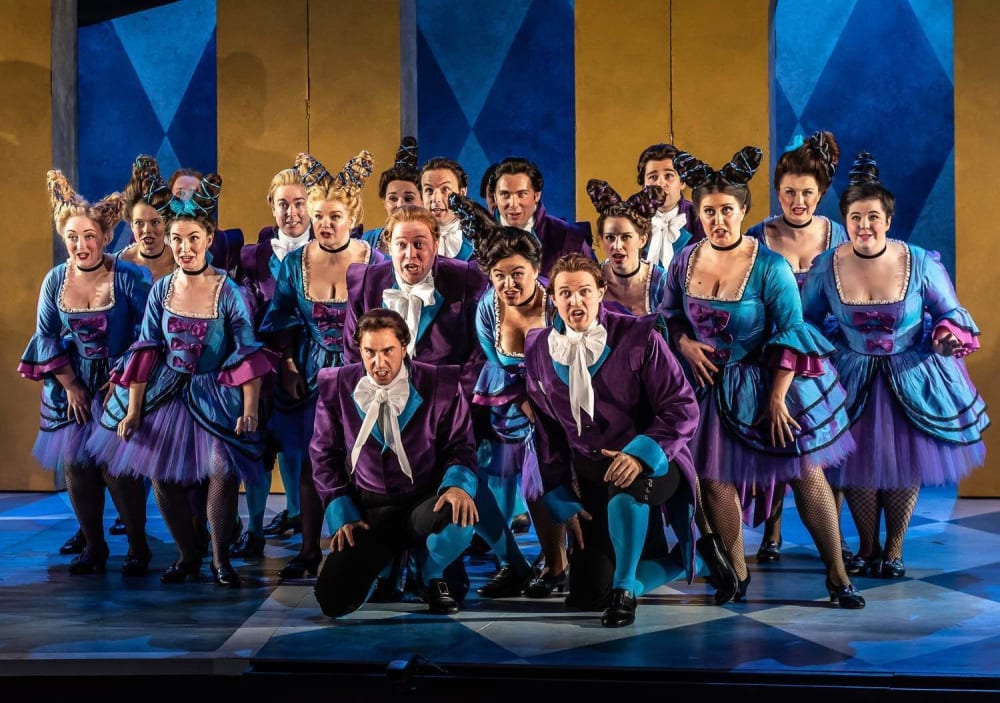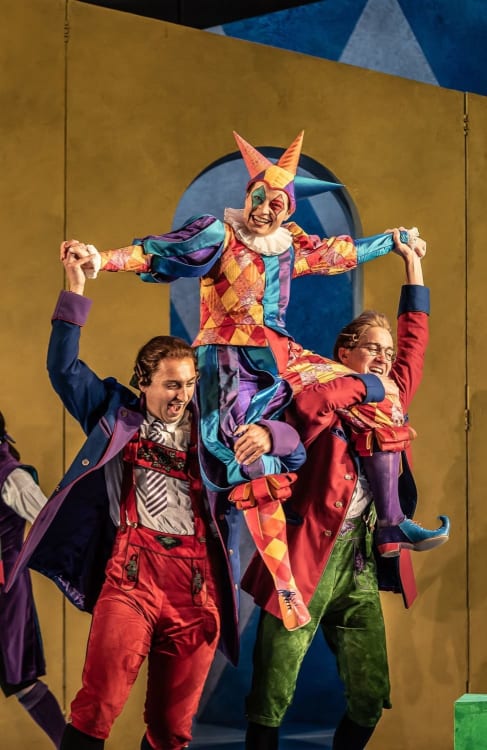 Garsington proudly celebrates its 30th anniversary this year with a bigger season that ever: five operas spanning 400 years. True to form, Artistic Director Douglas Boyd has bravely programmed another wildcard: a British première of Offenbach's Fantasio.
In fact this opera was entirely lost from public viewing until 2014 when Offenbach scholar Jean-Christophe Keck managed to piece back together the lost score. 2019 is the bicentenary of Offenbach's birth, but this has not resulted in the programming of as many rip-roaring gallops as expected. Indeed, Fantasio straddles the gulf between Offenbach's bouffa works such as his famous Orphée aux enfers and the later, far more lyrical Les Contes d'Hoffmann.
Fantasio was composed for the Opera-Comique and is a three-act drama with spoken interludes. The work still displays Offenbach's particular brand of craziness with a number of playful ensembles and a rousing end to act II. In between this frippery appear sections of tender, lyrical writing and true emotional outpourings. The Garsington Orchestra play beautifully, sensitively conducted by Justine Doyle.
The action centres on Fantasio, a recently appointed court jester. He begins his work at the palace to escape his creditors and to be near the very lovely Princess Elsbeth. Unfortunately, the princess is due to be married this day to the Prince of Mantua. Their nuptials will seal a friendship between the previously warring dynasties but, as yet, the couple have never met. To add another layer of silliness, the prince and one of his entourage (Marioni) switch clothes, giving the Prince a chance to find out if Elsbeth really loves him.
The story plays out on a stage popping with primary colours; designer Francis O'Connor has created a topsy-turvy world in which the lamppost is on the wonk and the ladies' fantastical hairstyles compete with Harlequinesque costumes. A particularly satisfying element is the row of arches which are swiftly moved around the stage to create the palace or enclose Fantasio in prison, the gates offering opportunities for some and enclosure for others.
The first act drags a little but once we are into the action the three acts fairly whizz by in just under three hours. Casting for this production is superb—a great collection of talented performers with just the right balance of contrast and character.
Jennifer France's (Princess Elsbeth) voice has a radiant, sparkling tone well-suited to the repertoire and she wields it with poise and precision. Hannah Hipp makes a fleet-footed Fantasio, her creamy tone occasionally losing evenness but a luscious sound nonetheless. Huw Montague Rendall is fresh-faced as the Prince of Mantua, excellent comedic acting and enough brash self-assurance to easily show him as a Prince whether wearing the royal clothes or not.
Let's hope it's not another 150 years before this show gets a repeat outing.
Reviewer: Louise Lewis