Fantastically Great Women Who Changed the World
Adapted by Chris Bush from the book by Kate Pankhurst, lyrics by Chris Bush & Miranda Cooper, music by Miranda Cooper & Jennifer Decilveo
Kenny Wax Family Entertainment in association with MAST Mayflower Studios
Theatre Royal, Stratford East
–

Listing details and ticket info...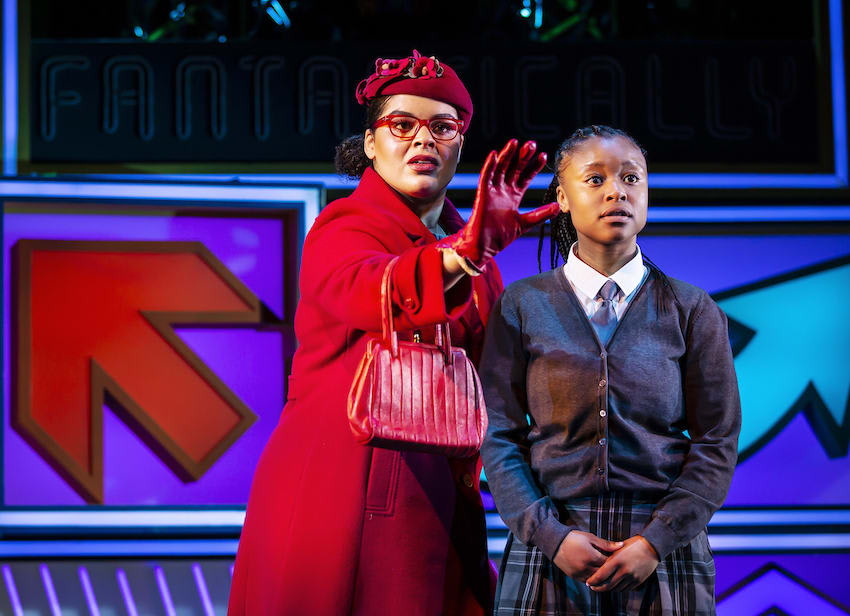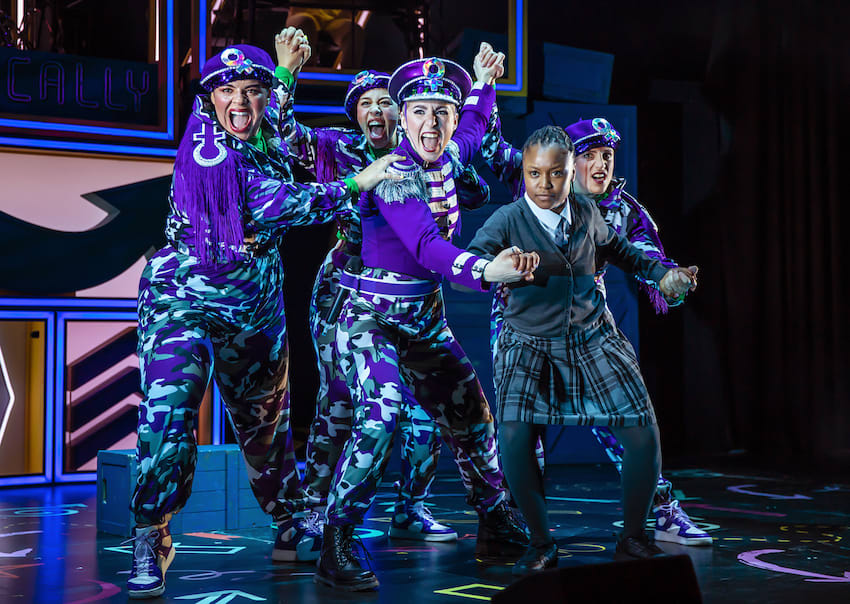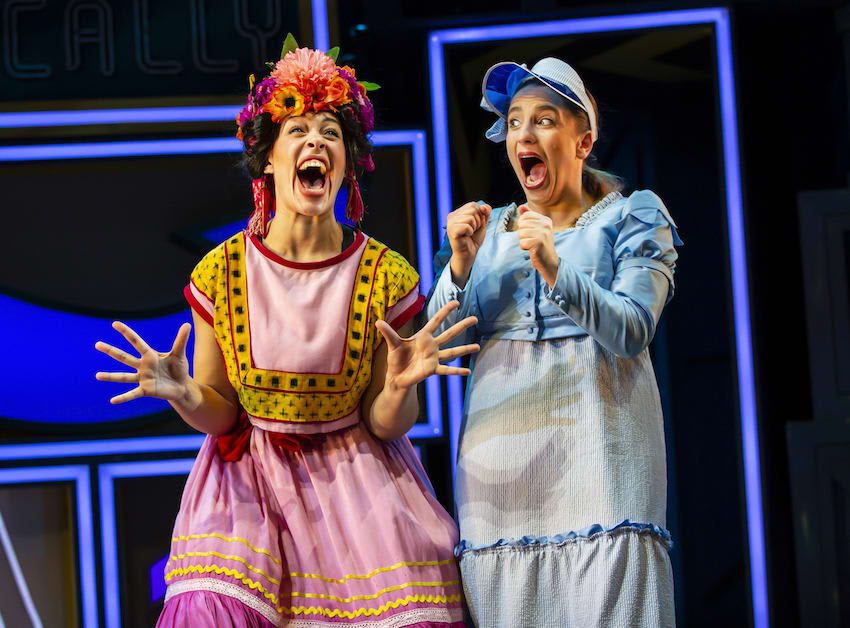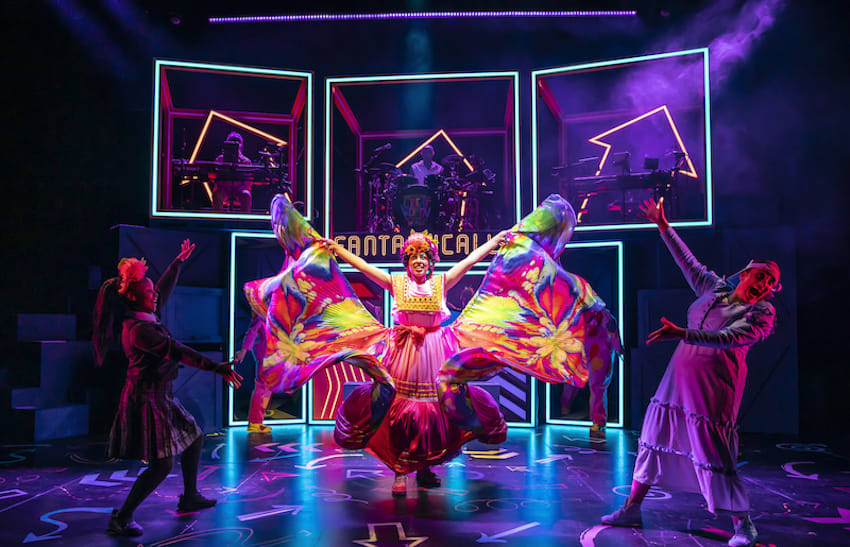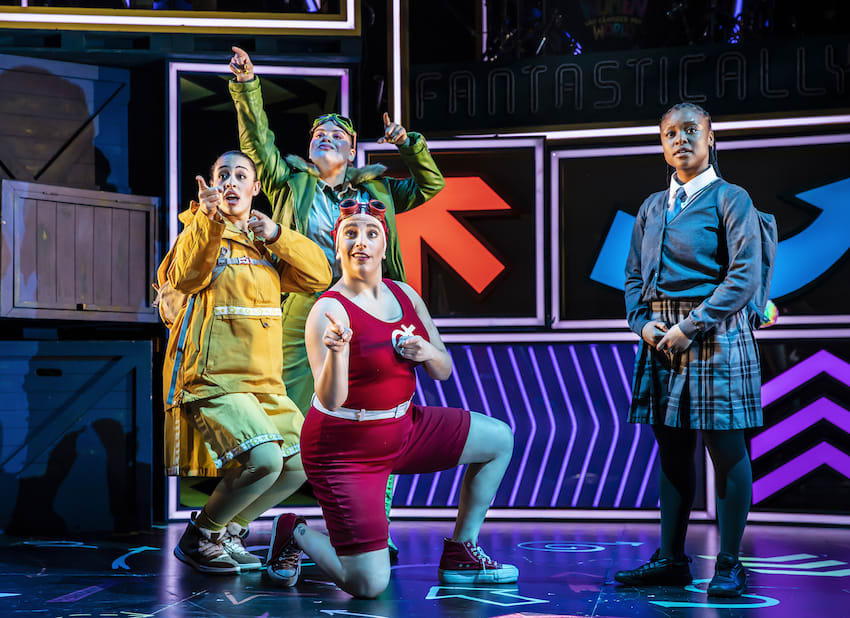 This delightful explosion of energy is a stage adaptation of a picture book. Both are aimed at a young audience (girls especially) as a reminder of the contribution of women to all aspects of life, with examples drawn from the arts, sport, politics, exploration and science and motivation to be an achiever, not least through working with others.
It has been created by an almost exclusively female team (of 25 cast, band, crew and creatives, only the producer, a co-sound designer and an additional music producer are male). Chris Bush's adaptation packs in ten lively songs with music by composers who already have a track record of pop success and they are delivered with energetic choreography from Dannielle "Rhimes" Lecointe. It is performed by a cast that includes former Queens from Six Renée Lamb and Christina Modestou. Together with Jade Kennedy, Kirstie Skivington and Kudzai Mangome, they give this show a similar vitality.
Kudzai Mangome plays Jade, an eleven-year-old on a school museum outing who gets separated from her group and find herself in a not-yet-open exhibit on Great Women. It is there she encounters a dozen female role models, some very famous, some less well-known.
Jade isn't happy: her parents' divorce has upset her, she seems to be wrong-footing it. When the women she meets ask where she wants to go, her biggest ambition seem to be getting a puppy. Her first encounters are with aviatrix Amelia Earhart (Renée Lamb) and channel swimmer Gertrude Ederle (Christina Modestou), both big personalities bursting with confidence, and Jade Kennedy's Sacagawea, the Native American who led Lewis and Clark's expedition through the Rocky Mountains.
Kirstie Skivington is Sufragette leader Emmeline Pankhurst, telling Jade that rights have to be fought for, singing "Deeds not Words". To be honest, in contrast, Chris Bush's script is thin on action but Amy Hodge's direction disguises that with non-stop activity.
Artist Frida Kahlo (Jade Kennedy) sings of "A World of Colour" delivered with a fantastical flourish and is joined by Jane Austen (Christina Modestou) tongue-in-cheek working her book titles into her conversation—they mean nothing to Jade, but grown-ups can give themselves stars if they pick up on them.
Two Marys and a Marie come next: Crimean War nursing pioneer Mary Seacole (Renée Lamb) from Jamaica, fossil hunter Mary Anning (Christina Modestou) and Nobel Prize-winning discoverer of radium Marie Curie (Jade Kennedy).
Marie Christine Chilver (Kirstie Skivington), aka World War Two spy Agent Fifi is a lesser-known Marie. Anna Frank (the actress unidentified), much more famous, is a reminder that you don't have to wait to be grown-up to contribute to history as with her story, but it is Renée Lamb's Rosa Parks, the black woman who refused to give up her seat on a bus in Alabama, who gains the closest rapport with young Jade and with the audience too. Her action marked a turning point in the fight for black rights, but she claims her act was but one among many, we achieve things together, and perhaps this show's main message.
What? Of course there's a message; but with Joana Scotcher's zany colourful costumes, Zoe Spurr's bright flashing lights and a great band (Audra Cramer, Chloe Rianna and Nicola T Chan, who comes down from her high perch to lead everyone in one drumming session), you are carried along by the show's energy, the encouraging message will sink in but you aren't being preached at. This is a joyful 90 minutes of non-stop entertainment.
Reviewer: Howard Loxton