Far From the Madding Crowd
Thomas Hardy, adapted by Mark Healy
Bristol Old Vic Theatre School
Redgrave Theatre
–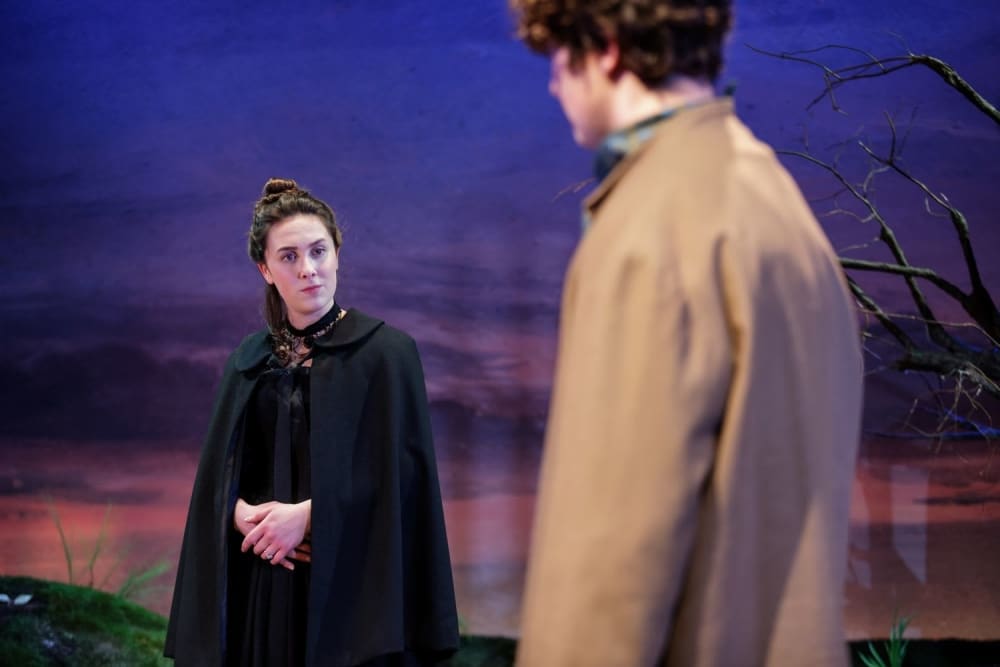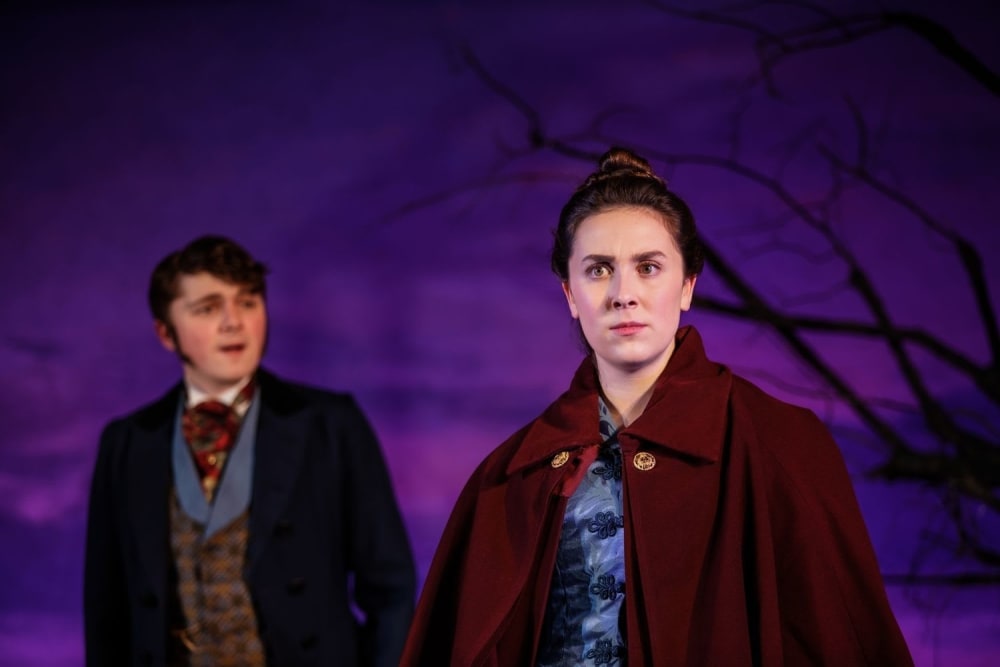 Thomas Hardy's world is a far cry from today's modern ways, but in Far From the Madding Crowd we see plot twists, romantic complication and macho conflict not too dissimilar to any soap opera we see each weeknight.
With Mark Healy's adaption of Hardy's much-heralded work, first performed in 2008, director Paul Chesterton puts us in a landscape which is close to home. In Hardy's Wessex, Bathsheba Everdene meets far from ideal circumstances as the young mistress of a barely manageable farm is split in her feelings for three men. Less of a love triangle, more of a squared mess.
Bathsheba Everdene's turbulent love life is outstandingly portrayed by Amelia Partridge, who dialed in to the emotional distress and unwavering romantic commotion Miss Everdene is experiencing. In the village of Weatherbury, Everdene is yearned after by shepherd Gabriel Oak (Jake Kenny-Byrne), neighbouring farmer William Boldwood (Dewi Wykes) and Sgt Francis Troy (James Jip).
Wykes's Boldwood is played to precision, echoing an inner awkward Colin Firth in any early 2000s romcom, while Jip's conniving Troy hit the marks in antagonisation. Kenny-Byrne portrays ordinary, reliable Mr. Oak in a way which invites the audience to align themselves with him.
The opening two acts are fast-flowing without feeling rushed and jam-packed sans an accelerated pacing, allowing the final act time to breathe and the scene time to lengthen. The West Country accents may err on the side of caricature at times, but like a steam locomotive they grow as the play goes on.
An audience was absent at the Redgrave Theatre, a shame not just for those potential patrons, but of course, for the performers themselves. Without stating the obvious, but it has to be hailed as an accomplishment during these times that a production can be achieved. Accommodation was altered to cater for 'bubbles', a COVID officer was introduced to ensure safe practices and a socially distanced rehearsal process was permitted. It must be commended, especially for students hoping to be the future of theatre.
Unlike some online productions this year, the camera work is varied as production uses the hand they're dealt as an advantage with the operators' work sharp throughout.
While a live-stream can only convey a certain emotional ceiling, as football supporters are only too aware of during the pandemic, the atmosphere was certainly subsidised by Max Dorey's design. Production is curated for the audience in mind, but lighting (by Mary Bennnett) and sound (by Maddie Coward) transcends the screen. It is clearly a positive sign when one forgets it is a live-stream at certain points.
Reviewer: Jacob Newbury