Farm Boy
Michael Morpurgo, adapted by Daniel Buckroyd
New Perspectives Theatre Company
Blackpool Grand
–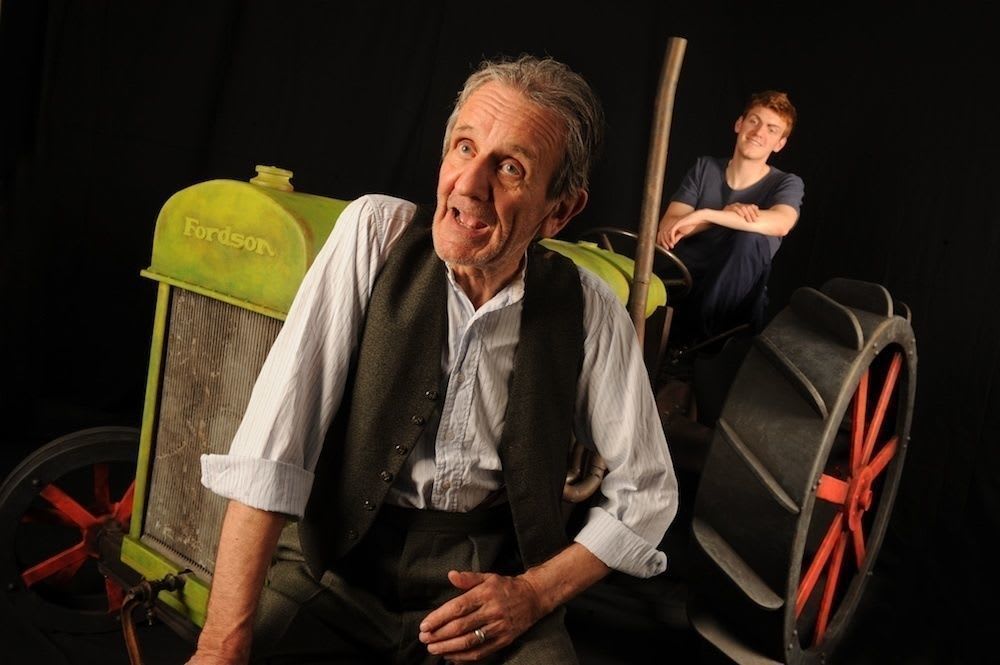 An everyday story of simple country folk, as they used to say, is turned into theatrical gold using just two men and a tractor.
Obviously it helps that this tale, adapted for the stage, is from the pen of Michael Morpurgo, and is regarded as the sequel to the writer's multi-award-winning War Horse.
Whereas that theatre production, however, uses cartloads of stagecraft and theatrical trickery, Farm Boy relies on the much more gentle pulling power of two actors' ability, and the aforementioned repro Fordson tractor, centre stage.
After this play's critically-acclaimed runs at both the 2010 Edinburgh Fringe and a 2011 Broadway Festival in New York, followed by a UK tour, Midlands-based New Perspectives Theatre Company has wheeled it out once more for a tour that included these two Blackpool performances.
With its charming use of drama, storytelling and original music it's another of those little theatrical gems that could run and run.
It never wastes a second of its 60 minutes to gently spin out a story that follows on from the War Horse scenario but turns it into the animal's final moment of triumph over a looming machine age.
John Walters as grandpa and Gareth Bennett-Ryan as his grandson pass the narrative between each other with such certainty that they make it all look so easy, especially when their portrayals move up or down a generation, or even change gender.
This is storytelling at its most competent, and must owe much to its adaptation and direction by Daniel Buckroyd.
With subtle lighting changes, a persuasive piano accompaniment and even drama textbook use of an ordinary chair to become a plough, or a horse, this is also a production that knows how to demonstrate that less can be more.
Worth watching out for if it ploughs your way.
Reviewer: David Upton