Fast
Kate Barton
Digital Drama Productions in association with Park Theatre
Park Theatre (Park 90)
–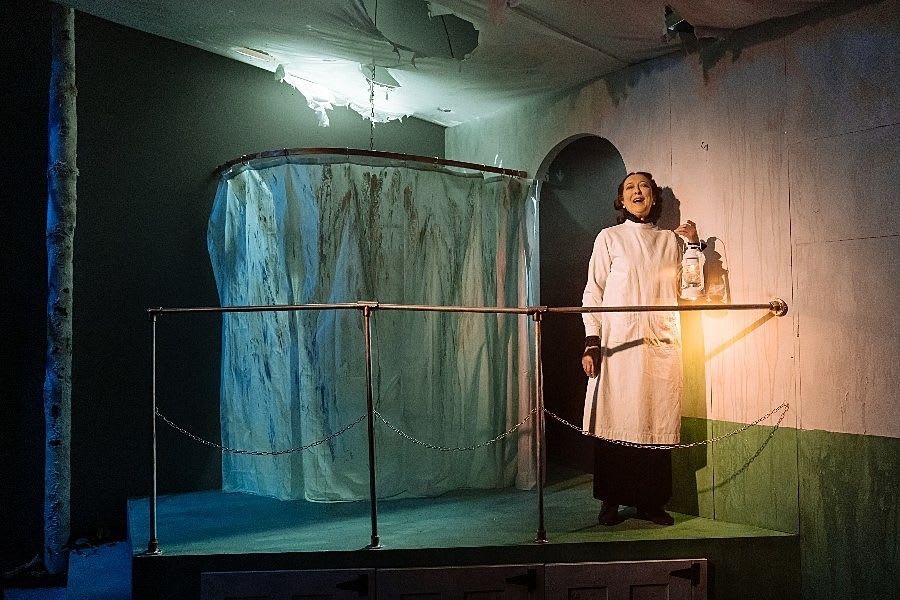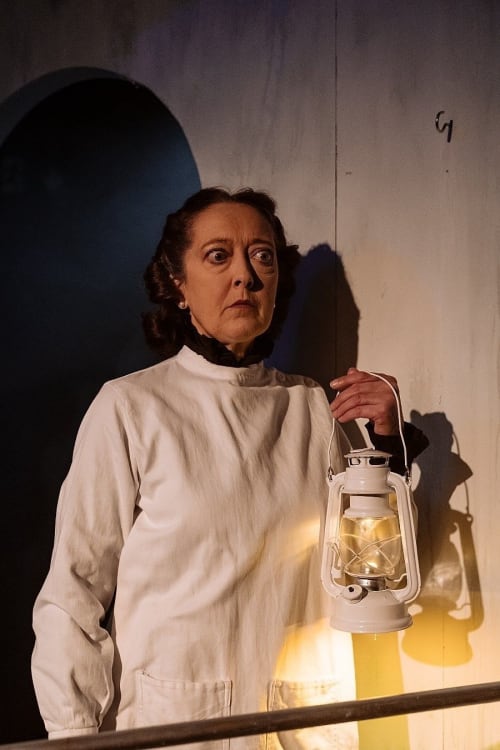 In the early part of the 20th century, Linda Burfield Hazzard found herself in court as a result of placing her patients on starvation diets, which she claimed as a cure for a multitude of diseases. She was suspected of being the cause of many deaths from starvation among her patients.
In a Gothic horror version of these events, Fast presents Hazard (Caroline Lawrie) as a seemingly mad doctor.
With staring eyes and a voice that ought to have you running for the hills, she welcomes two young rich English women, Claire Williamson (Jordon Stevens) and Dora Williamson (Natasha Cowley), who have travelled across the Atlantic for her special treatments. Though paint is peeling from pipes, the light flickers and curtains are tattered in her sanatorium Wilderness Heights, they agree to pay considerable sums of money to be placed on a diet that soon reduces them to immobility.
But fear not, an intrepid rescuer is on his way in the form of the journalist Horace Cayton Jnr (Daniel Norford), who takes advantage of a power cut to wander the sanatorium. And you just know there is something terrible lurking behind those shower curtains.
All of this is underscored by the eerie sound of the wind and some traditional creepy horror music.
There is no exploration of any issues such as the difficult role of women being doctors in the period or the reasons why healthy women should submit themselves to such dangerous treatments. There is also little in the way of character development or interesting dialogue.
But that doesn't mean when the play ends, after hearing those final musical notes from the Twilight Zone, you don't hang onto someone's arm and make sure, you are not the last one to leave the gloom of the studio theatre.
Reviewer: Keith Mckenna