Fat Friends The Musical
Kay Mellor
Josh Andrews and Adam Spiegel Productions in association with Rollem Production Company
Opera House, Blackpool
–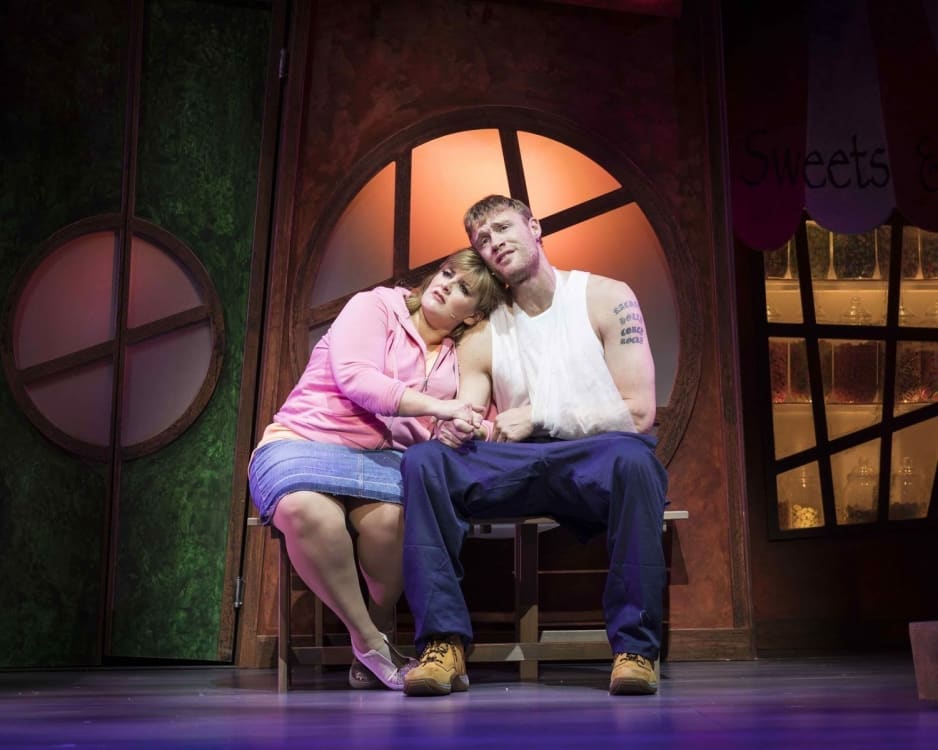 With a handful of homegrown celebrities, and a lorry-load of salty seaside humour, the last leg of this musical's national tour could fairly be said to have reached its spiritual home.
Blackpool didn't get where it is today by being politically correct (long before that phrase was invented!) and Kay Mellor's musical spin-off from her hit TV series runs counter to contemporary concerns about the country's weight problems. This show is about living life to the full—whatever your BMI—and instead reserves its scorn for those who would fat shame, or bully on social media, anyone who is overweight.
With Jodie Prenger and Andrew 'Freddie' Flintoff playing to a home crowd it's also guaranteed a warm welcome, whatever the 'message' may be...
It's exactly 10 years this week since the Blackpool lass found fame winning TV's I'd Do Anything and in that time she's developed a versatile and exuberant stage talent. She is among the few singers with a voice, and personality, to do justice to the scale of this stage and its vast auditorium.
It's also 20 years since her co-star made his Test Match debut for England, and this first outing in musical theatre confirms he needn't give up the day job, of being a legend, just yet. You can only salute his courage for taking a swing at the role of Kevin, a dim but steadfast suitor to Prenger's Kelly.
The story revolves around the measures she takes to get into the wedding gown of her dreams. The abundant humour often tips beyond the saucy postcard style into gratuitous bad language, and if that were the only reason the show runs well beyond its advertised timings then there is a simple solution! The second act grinds out with too many musical solos.
Composer Nick Lloyd Webber proves he has his father's skills in adapting any number of song styles to the show's storyline but you would be pretty sure "Chocolate (Is My Lover)" is not one he often plays at family gatherings. It gets a suitably raunchy and purple-clad performance here.
There's some strong casting in the supporting roles, especially Natasha Hamilton as an evil Scouse slimming boss; Natalie Anderson and Jonathan Halliwell as another aspiring married couple; and Kevin Kennedy in a chip shop cameo straight off the old Corrie block.
It's never less than entertaining but one day soon Jodie Prenger deserves the show that properly rewards her talents.
Reviewer: David Upton