Fat Friends the Musical
Book and lyrics by Kay Mellor, music by Nick Lloyd Webber
Josh Andrews and Adam Spiegel Productions in association with Rollem Production Company
Theatre Royal, Nottingham
–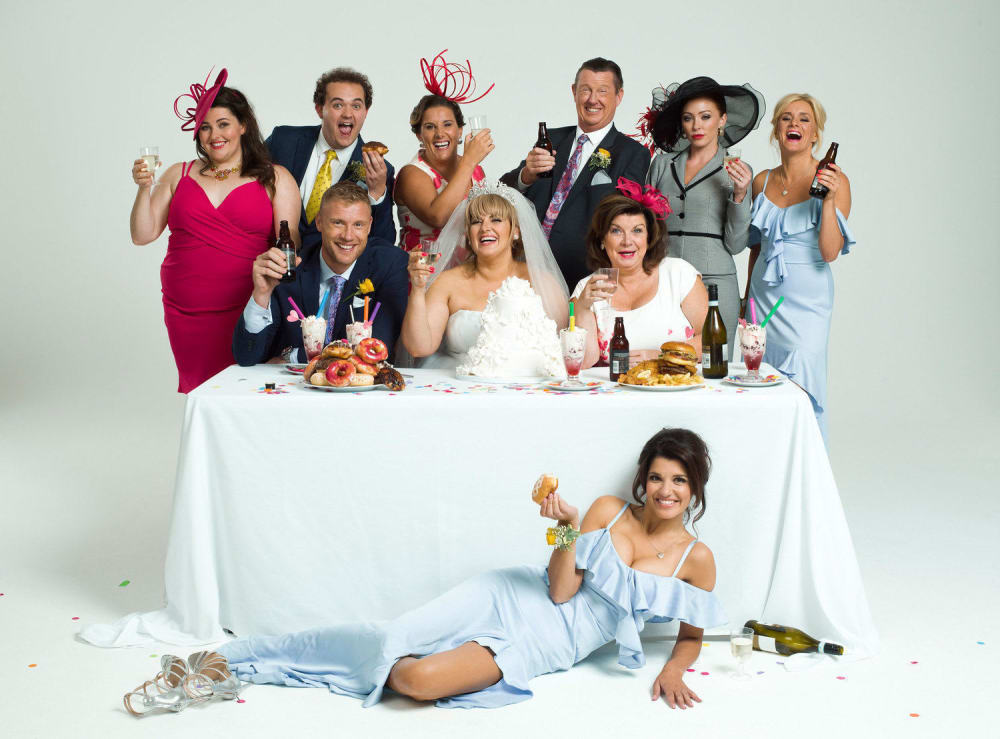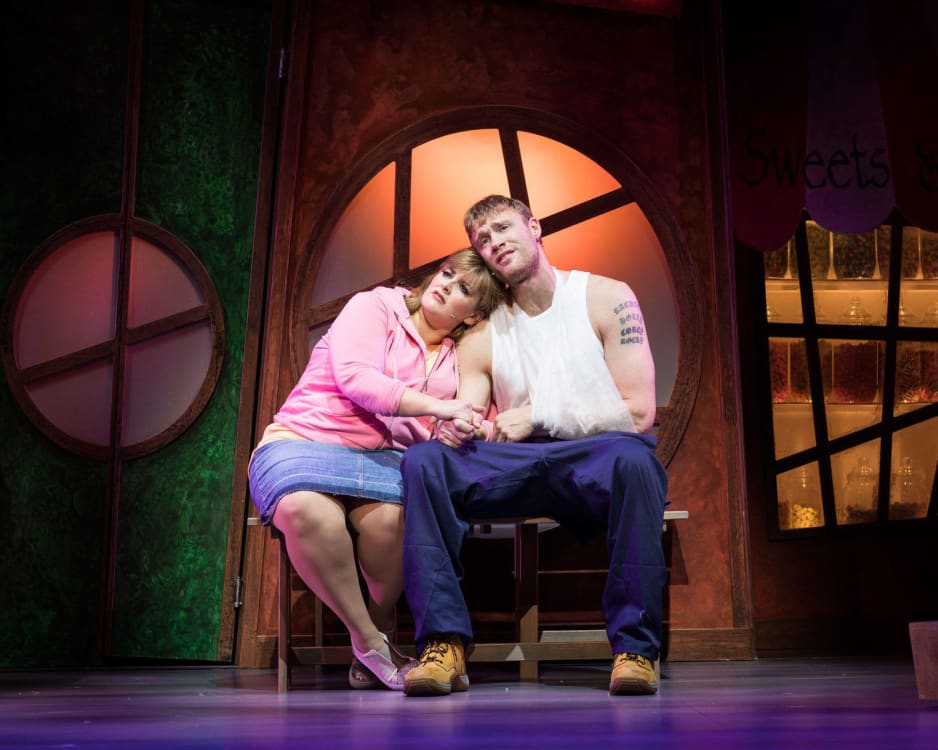 A decade and a half on from when a bunch of characters made their television debut on a show called Fat Friends, they're all back—this time in Kay Mellor's new musical.
This is the same BAFTA Award-winning screenwriter who was responsible for gritty TV dramas including Band of Gold, A Passionate Woman and The Syndicate.
Mellor sticks to the adage "write about what you know" and sets Fat Friends the Musical in her home area, Headingley in Leeds. Eight of the characters who were the backbone of the television series have returned.
Concerns about people's bodies are probably stronger now than they were 15 years ago, so the featured inhabitants of Headingley have to cope with airbrushed online images and abuse from trolls as they struggle to come to terms with weighty issues.
There's no doubt that Mellor knows how to write a good story and this comes shining through in this musical in exactly the same way as it does in her television shows. Fat Friends the Musical doesn't have a complicated plot—but Mellor cleverly weaves themes of love, loss and jealousy together so that the audience is rooting for the characters to rebound from the shocks and ordeals they face.
As for the music, some people may have the opinion that it's not Lloyd Webber. But actually it is—Nick Lloyd Webber, Andrew's son, who worked with Mellor on her 2017 BBC TV series Loves, Lies and Records, has come up with the music and done a sterling job.
There are some stirring songs, particularly "Beautiful" which ended the first half and which was stuck in my head throughout the interval, and the rousing "Love Who You Are" which brings down the curtain.
When you have lyrics penned by Mellor such as "the looks of Mr Clooney, the talent of Wayne Rooney" and "all I needed was a Kelly with an enormous arse and belly", you can hardly go wrong.
Fat Friends the Musical starts with a group of overweight people struggling through a Zumba class at their local branch of Super Slimmers. In charge is the lovelorn Lauren who runs a wedding shop and is desperate to walk down the aisle herself. One of the group, Kelly, fantasises about fitting into the wedding dress of her dreams.
There's a strong cast led by Jodie Prenger as Kelly. She shines in the role which allows her to garner masses of sympathy from the audience as well as demonstrating her wide vocal range.
Former cricketer Andrew "Freddie" Flintoff who shares the role of Kelly's fiancé Kevin with Joel Montague was applauded as soon as he came on stage on the night I saw Fat Friends the Musical. Not known for his acting or singing, Flintoff is comfortable playing the hapless Kevin who's a bail short of a full set of stumps.
There's a lovely, enthusiastic performance by Natalie Anderson as Lauren while Natasha Hamilton thrives in the part of Julia Fleshman, the ambitious yet malicious slimming guru.
Some of the star names in the cast take supporting roles which don't call for them to make the most of their talents. Despite that, X Factor winner Sam Bailey as Kelly's down-to-earth mother Betty, former Coronation Street stalwart Kevin Kennedy as her husband and chip shop owner Fergus give entertaining portrayals.
Fat Friends the Musical may not be to everyone's taste and I can imagine a number of men would object to being dragged along to see it. But it's fun and has a feelgood factor without being fatuous or frivolous.
Reviewer: Steve Orme