Faultlines
Created by the company from verbatim
Saltmine Theatre Company
Carrubbers
–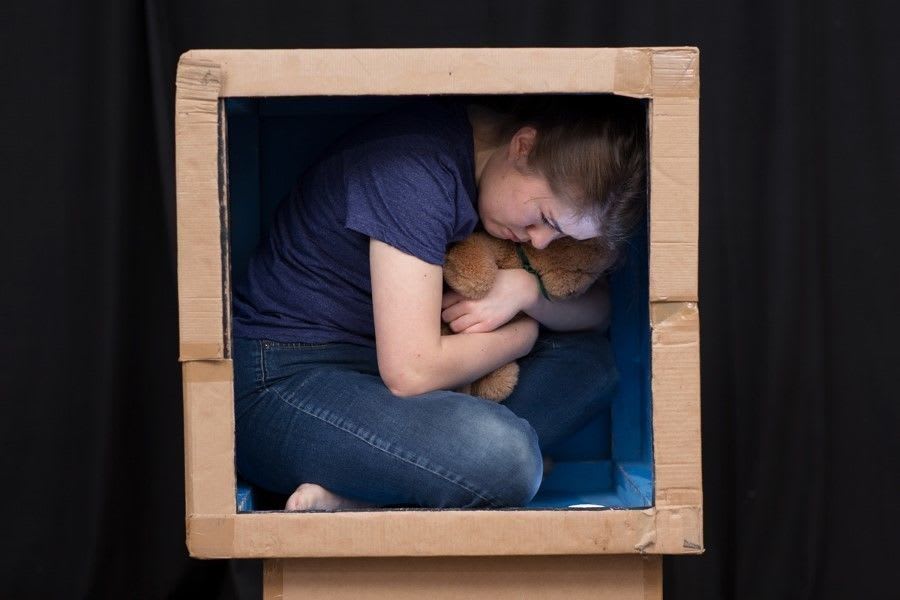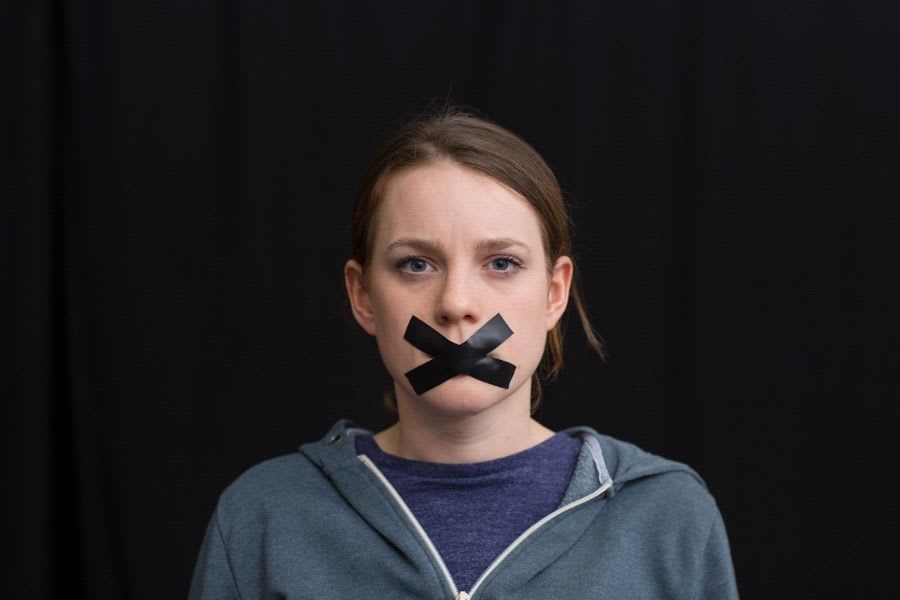 Few people are even aware of the faultlines in a landscape till the earthquake occurs. The same is true of relationships, where even those in a relationship can be reluctant to recognise abuse.
Faultlines dramatises four stories of domestic abuse constructed from the accounts of victims. Three are spoken by actors on stage, the fourth we hear as a voice-over to a physical theatre piece. Interspersed across the show are snippets of song, often performed a cappella.
Sally (Emily Feltham) is bruised, but seemingly unwilling to admit the injuries were caused by her partner.
Visually, we can't miss Laura's (Martha Shrimpton) difficulty. In a striking dance piece, her partner sticks brown tape over her mouth.
Controlling behaviour is a more common early form of abuse in a relationship, one that victims are reluctant to acknowledge, even to themselves. They might even rationalise it's because their partner cares so much.
Seth (Ben Kessel) is seemingly initially bemused that his partner jumps in, blocking his words and action. Even when the abuse includes her hitting him with a pole, he finds it hard to admit he's a victim.
Such things can be witnessed by others, who feel powerless to stop the continuing damage and are in effect themselves victims of the event. That's the way it is for the child we see cramped, terrified, in a tiny box, as she hears the row of her parents.
But there is an escape and Faultlines, by raising awareness of the invisible abuse suffered by thousands, is part of supporting those who are ready to make that choice.
Reviewer: Keith Mckenna