Fear Here and Terror There
Freddie Watkins and Afsana Sayyed
The King's Players
theSpace on the Mile
–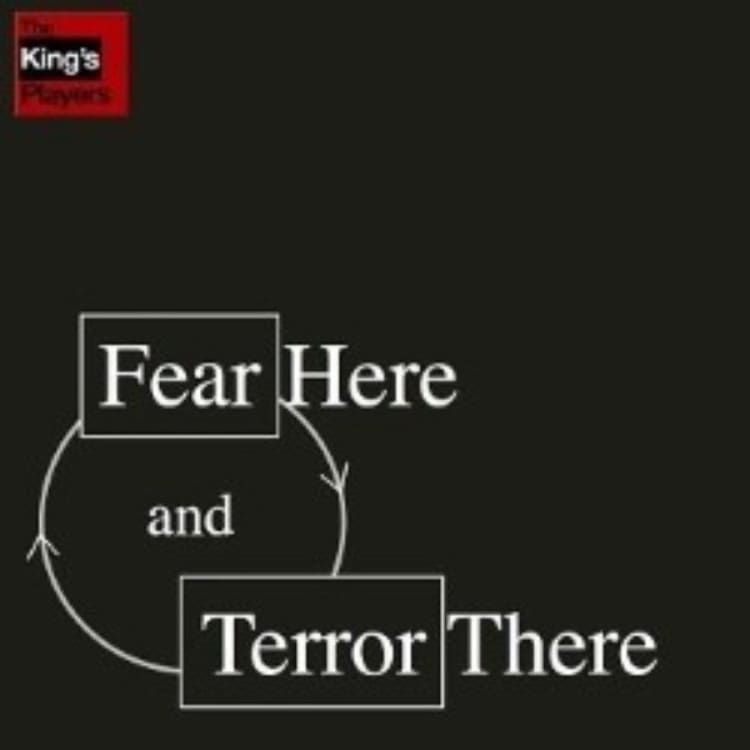 Can you spot a potential terrorist? The government thinks it can and has a Prevent strategy to counter that potential.
The play Fear Here and Terror There suggests the strategy is flawed and illustrates its point with the story of a white male, told by a mysterious woman (Kimaaya Thakkar) of Asian heritage, who we guess is Muslim and suspect might be a ghost.
Speaking directly to the audience, she tells us he was once a boxer who won a trophy, but is now troubled, isolated and restless.
Behind her on the stage, seemingly unaware of her presence, the male character (Henry Kombert) practises his daily tasks and prepares for bed.
He is silent, voiceless, till he later enters the Churchill Arms, where he speaks to a meeting about the dangers of corporations who place profit before people and of an ideology that has created the terrorists ISIS, an ideology he claims that Prevent is helping us deal with.
It is left to the guide to give a context to his prejudice pointing to the "90% of coverage in the media of Muslims being associated with terror and violence." She also notes that Prevent gives money to areas in proportion to the numbers of Muslims present.
Although the play can feel like a static debate and the characters seem rather remote, the show's content is thoughtful, interesting and provocative.
Reviewer: Keith Mckenna