Fiddler on the Roof
Book by Joseph Stein based on the Sholem Aleichem Stories, music by Jerry Bock, lyrics by Sheldon Harnick
Chichester Festival Theatre
Chichester Festival Theatre
–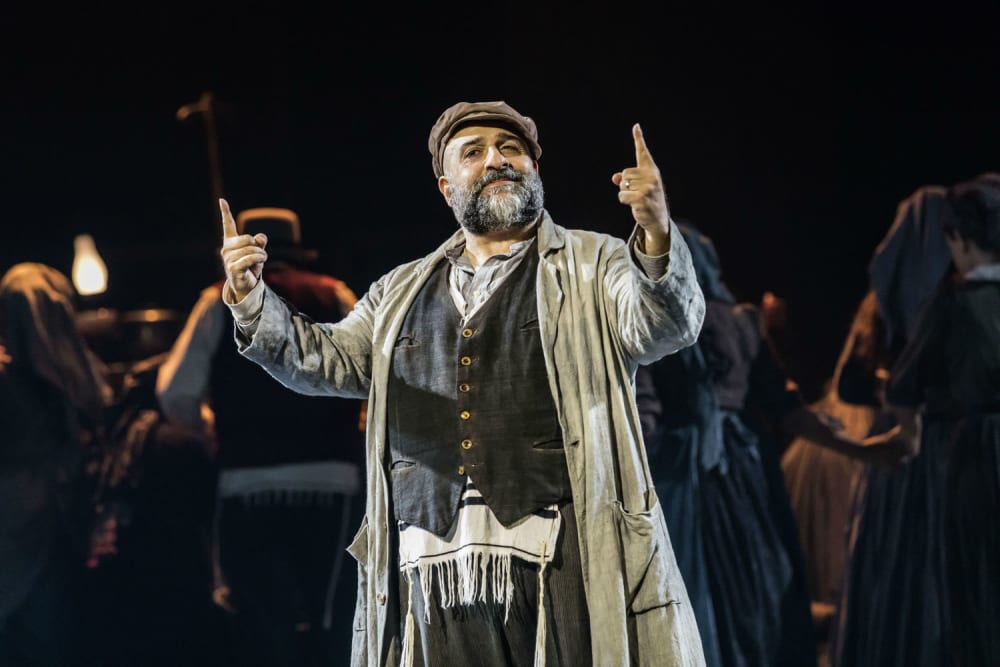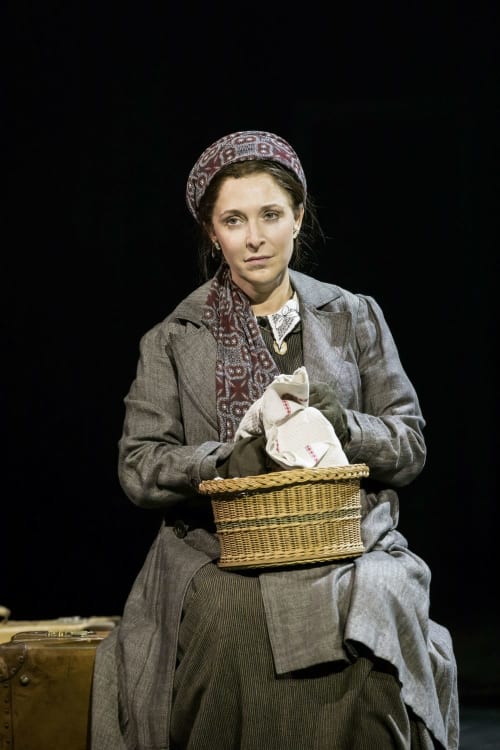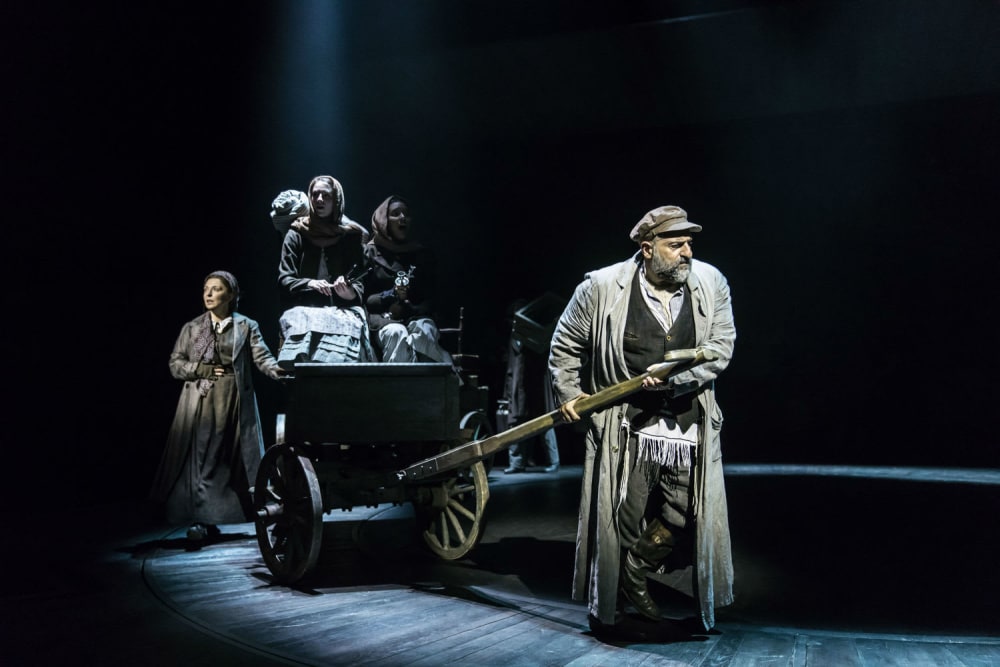 Through Lez Brotherton's huge false proscenium arch, a multitude of characters trudge towards us onto the Festival's thrust stage, immediately bringing to mind that in today's world many thousands of refugees still trudge wearily on looking for a place of safety to rest and rebuild their lives.
The play is set in Imperial Russia in 1905, a time which history tells us was when the worst and most violent of the pogroms were taking place with the object of eradicating the Jewish population.
As Daniel Evans expertly directs a fast-moving production, we're soon in Anatevka, a small town in Imperial Russia, with Tevye the milkman, joined by the rest of the Jewish community singing "Tradition", a song explaining their way of life and introducing some of the characters—including the essential Matchmaker who insists that "a bad husband is better than no husband".
Here lies the first problem for Tevye. Daughter Tzeitel (Simbi Akande) cannot bear the old man chosen and loves the poor, shy tailor Motel (Jos Slovick). Tevye loves his daughter—does he stick with tradition or let her have a chance of happiness? Happily he gives in. Now all he has to do is convince his wife that this is the right decision. I find it impossible to adequately describe the very spectacular dream sequence which follows, but it is amazing and well worth the price of the ticket alone.
With the next two daughters choosing love over tradition, one eloping with progressive student Perchick (Louis Maskell), the other, even worse, choosing a Russian soldier, Tevye begins to wonder if the wife chosen for him twenty-five years ago could possibly love him. "Do you Love Me?" he asks with a hesitant vulnerability bringing our sympathy to the fore. Tracy-Ann Oberman is the perfect complement to Tevye creating her character as a strong, sensible woman who takes life and deals with it and this scene says it all—funny and heartwarming at the same time.
The community here may be living on a knife edge, much like a fiddler on the roof, trying to live a life with danger too close for comfort, but the Jewish spirit is very resilient and in this show there is much more laughter than tears, laughter mostly provided by Omid Djalili in gentle comedian mode and nicely understated, portraying a man trying to come to terms with the life he has known beginning to change.
Djalili is not Jewish but he has perfected the mannerisms and intonations and is very funny as he communes directly with God making suggestions for improvements. "If I were a Rich Man" practically raised the roof and the tunes come thick and fast, every one a gem and already well-known.
"Sunrise, sunset" touches every parent with regret at how the years have flown, while "To Life" is a high-spirited, joyous celebration where Alistair David's choreography covers two styles when the soldiers spontaneously join in, beginning with the Russian baritone holding a note longer than I thought humanly possible. The Cossack style is exciting and vigorous and the Jewish a little more sedate, but both styles are performed by extremely talented dancers with expert precision and perfect balance in the difficult slow sequences. A joy to watch.
However brilliant the production, and it is superb, this is not the happiest of shows. It still make me cry as the evicted families disappear into the unknown with all the possessions they can manage, but Sholem Aleichem wanted to be remembered with laughter and that is how it is, and how it should be.
Reviewer: Sheila Connor