Fiesco
Friedrich Schiller In a new version by Daniel Millar and Mark Leipacher
The Faction
New Diorama Theatre
–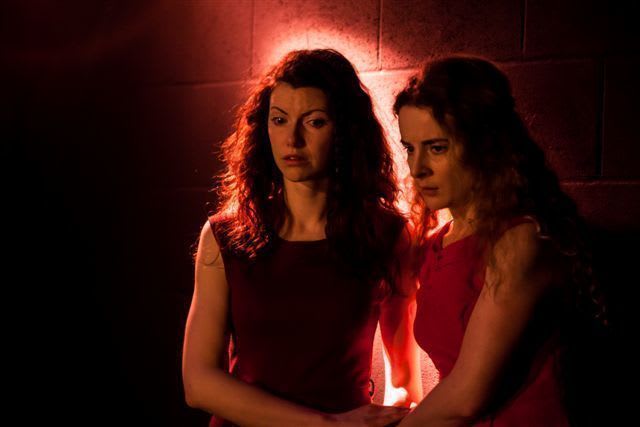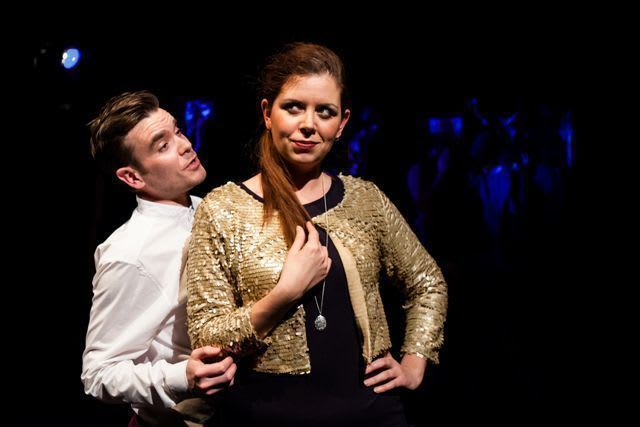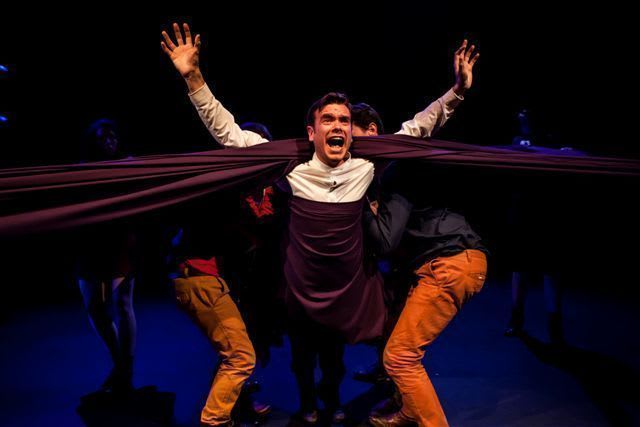 Completed in 1782 shortly after the presentation of his first play The Robbers, this play, based on the failed 1547 rebellion against the Doria family's rule in Genoa, here gets what seems to be its first English language staging, part of The Faction Company's plan to mount all of Schiller's plays in English.
It is a complicated tale of attempted regime change and its plotting aristocrats remind one of Julius Caesar while the multiple scenes and some strong soliloquies are a reminder of Schiller's admiration for Shakespeare. To make sure we get the point, director Mark Leipacher opens with Dylan's "The Times They Are a-changin'" and throws in some sound effects as reminders of the downfall of Hitler, Saddam Hussein and Colonel Gadaffi.
The rebellion was fired by fears of the likely succession of Gianettino Doria to power on the death of his aging uncle, the famous admiral Andrea Doria. Power-hungry Gianettino is likely to declare himself Duke and establish a tyranny. His rape of the daughter of a leading republican Verrina sees the outraged father drawing hedonistic playboy Count Giovanni Fiesco into his plans to oust the Dorias and preserve the republic, for Fiesco has resources and men on which he can call.
This is a story of intrigue and multiple plotting. Fiesco, despite being married to a beautiful young wife, seems to be paying court to Gianettino's arrogant sister Julia. Julia has a plot to poison Fiesco's wife. Gianettino has hired an assassin to kill Fiesco. Verrina too has an additional scheme to remove Fiesco once their rebellion has been successful for he sees him as a man who would also seize power and make himself Duke. In yet another strand to the story, Bourgognino, a young conspirator, wants to marry Bertha, Verrina's daughter, while Leonora, Fiesco's wife, feeling abandoned and the laughing stock of Genoa seeks permission to return to her mother.
These complexities become fathomable under Mark Leipacher's direction, which presents the play on a bare stage sculpted by Martin Dewar's dramatic side lighting. There is a slight suggestion of period with the men all in primary colour polo shirts and trousers tucked into boots, which helps modern dress blend with swords and daggers, though the women, in mini-dresses with bare legs and boots, don't look like aristocrats.
There is a somewhat bewildering use of whole-head masks. In the opening scene, when the whole company is revealed in a group mime wearing them, it is presumably some fancy dress ball, but what is the significance of one character coming as Bin Laden, others as a cow, a donkey or an eagle? The idea perhaps comes from a speech in which Fiesco uses a commonwealth of animals to contrast the concepts of despotism, democracy and benevolent autocracy, but what do they stand for and are we expected to track who takes over which mask as they are cast aside?
This is very much an ensemble production but that speech and some fine soliloquies to the audience are all part of Richard Delaney's convincing and well-spoken Fiesco. He captures the charisma that creates his appeal to the people of Genoa without making him entirely likeable. He sounds so plausible but what does his bonhomie hide? Is he oblivious to the fact that Laura Freeman's Leonora is clearly heading for a nervous breakdown?
Anna-Maria Nabirye, gender-blind cast as the amoral Hassan, the assassin from Tunis who works for both Gianettino and Fiesco, gives a startlingly vivid performance.
Kate Sawyer's Julia seems a caricature when set against the rest of this company's strong portrayals, and Alexander Guiney undermines an otherwise strong showing as Verrina by lacking consonants and swallowing some lines—though this is often when speaking side-on to the audience and on press night he may not yet have come to terms with the theatre's acoustic, but again it shows the clear speech and intelligent delivery of the rest of the company.
One of the strongest performances is Gareth Fordred's villainous Gianettino. From his drink-fuelled party hysteria onwards, his unscrupulous egotism ever apparent. The production has him doubling his uncle, old Andrea, quirkily requiring a transition from one to the other and back again to play both in a scene between them, the transition signified by different-coloured stole-like cloths placed by attendants and on exchange held by them to represent the other character. His Andrea is a strong characterisation built from very little material.
It is a mark of the success of the Faction's work that it can accommodate such stylistic eccentricities, and in this production they climax in a dramatic image of drowning. Such physicality has become this company's signature and their style also includes the whole cast staying on stage through much of the action. Characters often merge back into the group when they exit a scene.
When a crowd is required to represent otherwise off-stage turmoil or be a reminder of the people of Genoa this can be very effective but, at times, as they writhe in the background and are a distraction from the main action, a semiotic challenge too difficult to interpret, but the company's discipline is impressive.
Fiesco is playing in repertory as part of The Faction's Rep Season. Check theatre web site www.newdiorama.com for performance dates.
Reviewer: Howard Loxton