Fifth Column
Written and directed by Bertie Watkins
CoLab
Secret location, London
–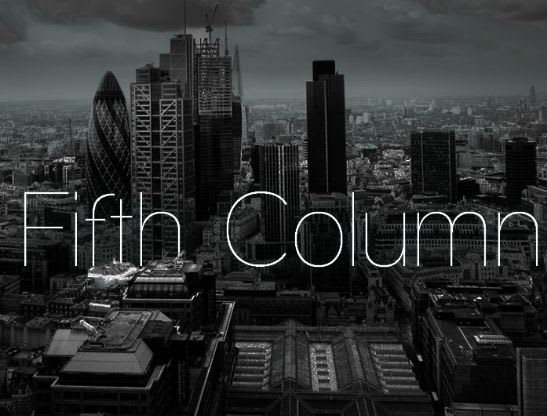 New immersive company CoLab aim to explore the theatrical possibilities of augmented reality, near-field communication and geocaching (whatever that is) with their Fifth Column experience.
We are invited to be agents on a clandestine mission at an undisclosed location to discover the truth about a mysterious organisation. It must be said that there's an undeniable thrill at the thought of being an undercover spy, particularly with the proliferation of current TV detective dramas.
Writer and director Bertie Watkins's desire to avoid a passive experience initially ticks all the boxes with a series of emails and videos being sent beforehand providing the first instructions and background information. The excitement builds upon meeting your 'team' with the next orders given as you receive walkie-talkies—it goes without saying that it's necessary to suspend your disbelief.
Fifth Column splits itself into two parts: the first portion being the interactive segment—working your way around, solving clues and generally trying not to get lost. The second section sees the more 'traditional' theatre aspect where the varying plots intertwine.
This is a remarkably ambitious piece and, in spite of being a potential logistical nightmare, Fifth Column went largely without a glitch—apart from an unruly audience member who felt the need to unnecessarily interfere (commendable performances from the cast who continued regardless).
Whilst the first half is a wholly enjoyable—and often hilarious—experience, the narrative of the latter portion is unfortunately rather predictable and the climax trite. There are inherent difficulties in immersive theatre in that parts of the story are inevitably lost—namely due to temperamental technology in the case of Fifth Column.
However, it's invigorating to see theatre companies taking these sorts of risks and pushing the boundaries in how audiences interact with theatre. Fifth Column does not quite have the finesse or polish of Punchdrunk (which, indeed, has a larger budget), but CoLab has created an immensely entertaining experience that allows people to make childhood dreams of being a spy a reality.
Reviewer: Sean Brooks