Finding Neverland
Book by Allan Knee, music by Scott Frankel, lyrics by Michael Korie
The Weinstein Company
Curve Theatre, Leicester
–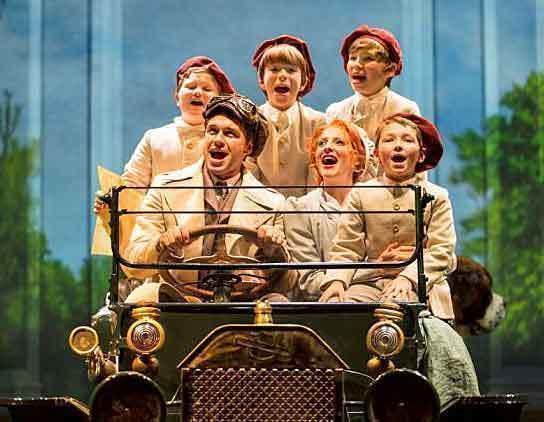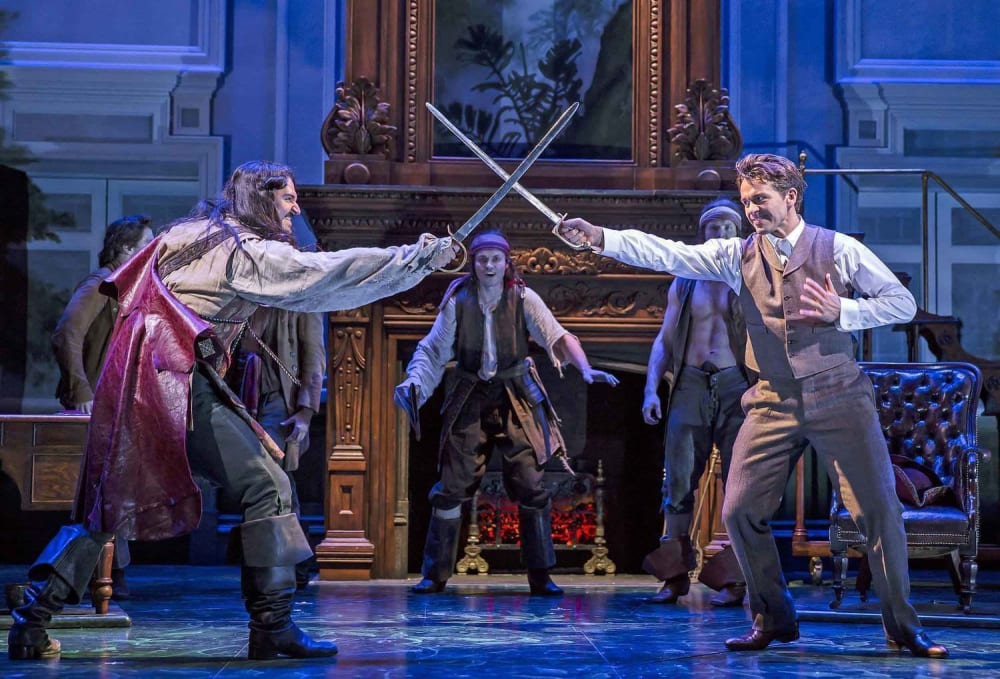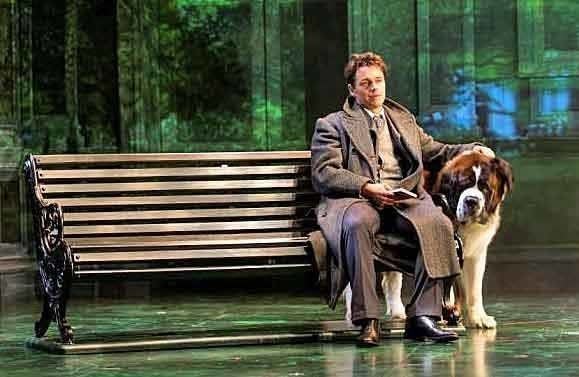 Harvey Weinstein's much-hyped musical, which is derived from his Academy Award-winning film, has finally arrived in Leicester—and it's worth waiting for.
Anyone who hasn't visited Curve may be wondering why the Hollywood mogul decided the world premiere of Finding Neverland should be in a relatively unfashionable East Midlands city.
Weinstein's view that few theatres outside London could handle the technicalities of the £1 million set seems justified: a huge pirate ship which looks as though it's heading straight into the orchestra pit, flying actors and a car which dashes through the countryside present few problems on the Curve stage.
Finding Neverland is the story of how J M Barrie creates the magical world of Peter Pan.
The musical begins the day after James Barrie's new play The Wedding Guest has bombed.
Walking in Kensington Gardens, he meets widow Sylvia Llewelyn Davies and her four boys. They inspire him to come up with the adventures and characters who've become so familiar to adults and children alike.
Right from the outset Rob Ashford's production exudes quality and the magic you would expect from a show about Peter Pan.
Barrie's vivid nightmare about the failure of his play which ends with pirates pushing him into the sea gets the evening off to a notable start.
From the beginning Julian Ovenden gives a stylish performance as Barrie, being totally realistic as the writer capable of coming up with such wonderful tales.
He's particularly impressive in a scene with Arthur Conan Doyle (a bullish Martin Ledwith) who convinces Barrie that he is different and his writing should reflect that.
Rosalie Craig is delightful as Sylvia Llewelyn Davies, a doting mother struggling to cope with bringing up a young family alone as well as coming to terms with Barrie's eccentric behaviour.
The 21-strong cast features Oliver Boot as a roguish Hook, four cute yet talented youngsters as the Llewelyn boys and Liz Robertson as their grandmother, the level-headed Mrs du Maurier.
But they're almost eclipsed by a huge, loveable St Bernard who plays Barrie's dog Porthos.
As well as a breathtaking scenic design by Scott Pask, Finding Neverland boasts lavish costumes, superb projection and complex musical arrangements.
The songs are clever and skilfully performed but they're not particularly memorable, apart from "Set Sail" which closes the first half and is reprised early in the second.
However, there are moments to savour, especially a sword fight between Barrie and Hook and a mini-recreation of Peter Pan performed especially for Mrs Llewelyn Davies who missed opening night because of illness.
There's pathos too when the children's mother dies unexpectedly and walks up a grandiose stairway to heaven, leaving Barrie to care for the boys himself.
In its current form, Finding Neverland seems slightly too long and occasionally suffers from a lack of sparkle. It's also unlikely to appeal to very small children.
But there's no doubt that Weinstein—who's invested too much money in the show for it to fail—will ensure everything will be sharpened up for the show's runs in the West End and on Broadway.
Reviewer: Steve Orme