Finian's Rainbow
Music by Burton Lane, lyrics by EY Harburg, book by EY Harburg and Fred Saidy, adapted by Charlotte Moore
Union Theatre
–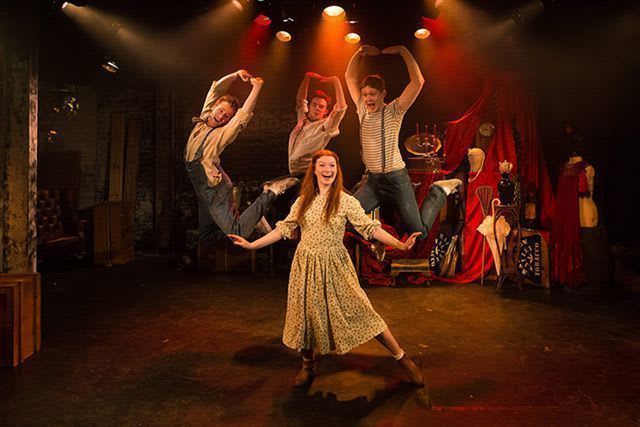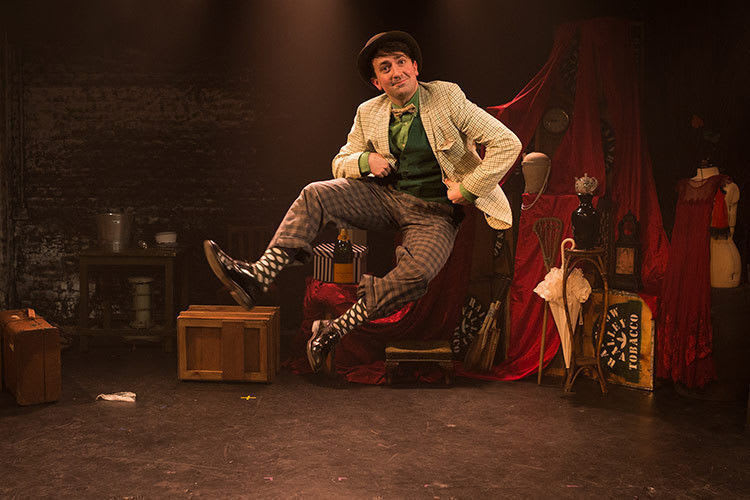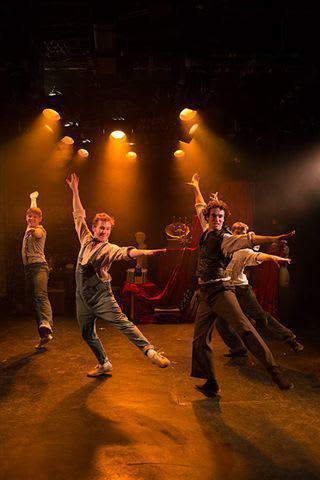 If you like a show packed full of great songs and lively dancing, then get down to the Union where they are reviving this 1947 Broadway musical.
When it opened in London a few months later, it ran only for fifteen weeks. This joyful production makes one wonder why, though of course it is helped by its intimate venue.
This is the tale of a twinkle-eyed Irishman Finian, played by James Horne with all the vaudevillian skills he regularly brings to panto dames and ugly sisters. He steals a crock of gold from a leprechaun and takes it off for America, along with his young granddaughter, intending to plant it and grow a forest of gold as well as finding pretty Sharon a husband.
It may sound like a lot of hokum, but when first staged on Broadway in 1947 it was quite political. Indeed lyricist "Yip" Harburg (who wrote "Buddy, Can You Spare a Dime" in 1932) was a prominent leftist.
The plot includes a poke at Sears and Roebuck and has an exploitive racist capitalist with political ambitions magically turned black-skinned to learn better. Charlotte Moore's adaptation (done I presume for the last Broadway revival in 2010) makes his prejudice against immigrants ("My whole family has been having trouble with immigrants ever since we first came to this country" he declares) and there is a neat jibe from Og, the leprechaun, that it's the bankers who have ruined Ireland that also may have been introduced then.
It isn't the snatches of mildly political humour that makes this show fun. It is the tumbling tunes and the sheer vitality of the performers, especially in Thomas Michael Voss's choreography which starts the show with a medley of styles to match the mix of music woven into the overture.
Christina Bennington is charming as Sharon, all Irish innocence and with a very sweet voice that is matched to the venue and Joseph Peters makes her guy nice Woody Mahoney a regular fellow while Laura Bella Griffin mimes and dances his sister silent Susan Mahoney.
Michael J Hayes is big, blustery and bulging-eyed in his indignation as the obnoxious Senator Rawkins, who thinks he's going to turn everyone out of their homes, and Michael Moulton Preacher Michael, leading everyone in their revivalist singing and turning a toe too along with his congregation and the people of Rainbow Valley, with John Last as their Sherriff, hand-in-glove with the Senator.
The show is packed with good voices and stylish dancers who make the songs sparkle: songs that are old favourites such as "Old Devil Moon" and "How Are Things in Glocca Morra?" and clever numbers like Og's "When I'm Not Near the Girl I Love" (I love the girl I'm near) and director Phil Wilmott pulls it all their energy together to make a happy evening.
If the previous London production had been as joyful as this it wouldn't have closed so soon.
Reviewer: Howard Loxton