First Touch
Nathaniel Price
Nottingham Playhouse Theatre Company
Nottingham Playhouse
–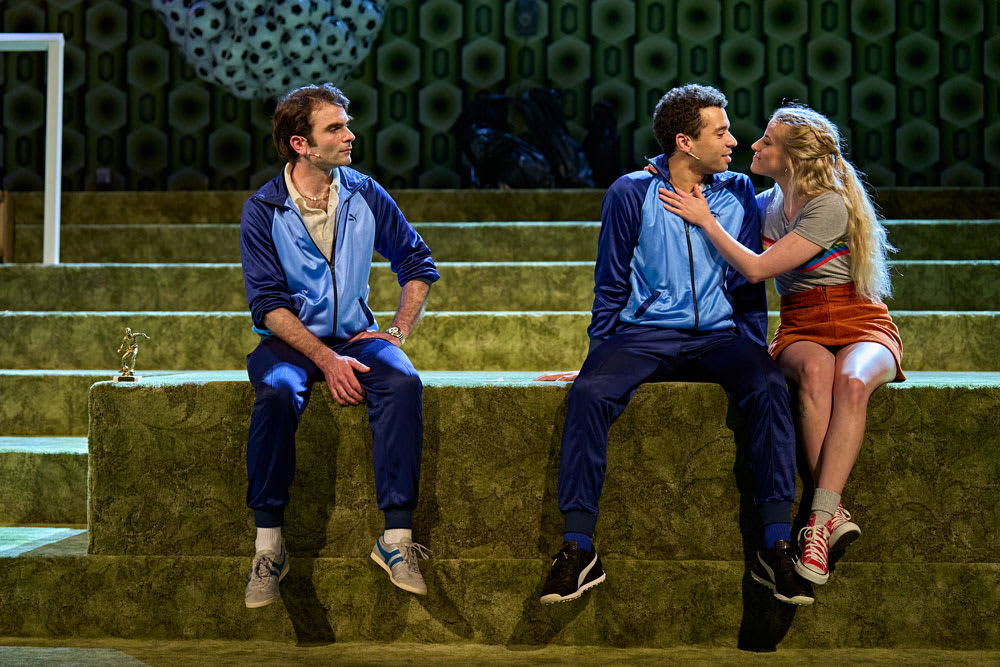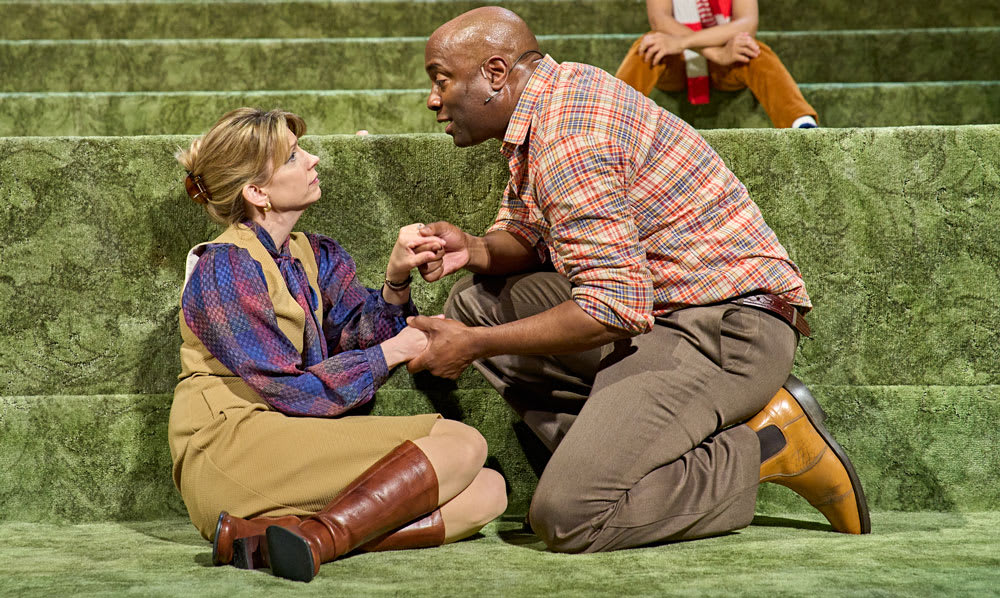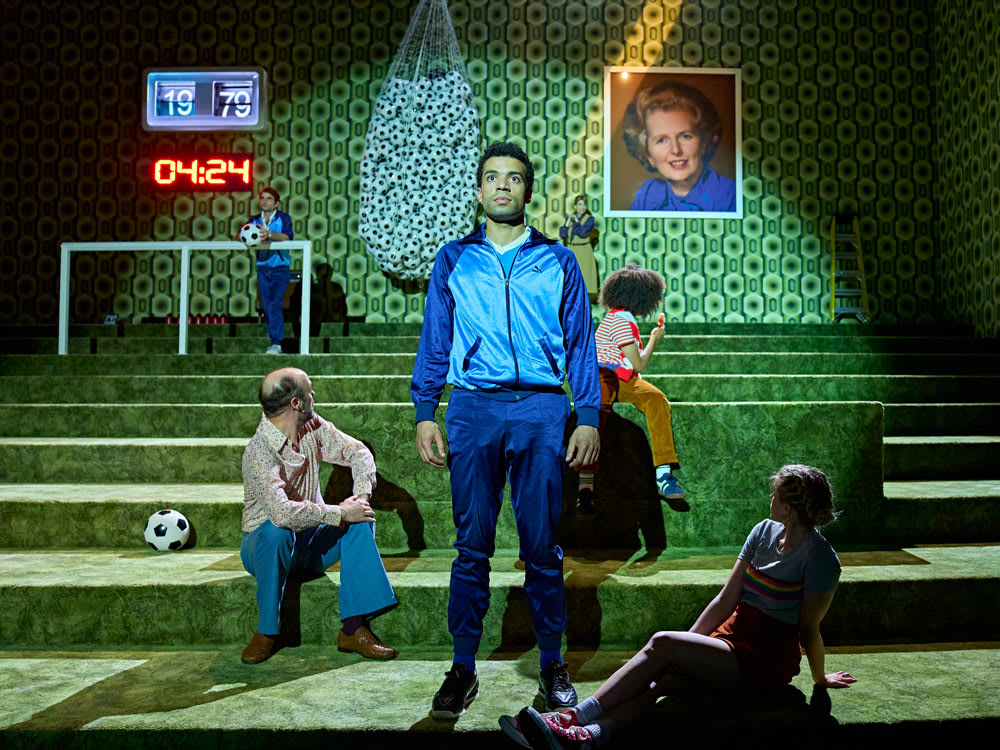 When Adam Penford took over as artistic director of Nottingham Playhouse in 2018, the first work he commissioned was First Touch, Nathaniel Price's debut play.
Price, a former professional footballer who played for Crystal Palace, turned to writing after his career was cut short by injury. Penford felt Price's "unique" voice coupled with his football background made him the perfect choice to tell a story about the "shocking" truth behind the beautiful game: how coaches and scouts had for decades sexually abused young players.
It has taken four years for First Touch to get on the fixture list. In football parlance, it's Championship rather than Premier League, although the team behind it will certainly hope for a replay in the future and promotion to the top division.
The action takes place mainly in 1979 on Charlotte Espiner's clever set: green steps leading up to a crash barrier giving the impression of a football ground terrace, with a clock which records how long has elapsed, a net full of footballs and a huge picture of Margaret Thatcher.
The former Prime Minister had just come to power and steelworkers were preparing for their first national strike for more than 50 years over pay.
There are plenty of references to Nottingham Forest and barbed comments aimed at the club's bitter rivals, Derby County.
The play features Clayton James, a 17-year-old Nottingham lad who dreams of becoming the next Viv Anderson who was the first black footballer to play for the senior men's England team. With the offer of a professional contract at a First Division club in his sights, Clayton seems to have the world at his feet.
But life is not easy for Clayton and his family in a time of racism and hooliganism which is exacerbated because Clayton's steelworker dad faces an uncertain future.
Raphael Akuwudike has a promising stage debut, expressing the hope, desire and determination of a young boy who aims to make it as a footballer no matter what distractions there might be in his life.
When the play flashes back to 1975, he becomes an impressionable, innocent boy who has no idea what his coach has in store for him. Akuwudike's fear and sadness are clear for everyone to see.
As coach Lafferty, Arthur Wilson gives an understated performance and it is only in the later stages of the play that the horrors of his intentions are allowed to come to the fore.
Twelve-year-old Isaac McLeod, who shares the role of Clayton's brother Courtney with Taiden Fairall, also had an encouraging debut on press night, his cheek and charm winning over the audience.
There is strong support from Nicholas Bailey and Claire Goose as Clayton's parents Patterson and Freya, Neal Craig as union activist uncle Kevin and Chloe Oxley as Clayton's girlfriend Serena.
Jeff James directs the play's serious themes with composure and assurance. There could be more pace, particularly in the first half, which sometimes is like watching a home team trying to break down a packed visitors' defence.
But First Touch eventually comes out on top. And by substituting any other Championship or Premier League club for Forest, the play could well be a winner if it transfers to other football areas.
Reviewer: Steve Orme