Fit for Work
Louise Powell
Part of the Durham Summer in the City festival
The Spare Room, Durham
–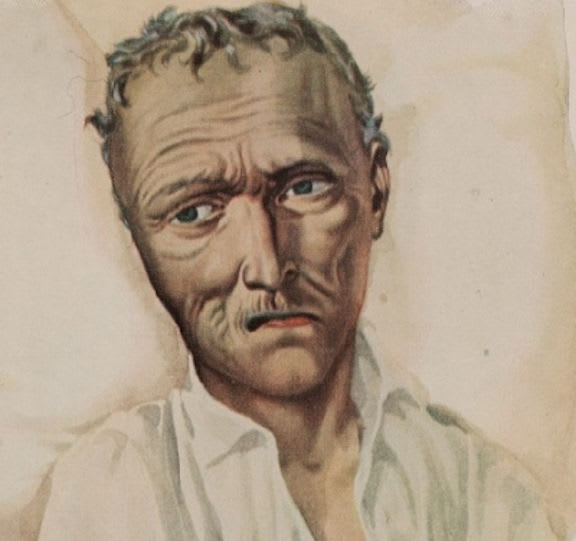 Terry is 49, a plasterer (and a good one) since he was 16, has had a stroke which has left him very weak down his left-hand side. He has difficulty with walking and standing. He has poor motor control over his hands; even holding a pen is a major effort for him. He suffers from depression and generalised anxiety. He has attempted suicide on one occasion and it is in his mind often.
He is applying for Employment and Support Allowance (ESA).
Mrs Smith is, as she tells Terry right from the start, "a trained Health Professional" whose job it is to assess ESA claimants before passing the information on to someone else to make the actual decision as to whether or not they will receive the allowance.
The play lasts for one hour, the length of time allotted to ESA assessments. It was originally performed at the Tristan Bates Theatre in Covent Garden as part of the venue's "Working Class Stories" season.
Given the huge furore there has been over the treatment of claimants, over the lack of any medical qualification of the assessors, over the number of people who have received a "fit to work" assessment on their deathbeds, over the suicides which have happened because of the decision, over the fit for purpose doubts about the Department for Work and Pensions, to expect that Fit for Work would present us with a positive view of the system would be—shall we say?—surprising, to say the least. It would be like expecting Jeremy Corbyn to become a vocal supporter of Boris Johnson.
And that political reference is not out of place, for this is a very political play.
It's obvious from the start how things are going to turn out. There's something about Ciara Pouncett's Mrs Smith, her middle class sense of superiority, her constant reference to her being "trained" and her total lack of any empathy or understanding which makes it clear that Terry does not stand a snowball in hell's chance.
Jasey o Dalaigh's Terry is a proud man, trying to hold himself together but clearly almost at the end of his tether, with a desperation which she can easily twist any way she wants. And twist it she certainly does.
This is not a spoiler. The outcome is never in doubt. From the very first words of the play we know.
What writer Louise Powell has done is to create a piece which feels like we are watching real life unfold before our eyes. But of course we're not, for this is a play and a well-constructed play at that. Her characters are real individuals, not just types, and the situation is perfectly believable. The reality of the writing is enhanced by fine performances from the two actors and meticulous direction from Reece Skinner.
What didn't work for me, though, was the occasional moment when someone had obviously thought, "This is a significant moment. Let's point it up with a lighting change!" Unfortunately that detracted from the reality and verged on the melodramatic.
But that was the only misjudgement in this hour-long show. A significant part of the audience were middle-aged (or older) and working class, and their applause and cries of "Bravo!" showed their heartfelt appreciation.
The Spare Room is a pop-up studio theatre from the Assembly Rooms housed in the Pemberton Rooms on Palace Green in Durham and is operating for just three days on this occasion.
"Fit for Work" moves to the Chapel Playhouse, King's Cross, as part of the Camden Fringe on 24 and 25 August.
Reviewer: Peter Lathan