Fitter
Mary Higgins and Ell Potter
HOTTER Project and Ellie Keel Productions
Soho Theatre
–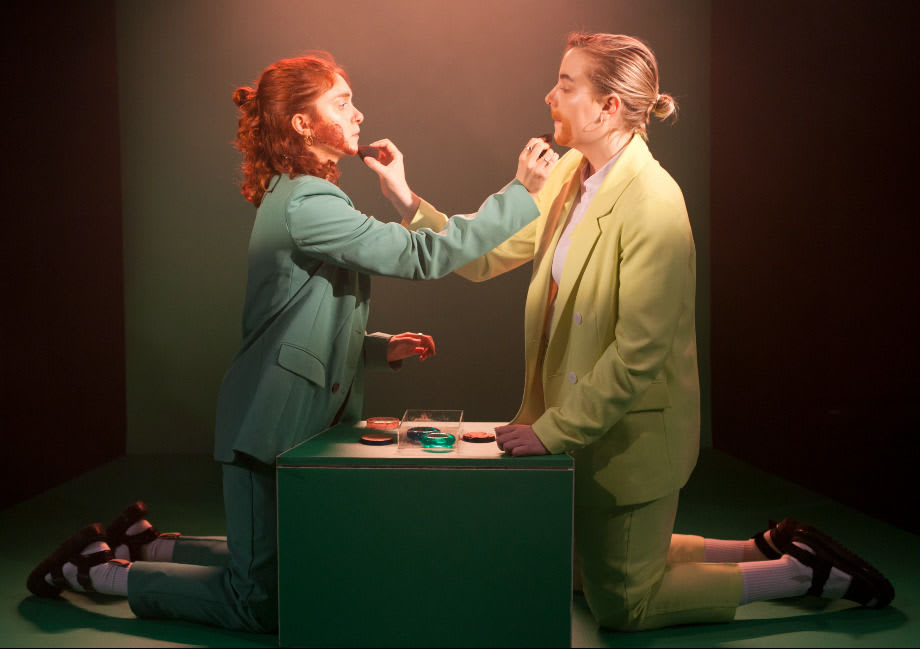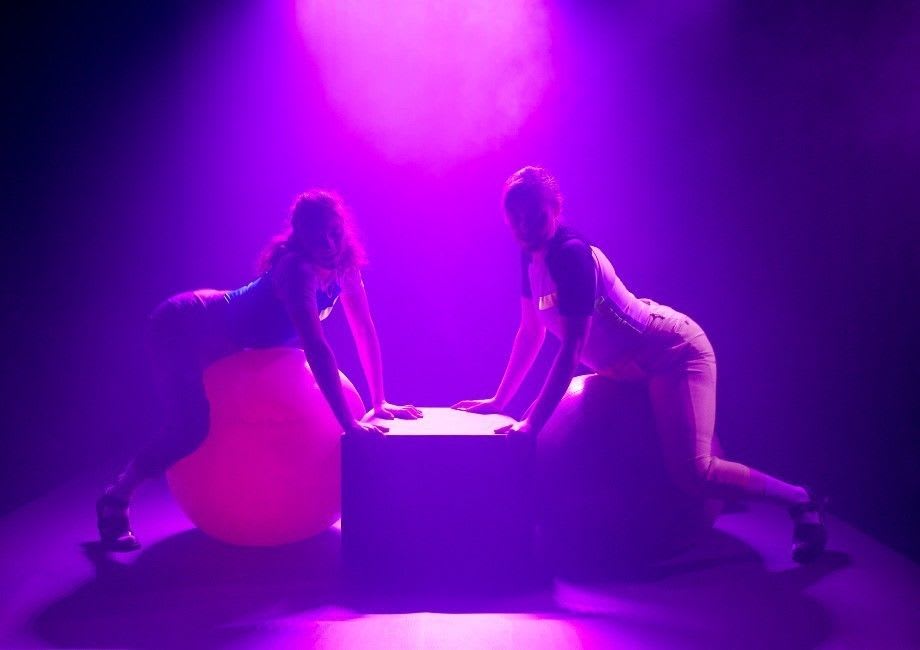 Fitter was created following the success of Hotter and takes as its focus male sexuality, drawing on interviews, dance music and the personal histories of its creators Mary Higgins and Ell Potter. As they admit, "we still hate men. We just happen to be in love with them, one each."
The recordings of some of the men aged 8 to 102 responding to questions about toughness or softness, masturbation and anal sex are lip-synced by Mary in a green suit and Ell in a yellow suit, taking hilarious poses as we hear the words. They are always respectful of those they have spoken to and have an eye for what is amusing, with, for instance, one interviewee claiming he was worried about getting in trouble over masturbation "not with my parents but with the government."
There are also moments which are quite moving, as when Mr Hamilton aged 102 says he would like to have a wife because he is quite lonely.
The show is generally relaxed, cosy stuff that skims the surface of various answers, always searching for what will make us laugh. One woman told me she really liked the show because it was silly and light-hearted. That made it safe and gentle, something you could slot into any venue's comedy spot. But there was an important moment when the tone changed.
The show is a celebration of its creators' friendship / relationship and the things that had shaped their behaviour. Giving an advance trigger warning, Ell begins to read her account of an event that took place a couple of years ago. It was brief but shocking and for a period it changed her behaviour in a quite disturbing way.
Importantly, it also reminded us that some men can treat women appallingly. It was the point in the show where you could imagine the show stepping a bit beyond the comedy circuit.
Fitter is an amusing, highly entertaining, well-choreographed performance that can be seen on the same night as Hotter at the Soho Theatre.
Reviewer: Keith Mckenna