Flame Haired Dynamo
Mick Martin
Hull Truck Theatre Company
Hull Truck Theatre
–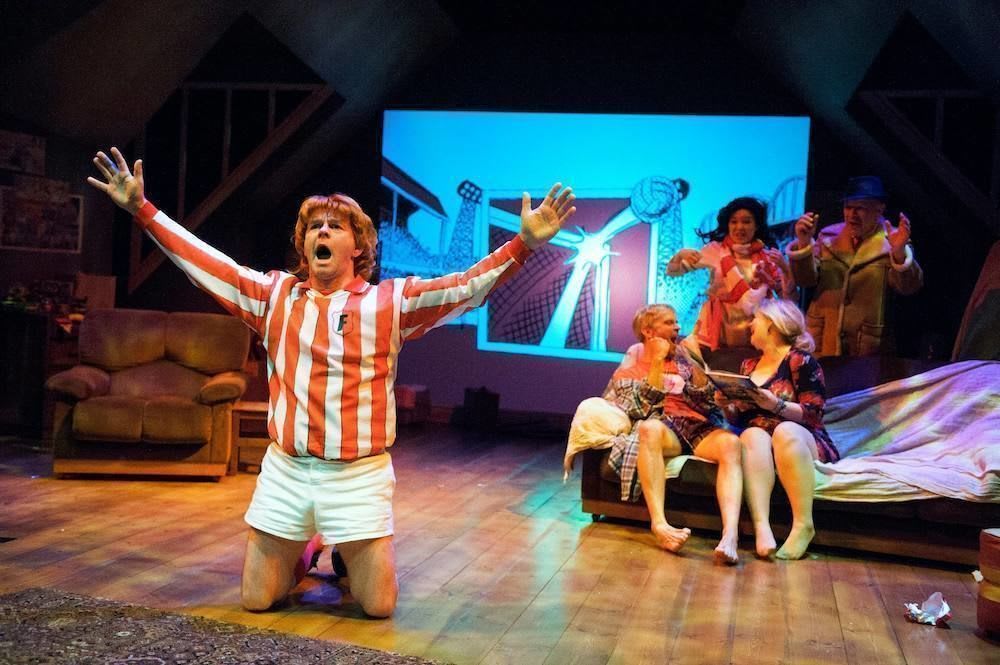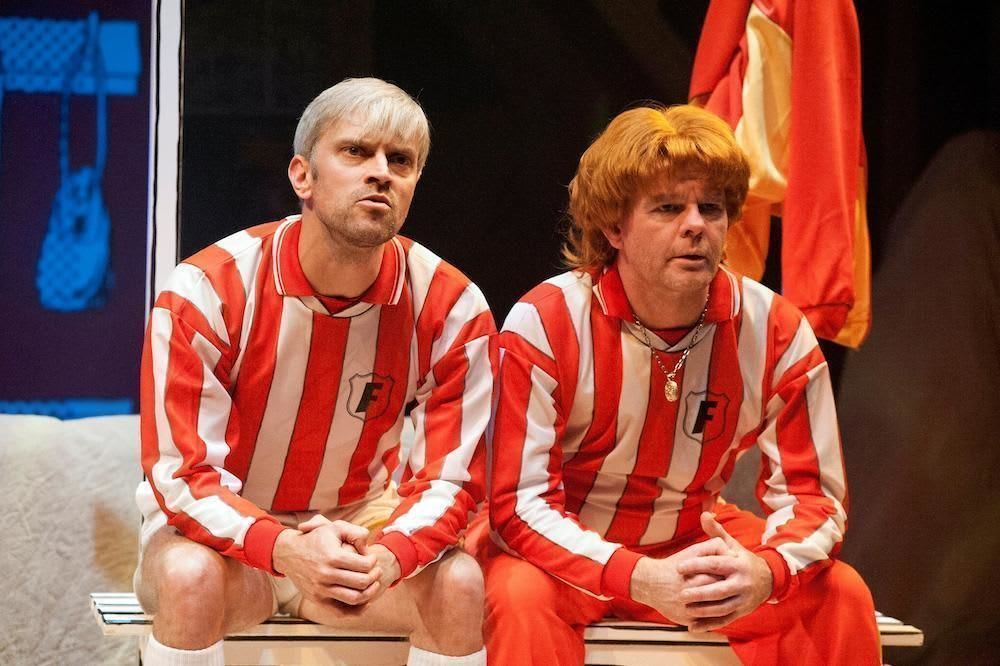 The Christmas season is well underway at Hull Truck Theatre with Flame Haired Dynamo, a new play by Mick Martin.
Martin's last work produced here was his massively popular Once Upon a Time in Wigan. His work is often characterised by an exploration of popular cultures, most famously Northern Soul in Wigan and even more successfully, Rugby League in his brilliant Broken Time—long due a revival.
With Flame Haired Dynamo, the Bradford-based playwright turns his attention to the era of kids' comics and in particular the Christmas Annual. Long before the days of even the earliest steam-driven computer games, the Christmas Annual was the gift you most enjoyed showing off to your mates in the playground after the Christmas hols (although my Bush cassette recorder of Christmas 1975 took a lot of beating).
Chris McCann (James Weaver) is down on his luck. Jobless, penniless and nagged by his despairing wife Debbie (Fiona Wass), he takes refuge in his attic and the collection of comics from his childhood days, in particular stories of the footballing legend The Flame Haired Dynamo (David MacCreedy).
As petulant Chris refuses to budge from the attic and busies himself only with buying up Dynamo memorabilia from Ebay, Debbie becomes ever closer to her sickeningly successful boss. The scene is set for the Christmas from Hell until Chris's boyhood heroes appear through the walls and take him on a Scrooge-like journey of recognition and redemption.
Martin skillfully weaves Chris's reality with flashback fantasy in this intriguing engaging and ultimately uplifting comedy drama. In this he is assisted by Nick Lane's energetic, pacey and light-footed direction, a uniformly excellent cast and a terrific design by Pip Leckenby. There is also some wonderful comic art work by Beano artist Kev F Sutherland. The production is at its best when it entwines Sutherland's artwork with the antics of the comic book characters onstage.
James Weaver is something of a Hull Truck stalwart. I last saw him in the title role(s) of Nick Lane's remarkable adaptation of Jekyll and Hyde. He is equally terrific here as Chris, physically adventurous, vocally dynamic and shifting his character's moods with flawless credibility. He receives more than admirable support from Fiona Wass, Ray Castleton (Granddad and Mr Selby) and Catherine Lamb as childhood friend Fiona.
Whilst memories of his portrayal of the psychotic Corporal Polson in All Quiet on the Preston Front make me think that David Macreedy is invariably about to take the head off the nearest bystander, in the title role he is a tour-de-force; a posturing, unapologetic, wonderfully funny 70s throwback.
At a time of year when theatres tend to rely on either panto, Dickens or Irving Berlin, it's good to see a brand new play that has all the feelgood features of a Christmas classic with the challenging spirit of bold and adventurous theatre. It deserves to be a success for all concerned.
Reviewer: Richard Vergette